Sunshine Scholarship Foundation hosts first Fundraiser at Corona del Mar
Friday, February 28th, 2014
On Saturday, February 22nd a generous crowd gathered at Corona Del Mar Hotel to support the Sunshine Scholarship Foundation. The event, designed as a party, saw locals and tourist alike sparing quite a bit of change for a worthy cause. Their generosity was obvious at the final tally when organizers announced that a grand total of $6,351had been raised at the foundation's first event. The monies will allow deserving students of Isla Bonita Elementary School to complete their primary education with paid tuition scholarships.

From 3PM until late in the evening, the event featured live music and finger-licking BBQ. Patrons enjoyed delicious food along with refreshing cocktails at Happy-Hour prices. Throughout the event, people were urged to participate in the silent auction of great items, including paintings, hotel packages and even snorkeling trips.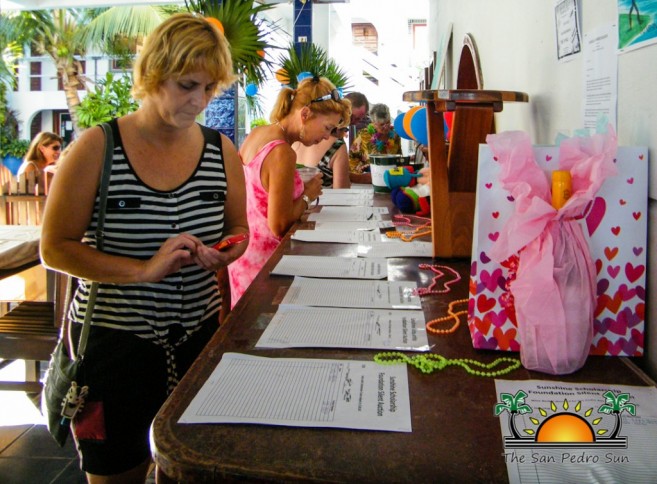 Guests also had a chance to win some cash of their own in the hourly 50/50 raffles. Half of the monies from the sales of raffle tickets went towards the foundation, while the other half was raffled as prize money. Of course many of the raffle winners opted to simply donate their winnings to the Sunshine Scholarship Foundation, as it benefited a worthy cause. Along with a couple of anonymous donors, it was a remarkable evening of support and fun.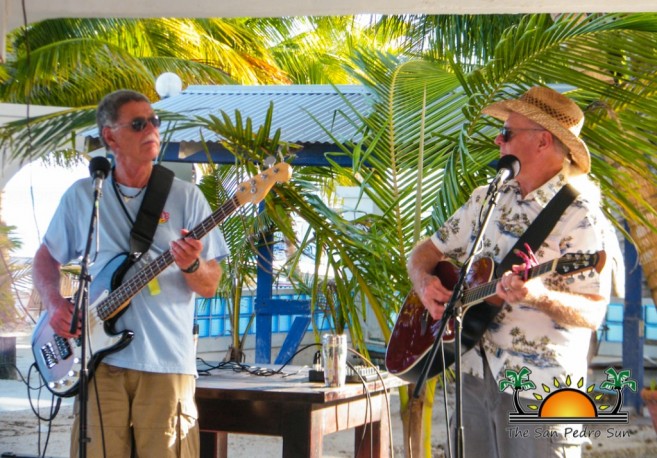 The Sunshine Scholarship Foundation, founded by Eve Dirnback, is a registered non-profit foundation that gives the opportunity to a child to receive quality education via financial aid. For further information on how you can donate contact Joy Flowers at 610-0048 or email [email protected] or Eve Dirnback at 623-9962 or email [email protected]. Tax receipts will be issued to donors.

The Sunshine Scholarship Foundation would like to thank Kirt Jason Cruz, Corona Del Mar, The San Pedro Sun, Runway Bar and Grill, TresPescados Fly shop, Women's Art Group, Quicksilver Messenger Service, Mystical Adventures, Graniel's Dreamland, Searious Adventures, Toucan Gift Store, Victoria House Resort, Moncho's Rentals, San Pedro Water Express, Bowen and Bowen Limited, Lady Leslie Catamaran, Mambo Chill Boutique, Coco Beach Resort, Redi-volt International and Brent Butcher, Mike and Gary for playing throughout the event, and all the people that came out in support. Thank you!
Follow The San Pedro Sun News on Twitter, become a fan on Facebook. Stay updated via RSS