Sunshine Scholarship Foundation – giving children a brighter future
Saturday, February 15th, 2014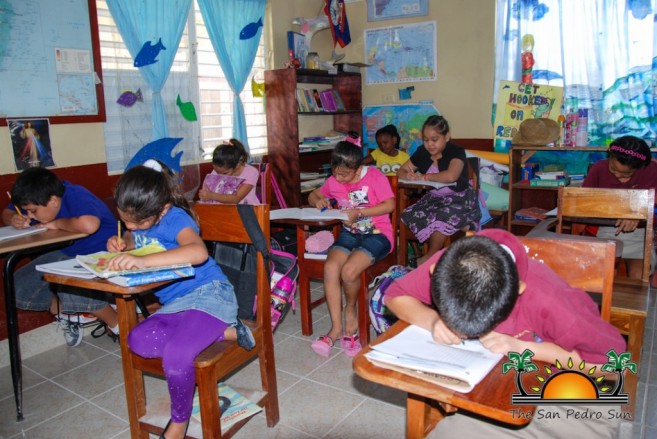 The importance of education for any child can't be denied, but in many instances, financial instability can hinder a child's opportunity at education. As such, the chances of that child prospering in society may be reduced. With this in mind, the Sunshine Scholarship Foundation, a registered non-profit foundation, was created with the purpose of the promoting of quality education for the children of Belize.
Leading the foundation is Eve Dirnback, who over the past few years has successfully spearheaded several youth improvement projects in San Pedro. She has seen the construction of the cafeteria and library at San Pedro Roman Catholic Primary School and the improvement of San Pedro's national level marching band, The Isla Bonita All Stars.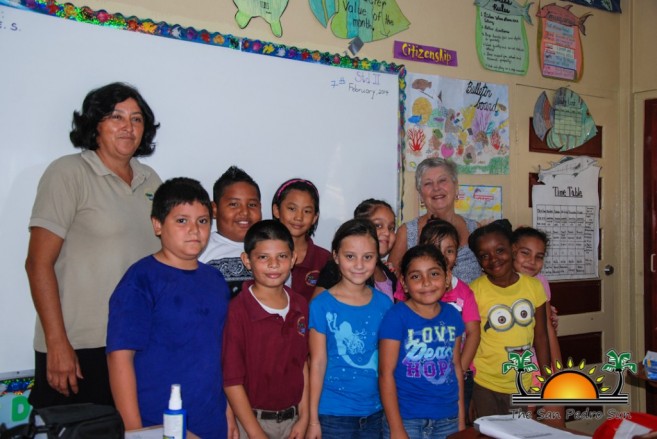 The Sunshine Scholarship Foundation will be working along with Isla Bonita Elementary School to provide deserving students with complete scholarships for their primary education. Isla Bonita is a private institution that strives to provide quality education that meets the Belizean standard curriculum. "Here at Isla Bonita we have several top students that are in need of financial assistance. We try to help the students as much as we can, but it is hard because running a private institution incurs a lot of expense," said Isla Bonita Elementary School Principal, Addy Martinez. The Government of Belize does not support Isla Bonita Elementary, which is also the only school in San Pedro that is trained to work with special needs children.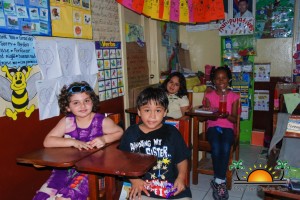 Potential scholarship recipients will be identified by Martinez. Each student will be screened by the foundations'panel of administration to determine whether the child is deserving of the scholarship. "Sunshine Scholarship Foundation is not a welfare program. We are not giving students scholarship only because they need it financially, but also because they deserve it and want their education," said Dirnback. Scholarship recipients will be expected to maintain a minimum "B" grade average and attend classes regularly. In addition both Martinez and the Board of Directors will monitor the progress of each child in the program. Parents of the scholarship recipients will be required to ensure that their child's performance at school is maintained. If the child's performance drops or does not meet the grade and attendance requirements, the scholarships will be taken away and given to a more deserving student.
According to Dirnback, the initial stages of the foundation will provide scholarships only to students from the Isla Bonita Elementary School. As the foundation grows, additional scholarship opportunities will be given to students from other institution in San Pedro. The foundation is supported by generous donations from the business and the private community. "Donations will give Belizean children the opportunity to ignite the power and potential within them to become leaders, problem solvers and successful students," said Dirnback.
Sunshine Scholarship Foundation would like to invite the public for a fundraiser on Saturday, February 22nd beginning at 3PM at Corona Del Mar Hotel. Live music throughout the event, not to mention great food, happy hour drink specials and a silent auction with great prize will hopefully generate proceeds that will benefit the foundation greatly.
For further information on how you can donate contact Joy Flowers at 610-0048 or email [email protected] or Eve Dirnback at 623-9962 or email [email protected].ca. Tax receipts will be issued to donors.
The Sunshine Scholarship Foundation would like to take the opportunity to thank Kirt Jason Cruz for designing the foundation's logo, as well as the people that have made generous donations towards the foundation.
Follow The San Pedro Sun News on Twitter, become a fan on Facebook. Stay updated via RSS