Victim of shooting incident charged by Belize City Police Officers
Tuesday, March 18th, 2014
On Monday, March 17th at around 8:40AM, Belize City Quick Response Team (QRT) along with Special Branch Personnel (Precinct 3) conducted a search on 21-year-old Darrington Lauriano. According to police, Lauriano was standing next to a pickup truck at the Karl Huesner Memorial Hospital (KHMH) parking lot. He was seen carrying a brown and black knapsack and a large black and grey suitcase; believe to be en route to San Pedro Town.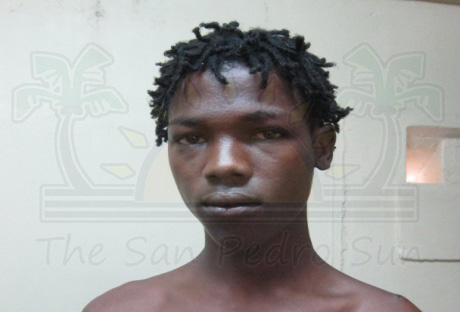 Upon searching Lauriano, police discovered a 9mm Ruger Pistol and a magazine containing eight live rounds. Also found was 196 grams of suspected marijuana. Lauriano was detained and is pending charges for "Kept Firearm and Ammunition without a Gun License" and "Drug Trafficking".
On Tuesday, March 11th, Lauriano had fallen victim to a shooting incident on Sand Piper Street in the San Juan Area. He sustained injuries to his right shoulder, but refused to speak on the matter to San Pedro Police Officer. Police believed that the shooting was drug related and that Lauriano was returning to San Pedro to retaliate against his attackers.
Follow The San Pedro Sun News on Twitter, become a fan on Facebook. Stay updated via RSS