When will the Water Taxi Terminal be operational?
Saturday, April 26th, 2014
On March 14th, The Minister of Tourism, Culture and Civil Aviation, Manuel Heredia Jr. inaugurated the San Pedro Sunset Boardwalk and Water Taxi Terminal in grand style. But over one month after the glamorous inauguration, the Water Taxi Terminal, along with the kiosks are still not operational. The San Pedro Sunset Boardwalk Project was the last project to be completed and delivered to the Government of Belize under the Sustainable Tourism Project (STP). The SPT has exhausted its funds and closed down.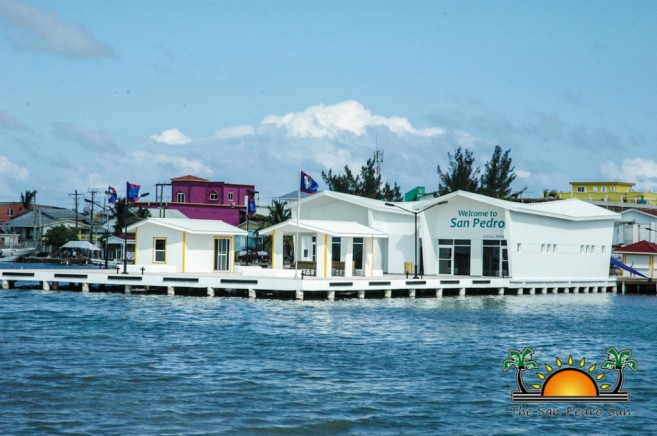 According to Christy Mastry who was the Director of STP, the final legal procedures are being put in place to hand over the facility to the Belize Border Management Agency who will be overseeing and managing body. Mastry explained that a Memorandum of Understanding (MOU) is being drafted, with the input of the Ministry of Tourism and the San Pedro Town Council, and once that has been completed and accepted, the terminal will be opened. "The legal parameters are being taken care of before we open the terminal to international boats only," said Mastry.
When questioned if other local water taxi companies will be using the facility, Mastry explained, "that is the future plan." According to Mastry, the relevant authorities will have to ensure that all vessels used by the local water taxi companies can access the terminal without any problems. She said that all the vessels used by the water taxi companies, with the exception of two inboard engine vessels can navigate through the lagoon and access the water terminal without major problems. "Before the management authority requests that the two companies relocate to the lagoon area, we have to ensure that all of their vessels can be accommodated," explained Mastry.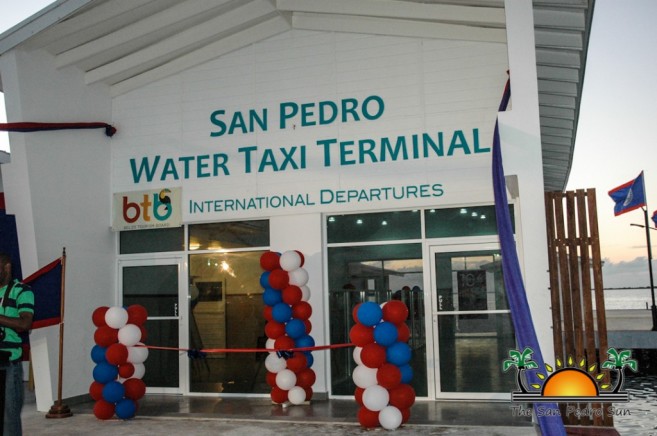 During the consultation process, local residents raised concerns that such a project would not be feasible due to shallow waters in the lagoon that may prohibit passage of larger vessels. In addition, because the bedrock in the lagoon is about five feet deep, local residents pointed out that dredging would be required. The idea of dredging however was met with much resistance by local environmentalists and fishermen since the area is known for its abundance of tarpon.
Mastry explained that all STP projects have been handed over to the relevant authorities within two months after being inaugurated. The San Pedro Town Sunset Boardwalk and Water Taxi project was constructed to a value of $5.6 million through a loan facilitated by the Inter-American Development Bank.
Follow The San Pedro Sun News on Twitter, become a fan on Facebook. Stay updated via RSS