Ilan Nuñez: inspiring dancers in the USA and Belize
Friday, July 4th, 2014
"Dancing demands a lot of discipline and that is what I want to instill in the children at a young age," commented Rosita Baltazar to The San Pedro Sun, days after The San Pedro Dance Company was founded on October 10, 1998. Since then, hundreds of dancers have passed through the dance organization. Many of those dancers have benefited from their dance experiences and moved on with their lives, but one particular person that was inspired to adopt dancing as a career was Ilan Nuñez. The 24 year-old has now become a professional dancer and choreographer and teaches dancing at a prestigious dance school in the United States of America (USA).
Nuñez said that even though he was born in New Orleans, USA, he is a Sanpedrano at heart since he was raised along with his family on Ambergris Caye. Nuñez told The San Pedro Sun that growing up in a third world country did not stop him from dreaming big – to become a professional dancer and choreographer. From a young age, Nuñez felt that dance would be a huge part of his life. "The San Pedro Dance Academy changed my life. I was always a mover; every time a Selena song would come on, I would dance! When the local dance organization started including boys, I began dancing under the wings of Ms. Rosita Baltazar. That was my first taste at dancing, to be on stage and to perform in front of a crowd. Ms. Rosita taught me that the main thing you need in dancing besides techniques, training and discipline is passion. The more passion you have in your movement, the more energy is shared with other dancers and it becomes something special, because you tell a story by dancing. Without the San Pedro Dance Academy, I would not be the person I am today," said Nuñez. While attending primary school at Mrs. Lydia's Institute of Fine Education (LIFE) in San Pedro, Nuñez said he had the opportunity to choreograph dance shows as part of the school's fundraisers and Nuñez talent shows.
With the knowledge gained at the San Pedro Dance Company (now named San Pedro Dance Academy), Nuñez went on to attend the North East School of Arts (NESA) in San Antonio, Texas, USA, and graduated from St. Anthony High School, where he received the athletic scholarship for dance. After graduating from high school, he attended the one of the nation's top school, Point Park University, in Pittsburgh, Pennsylvania USA majoring in dance with a concentration in jazz. "While at school in Pittsburgh, I really learned a lot of things I didn't know about techniques. It helped me to advance on what I knew and learned at the San Pedro Dance Academy," added Nunez. While in Pittsburgh, Nuñez built on his exposure and joined the Pittsburgh Play House Dance Company and was featured in roles choreographed by Ron Tassone and Doug Bentz.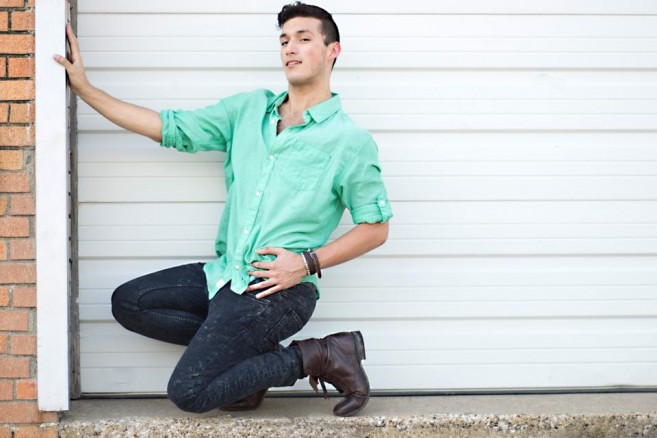 Nuñez returned to Dallas, Texas where he quickly became involved in the dance community as an instructor and performer. He is currently working as a dance instructor and choreographer at the Prestige Dance Academy (winner of national dance championship) and Beyond Believe Dance Academy, which has been featured on the hit television show "America's Got Talent" ."I have learned that by teaching small children, you can inspire them. A young artist is moldable and they are impressionable and anything you say to them, they take it to heart. As a teacher, I teach my dancers to be tough for the world, but also to be kind and humble because we have to prepare them for the competitive world." With experience in film, stage, and television, he enjoys instructing young dancers to be "smart dancers" and "working dancers." He has trained young dancers who have been successful in Broadway shows and who have been accepted into prestigious schools in the USA.

So far, Nuñez has worked with Patsy Torres on her "Positive Force Tour" as choreographer and dance captain, and he became a member of the San Antonio Jazz Ensemble. In addition, he danced with several major companies in the city, such as the San Antonio Ballet. The Mary Kay Makeup Company industry brought Nuñez to Dallas and within a short time; he became highly involved in the competitive world of dance as a choreographer, private instructor, and judge. Nuñez also works as a concert and commercial dancer and has recently danced back-up for singers from the hit TV show "The Voice". When asked what it was like to work his way to becoming a choreographer, Nuñez said, "I am happy with what I have accomplished for my age in the USA. It was very hard for someone who came from a Central American country with only so much knowledge and to be in a field that is so competitive in the USA. I did have to conquer and overcome a lot of challenges." While on Ambergris Caye on vacation, Nunez worked along with the San Pedro Dance Academy Dancers on a one-week intensive workshop, teaching new dancing techniques. "As a former San Pedro Dance Academy member, all I ever wanted is to return and share my gift with everybody else and inspire the dancers. There is much you can do here, but there is everything else in the world that you can reach for. The best place to start is here, at home."
Nunez continues to train at National Conventions and studios such as The Edge in Los Angeles and Steps On Broadway in New York. He hopes to continue performing, choreographing, and instructing but most importantly inspiring new dance talent all over the USA, Belize and other parts of the world.
Follow The San Pedro Sun News on Twitter, become a fan on Facebook. Stay updated via RSS