Basil Jones Summer Camp provides educational fun for children
Friday, July 18th, 2014
Camp Basil Jones is in its second week of their youth education summer program taking place at Camp Basil Jones Educational Center located in Bacalar Chico Reserve. The program aims to provide an educational summer experience for children, and is divided into four individual camps spread over four weeks which started on Monday, July 7th and will end on Friday, August 1st.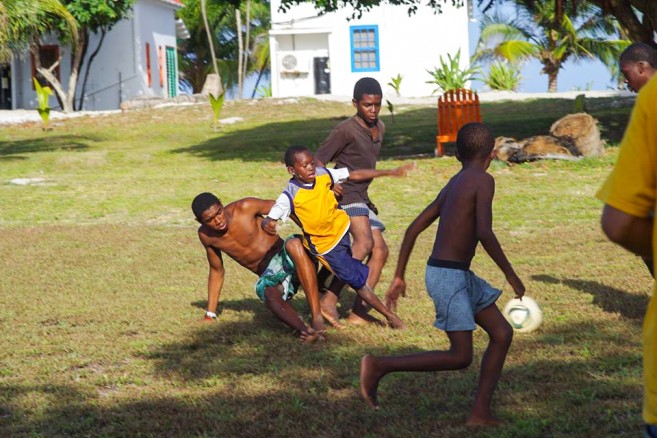 The first camp saw the participation of 25 students from Belize City's Water Walker Boys and Girls Club. According to program organizer Mito Paz the camp is a form to keep children busy during the summer and at the same time teach them valuable skills. "The children from Water Walker Boys and Girls Club come from troubled areas in Belize. Their participation in the camp gives them a unique experience that they may never be able to get otherwise. Many of the children had never been to Ambergris Caye prior to this camp," said Paz.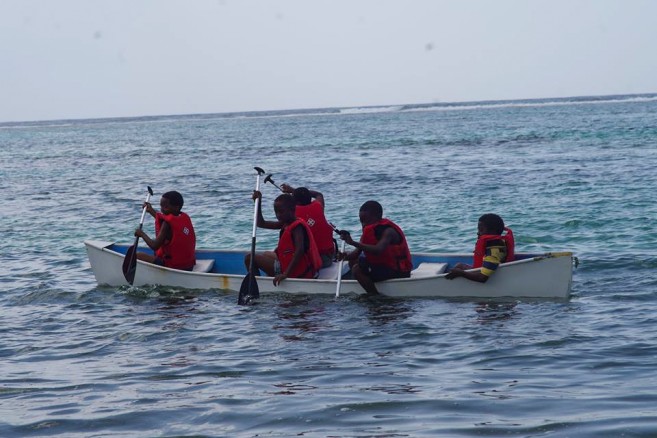 The children enjoyed five days of fun activities and lectures, including physical exercises, devotion services, personal development courses, lectures on HIV/AIDS and drug abuse awareness, reef conservation classes, arts and crafts, kayaking, canoeing, snorkeling, swimming lessons, fishing and hiking. The camps end with a social night bonfire, and the children get a chance to show off their talents in poetry, dance, music, acting and other skills. "We try to give the children a balance of activities to ensure they have the best time possible. One major aspect of the camp is teaching the children on the preservation and conservation of the environment," said Paz.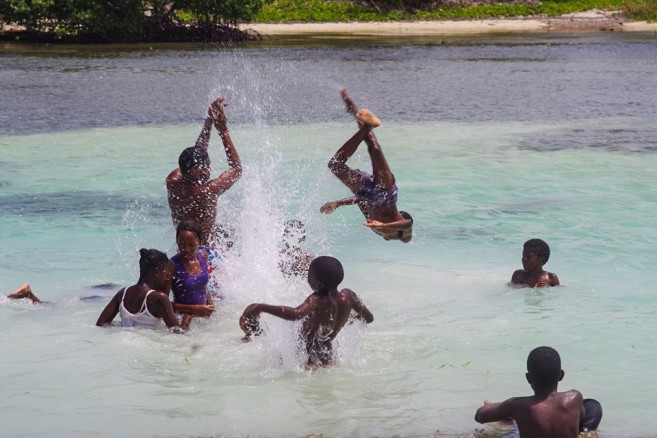 The second week of the camp only saw the participation of ten children and organizers believe it was the result of the bad weather during the start of the week. Spaces for the third and fourth camps are still available. To register your child, contact Lincoln Flower of The Ministry of Education, Youth and Sports at 226-4742 or Mito Paz at 663-2865. Children must be between the ages of 11 to 17, and a fee of $25 is being charged.
The program is being funded by The Protected Areas Conservation Trust (PACT), and operates in collaboration with The National Institute of Culture and History (NICH), Department if Youth Service and Hol Chan Marine Reserve.
Follow The San Pedro Sun News on Twitter, become a fan on Facebook. Stay updated via RSS