Katia Marin adds to her pet-care skills
Wednesday, August 6th, 2014
Katia Marin, owner of Pampered Paws and Director of Saga Humane Society, recently added another impressive achievement to her portfolio in animal behavior and pet training. As a huge animal lover, Katia is always eager to learn new ways to care for and understand them. Therefore, during the month of June, Katia participated in two workshops in the United States of America (USA).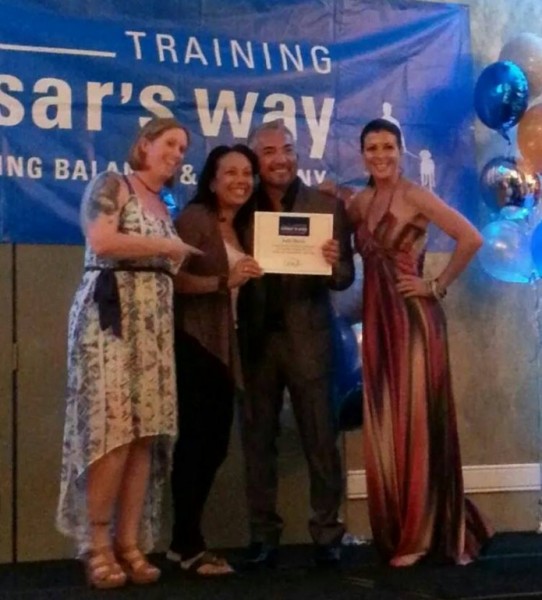 The first workshop was hosted at Cesar Millan's Dog Psychology Center in Santa Clarita, California, and it entailed pack walk training, e-collar training, treadmill workouts and swimming workouts. Katia participated as a volunteer, assisting in the organization and administration of events during the workshop. She also participated in mediation practices under the guidance of Cesar Millan, who is a renowned animal behavior expert, best-selling author, public speaker, and internationally acclaimed star of the TV shows "Dog Whisperer with Cesar Millan" and "Leader of the Pack".

The second workshop was the '3D' (Dealing with Difficult Dogs) camp hosted at K9 Lifeline Training Center in Sandy, Utah. The owner of K9 Lifeline Training Center is none other than Heather Beck, who is also a Director of SAGA Humane Society. The workshop was designed for methods of dealing with difficult dogs, pack walk training, treadmill workouts and large social classes with difficult dogs.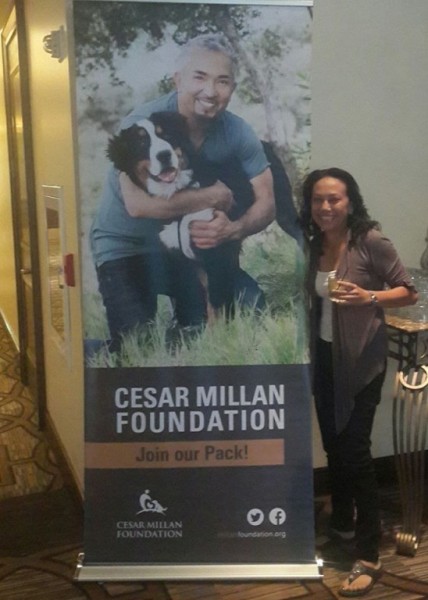 "I believe that all this training will not only come in handy with my training and grooming business, but will also benefit the town, since Saga and The San Pedro Town Council are now working together. We hope someday we can help train someone to be the official island dog catcher," said Katia.
An animal lover by nature, especially of dogs, Katia began her career by enrolling in an Animal Science course with International Correspondence Schools in 1994. She furthered her knowledge throughout the years, even taking a 300-hour grooming course at Golden Paws School of Dog Styling.

However, she is a strong believer that an animal's inner happiness and beauty is of utmost importance. "When you get a pet, it's a lifetime commitment. People love puppies, but when they grow up, they let them stray and become a nuisance. I believe that with education in schools, the next generation will treat its pets in a better way," said Katia.
As such, she asks everyone to assist in Saga's goals by spaying and neutering pets. "Spay and Neuter is so important, I believe that alone can help the stray population in our town." Katia continues to strive to make the island a "pet-happy-zone" with the help of Saga, and with the added training under her 'leash', she is enhancing her services.
Follow The San Pedro Sun News on Twitter, become a fan on Facebook. Stay updated via RSS