US Embassy hosts business industry meeting on Ambergris Caye
Wednesday, September 3rd, 2014
The United States of America (USA) Ambassador to Belize, His Excellency Carlos Moreno, met on Friday August 29th with members of the business and American communities on Ambergris Caye. The roundtable discussion, held at Banyan Bay Resort, was geared to educate and inform the business community and American citizens about the new US tax system as it relates to the Internal Revenue Service (IRS). The meeting was held in partnership with the Belize Tourism Industry Association (BTIA).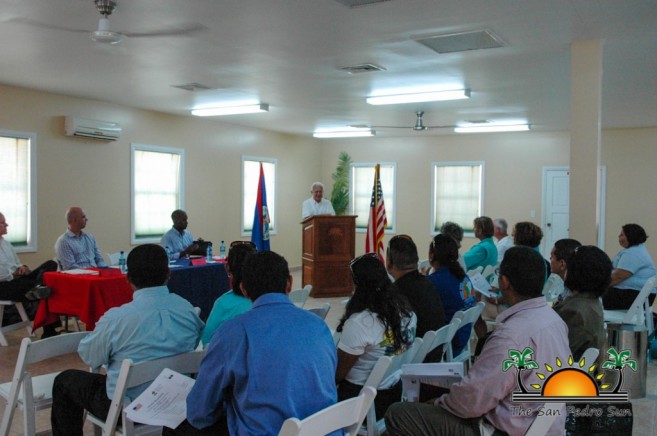 In his remarks, Ambassador Moreno informed the gathering that looking back at his last visit to Ambergris Caye in May of 2011, the island has developed, and likewise businesses, on the island. He explained that the US government is interested in supporting genuine businesses. "The US government is interested in helping Belize develop its economy… we support business initiative that are socially responsible and that conduct transactions in an ethical way. In that respect, we are willing to help and support businesses here."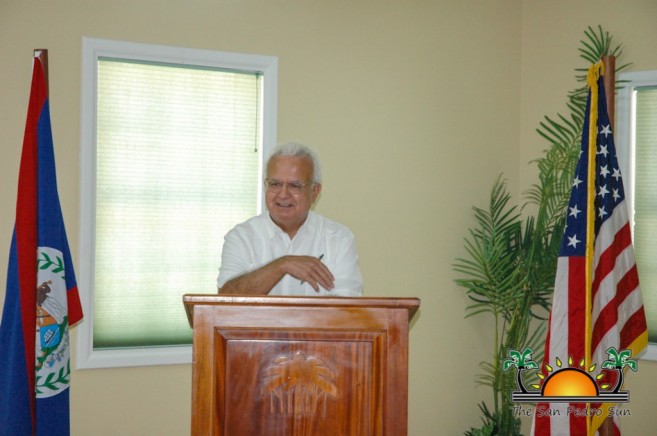 The roundtable discussion was important, especially since Ambergris Caye has the largest concentration of Americans living in Belize. And with the new US tax system implemented by the Internal Revenue System (IRS), American citizens and holders of an American Green Card are obligated to make tax declarations even though they are living in Belize. Criminal Investigator for the IRS, Troy Caldron explained that failure to make declarations can result in serious legal problems. He explained that the Foreign Account Tax Compliance Act (FATCA) covers two aspects under the IRS which includes increased disclosure for non US assets by US persons (citizens and holder of green cards) and a withholding regime applicable to certain US source payments.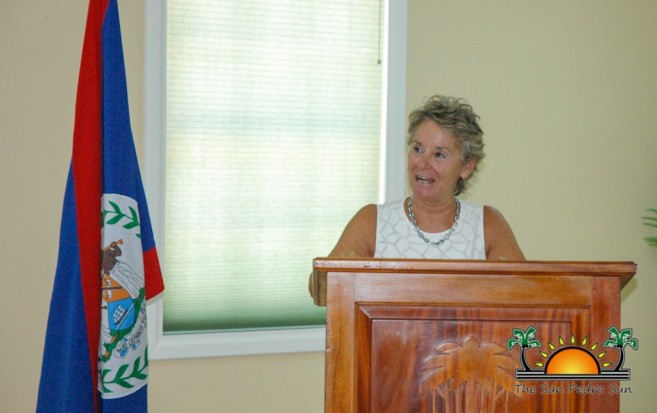 Speaking at the event was Stewart Patton who is the only US Tax Attorney living in Belize and offering US Tax Services. In his presentation, Patton said that US persons are required to file the Foreign Bank Account Report (FBAR) each year if they own or have signature authority over non-US bank accounts, providing that their account have an aggregated value of at least US$10,000. In addition, FBAR also requires disclosure of specified foreign financial assets if their value exceeds the applicable threshold which many range depending if the person is single, married or falls within other variables. Patton said that it is important that citizens understand the importance of filing the required information to the IRS to avoid being dragged through the US legal system for collection purposes.
According to Patton, there are certain regulations in place that forces banks to provide information about US persons through a "name names or pay" system. Sanctions are in place for non-US financial institutions that choose not to disclose information regarding US persons. Patton explained that the next few months is a critical period for US persons who need to get updated with their tax returns. As such, it is important that all required reports are in place before early 2015.
For those US persons who want to know more about the new tax system and other regulations, you may call the US Embassy in Belmopan at 822-4011 and communicate with the Economic and Commercial Section. For those who want direct private legal tax service, call Stewart Patton, US Tax Attorney and Tax Preparer at (501) 610-0689 or email
[email protected]
.
Follow The San Pedro Sun News on Twitter, become a fan on Facebook. Stay updated via RSS