Former California Judge will be Belize's US Ambassador
Thursday, October 24th, 2013
A new US Ambassador to Belize has been confirmed by the US Senate Foreign Relations Committee. Nominated on July 8th, Carlos R. Moreno, who served for ten years on the California Supreme Court, will succeed current US Ambassador Vinai K. Thummalapally, who has been in Belize since August, 2009.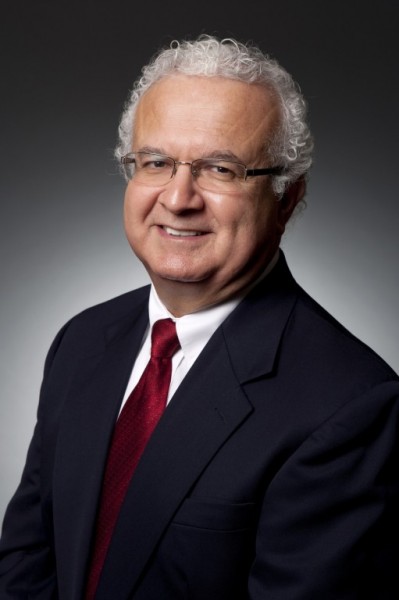 The 64 year old Los Angeles, California resident and son of Mexican immigrants grew up in a Spanish-speaking home. Moreno is a retired jurist, having been a federal judge for the Central District of California and having served as an associate justice of the Supreme Court of California until his retirement in 2011.
In his confirmation hearings, Moreno told the approving committee that, "Helping the Government of Belize to strengthen its rule of law will be one of my top priorities…it lays a stable foundation for much-needed economic development in Belize." He cited in his remarks that an estimated 70,000 Belizeans live in the United States while tens of thousands of American expatriates live in Belize.
Moreno grew up in a Spanish-speaking home in the small community of Solano Canyon in Elysian Park, not far from the Dodger's Stadium. Although his Mexican immigrant mother arrived in the US with few skills and no resources after his father's death, Moreno graduated public high school, earned a Bachelor's Degree in Political Science at Yale University in 1970 and his law degree at Stanford Law School in 1975. He began his legal career in 1975 as a deputy city attorney with the Los Angeles City Attorney's office, prosecuting criminal and civil consumer protection cases. In 1986, California Governor George Deukmejian appointed Moreno to the Municipal Court, Compton Judicial District, where Moreno handled criminal matters and supervised the court's civil department. In October 1993 Moreno was elevated to the Los Angeles County Superior Court, where he presided over felony trials for nearly five years. Moreno became a federal judge when he was nominated by President Bill Clinton to the U.S. District Court for the Central District of California, where he served from February 1998 to mid-2001.
Since 2011 Moreno has been a counsel at Irell & Manella LLP law firm and has served as the President of the Mexican American Bar Association, and on the Board of Visitors of Stanford Law School and the Board of Governors of the Association of Yale Alumni.
Of interest to note is that in May 2009, US media reported that Moreno was being considered by President Barack Obama as a possible successor to Justice David Souter on the US Supreme Court. Instead, the US President chose Judge Sonia Sotomayor on the same day Moreno cast the California high court's only vote to overturn Proposition 8 (a 2008 California ballot proposition which opposed same-sex marriage).
Moreno is married to an artist and has two children. There has been no date set for Moreno to take over responsibility in Belize.
Follow The San Pedro Sun News on Twitter, become a fan on Facebook. Stay updated via RSS