Oscar Ochaeta is the 2014 Reef Radio karaoke champ
Monday, September 22nd, 2014
Ten participants graced the audience on Thursday, September 18th at the 2014 Reef Radio karaoke competition. After several weeks of elimination, Oscar Ochaeta emerged as this year's champion after convincing the judges and captivating the audience that attended the event at Jaguars Temple Night Club. Following the competition, Oscar "Oscar B" Dennis Benjamin, Caribbean singer and band member of Byron Lee and the Dragonaires took folks down memory lane with well known Soca music until the wee hours of the morning.

The 10th annual karaoke competition is one the events on the island for the September celebration and coincided with Reef Radio's 15th anniversary celebration. Each of the singers had two songs to perform where they were judged by a panel of judges who looked for several aspects of the performance. From soca to cumbia and even rancheras music were interpreted by the ten finalists who made it to finals after weeks of elimination.

After two rounds of competition the panel of judges selected Oscar Ochaeta as the 2014 Reef Radio Champion and took home $2000. Well known karaoke singer Lisset Gutierrez took second place and won $1000 while Desmond Berry settled for third place and took home $500.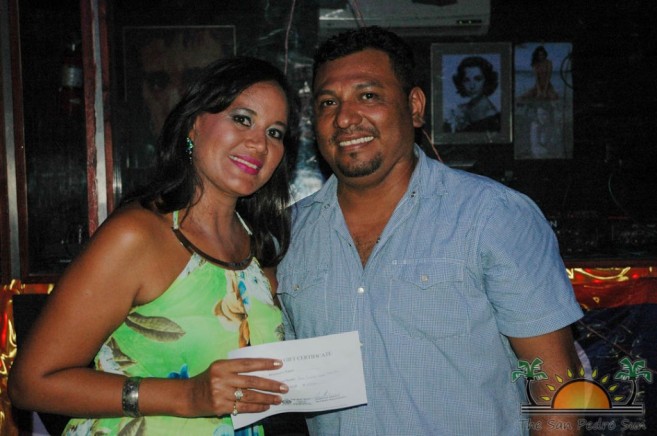 After the competition, Oscar B took over and entertained the crowd who had come out to dance to the tunes of soca music. The Trinidadian performed classic soca selections such as Dalla wine, Soca Butterfly and Jump and Wine. The audience also had the opportunity to dance to Rolly Polly performed by Oscar B who entertained the crowd long into the night.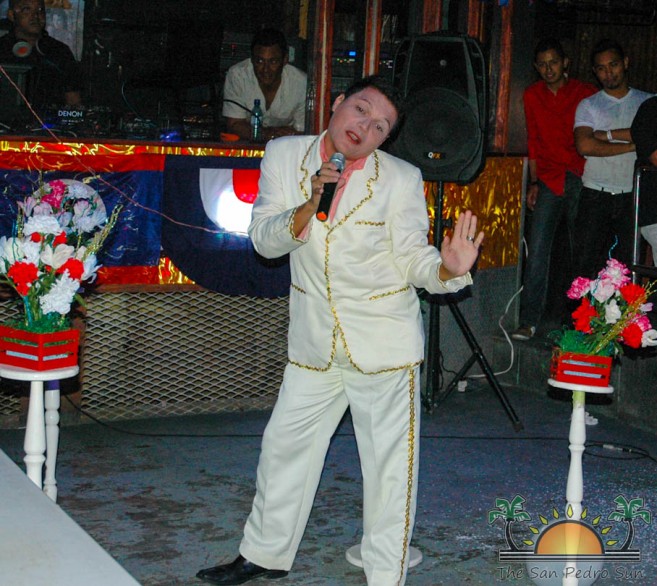 The management and staff of Reef Radio would like to thank all those who participated and sponsored this year's completion. Congratulation to Oscar Ochaeta and all the participants of 2014 Reef Radio Karaoke Competition.
Follow The San Pedro Sun News on Twitter, become a fan on Facebook. Stay updated via RSS