The search is on to find The Queen's Young Leaders of Belize
Monday, September 22nd, 2014
Their Royal Highnesses the Duke of Cambridge and Prince Henry of Wales have launched a search to find exceptional young people from Belize and across the Commonwealth who will receive an award from Her Majesty The Queen.
As part of The Queen's Young Leaders Programme, young people between the age of 18 and 29 from all backgrounds and all Commonwealth countries are to be rewarded for their achievements in transforming their own lives and those around them and supported to go further.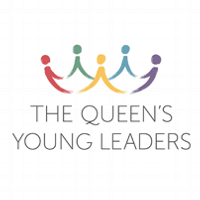 This unique, new initiative recognises that young people have the ability to make a huge impact on their communities. The Programme aims to create new and exciting opportunities for young people, enabling them to reach their full potential, step up as leaders and go on to improve the lives of many others in the Commonwealth.
On behalf of The Queen, The Duke of Cambridge and Prince Harry launched the search at a reception which included the first ever social media hub to be installed at Buckingham Palace. They took part in a Google Hangout connecting them live to inspirational young people who are already doing great work in four Commonwealth countries and tweeted a picture of themselves to help spread the message that #TheSearchIsOn.
At the event, The Duke of Cambridge said: "The Queen's Young Leaders Programme is intended to find young leaders who have determination, and to equip them with the tools to succeed.
"The Commonwealth is uniquely placed to do this work, as it reaches 53 countries and embraces a range of leadership styles. The search is on for The Queen's Young Leaders."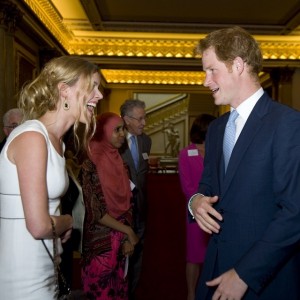 Prince Harry added: "The young leaders of today have the greatest opportunity of any in our historyto reach out across the Commonwealth and affect change on a global scale.
"For many people the community in which they live is their world – we must start there in supporting those who will change our community, our Commonwealth and our world."
Lockie Cooke from Australia took part in the Google hangout with the two Princes. After noticing the lack of understanding between Australians and indigenous cultures, Lockie set up the Indigenous Communities Education and Awareness Foundation, a not-for-profit organization that aims to encourage young Australians to take an active role in promoting reconciliation by increasing awareness of, and respect for, indigenous cultures.
Lockie Cooke said; "Connecting with aboriginal philosophy has enriched my ability to become a better leader. This is why I am proud to support The Queen's Young Leaders Programme. This programme will support inspirational young people to continue the amazing work they are doing and in turn, help to change the futures of others. "
The life changing Programme has been established by The Queen Elizabeth Diamond Jubilee Trust and is run in partnership with Comic Relief and the Royal Commonwealth Society to honour The Queen's 60-year contribution to the Commonwealth.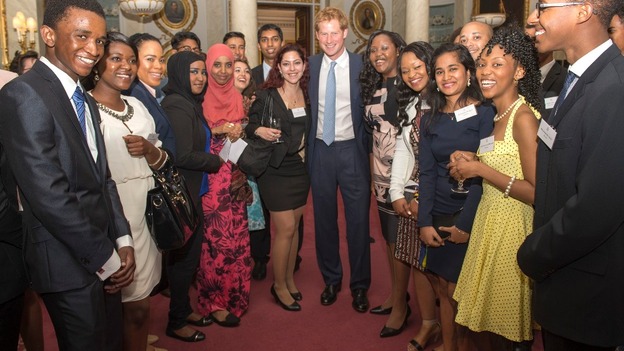 Speaking on behalf of the partnership, Sir John Major, Chairman of the Trust said: "We wish to identify and nurture the talent of the younger generation across the Commonwealth. We're inspired by the belief that one talented individual can be a positive force for good within their communities."
Over the next five years, at a time when the Commonwealth is home to the largest generation of young people ever in its history – over 1.3 billion of a total 2.2 billion citizens – The Queen's Young Leaders Programme will support thousands of young people to make their visions of a better society a reality.
Young people from Belizecan apply or be nominated to win an award and become a Queen's Young Leader from Wednesday 9 July – 10th October 2014. Visit www.queensyoungleaders.com for more information. #TheSearchIsOn.
END
Notes to editors
For more information about the programme please contact:
Christina Cullen, The Queen Elizabeth Diamond Jubilee Trust on +44 (0) 7985 440 238 / [email protected]
Kimberly Williams, Comic Relief Press Officer on 0207 820 2500 / [email protected]
Short films introducing the Partnership and the Awards scheme are available here:
What is The Queens Young Leaders Programme? https://www.youtube.com/watch?v=adN20LSQm-o&list=UUdF5u0ggeSETozc8fsprjcw
The Queens Young Leaders Programme Launch: https://www.youtube.com/watch?v=U4fR74UJDSU&list=UUdF5u0ggeSETozc8fsprjcw
William & Harry's Royal Hangout: https://www.youtube.com/watch?v=qG3NGVbJTNk&list=UUdF5u0ggeSETozc8fsprjcw
Link to photographs from launch event: https://www.globaledit.com/Guest.aspx?redir=GuestLightboxes&guestID=labs%40comicrelief.com&lb=72758&tkt=IZnTfioVyRS5tGuE&inviteID=117103
(Please credit:RhianApGruffydd)
The Queen's Young Leaders Programme
The Queen Elizabeth Diamond Jubilee Trust, in partnership with Comic Relief and The Royal Commonwealth Society, has established The Queen's Young Leaders Programme in honour of Her Majesty The Queen's 60 years of service to the Commonwealth.
This unique, life-changing programme has two parts:
• An Awards scheme celebrates the achievements of exceptional young people who have proved themselves to be inspiring leaders in their communities and may have overcome challenges in their lives to do so.
• A Grants scheme supports organisations in selected countries across the Commonwealth that work with young people to help solve the problems affecting their lives and the communities in which they live with innovative, youth-focused solutions.
Award details
Each year from 2014 to 2018, 60 inspirational young people will be selected to receive a Queen's Young Leaders Award and become 'Queen's Young Leaders' – one for every year that The Queen had served as Head of the Commonwealth at the time of her Diamond Jubilee.
At least one young person from every Commonwealth country will receive a Queen's Young Leaders Award over the lifetime of the Programme.
Criteria to win an award:
** Nominees will have proven experience of working to improve their communities locally, regionally or at a national level and will show evidence of their achievements
** Nominees will be aged between 18 and 29 for the year of the Award and be citizens of a Commonwealth country
** Nominees will demonstrate evidence of their leadership qualities
** Priority will be given to individuals who have overcome challenges to achieve their goals
** All nominees will need to be supported by a suitable referee
The Partners
The Queen Elizabeth Diamond Jubilee Trust
The Queen Elizabeth Diamond Jubilee Trust is a charitable foundation, established in 2012, to mark and celebrate Her Majesty The Queen's 60-year contribution to the Commonwealth. The Trust has received donations from governments, corporate partners, trusts, foundations, community groups and individuals from across the Commonwealth, and its programmes work in alliance towards eliminating avoidable blindness and to empower a new generation of young leaders. With a five-year timeframe in which to deliver successful programmes, the Trust's aim is to leave a lasting legacy, owned by the whole Commonwealth, to honour Her Majesty The Queen. For more information go to: www.jubileetribute.org
Comic Relief
Established in 1985, Comic Relief is a major UK fundraising and grant making charity which uses the power of entertainment to create long-lasting change. Its vision is a just world, free from poverty. It strives to make this vision a reality by supporting poor, disadvantaged and vulnerable people in the UK and across some of the world's poorest communities to change their own lives for the better. Discover more at: www.comicrelief.com
Royal Commonwealth Society
The Royal Commonwealth Society (RCS), founded in 1868, is a network of individuals and organisations committed to improving the lives and prospects of Commonwealth citizens across the world. Working through a range of educational, civil society, business and governmental networks, the RCS addresses issues that matter to the Commonwealth citizens. For more information go to:www.thercs.org
Follow The San Pedro Sun News on Twitter, become a fan on Facebook. Stay updated via RSS