Garbage fished from the sea for International Cleanup Campaign
Wednesday, October 8th, 2014
Old refrigerators and stoves, bicycle frames, Styrofoam and plastic disposable plates and cups, rubber tubes, plastic bags and wrappers were some of the many items fished from the water and along coastal areas during a coordinated cleanup campaign. The event was part of the 23rd National Coastal and Riverways Cleanup 2014 organized through Ocean Conservancy. Originally planned for September 27th, the cleanup was rescheduled to October 4th due to inclement weather.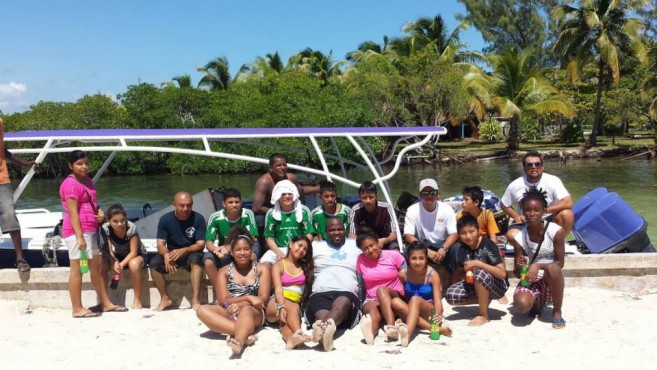 Locally, the events were coordinated through Hol Chan Marine Reserve working along with Oceana and the Belize Scouts Association. The participants were divided into three main groups. Equipped with gloves, garbage bags and data sheets, the groups moved into three areas. The first group took off to clean the turtle nesting areas on northern Ambergris Caye since currently, Loggerhead and Green turtles are hatching in the area. The second group cleaned along the river from the Boca del Rio Park to the Laguna de San Pedro, while the third group concentrated their efforts in the Mosquito Coast area.

While the total tally of the amount of garbage recovered from the coastal areas has not been calculated, the amount of garbage recovered paints a sad environmental problem. Humans continue to dump garbage in our planet's water sources, thus contributing to the deterioration and pollution of the marine ecosystem. Often, hundreds of living things, reptiles, birds and fish associate the garbage as a food source, eventually ingesting the objects and dying due to the toxic components of the garbage.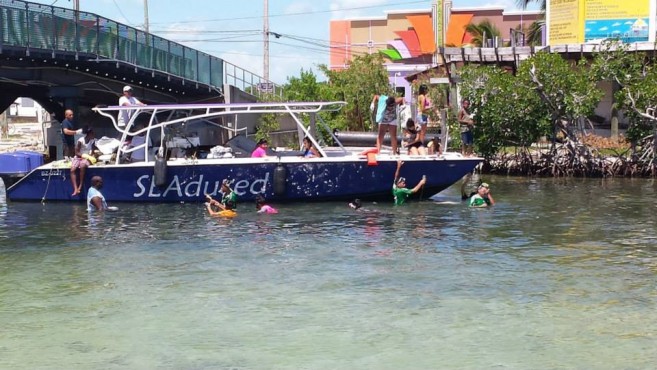 The event highlights the point that more effort is needed to stop humans from dumping garbage, especially into the water sources. It is designed to help build awareness to dispose of garbage the right way.
The garbage that was collected was taken to the municipal dump for proper disposal. The organizers would like to thank the organizations and residents that assisted in making the event successful.
Follow The San Pedro Sun News on Twitter, become a fan on Facebook. Stay updated via RSS