The Phoenix Resort spearheads cleanup campaign
Saturday, May 23rd, 2015
Garbage is a major issue, one that is unpleasant and unsightly, yet easily solvable. Ambergris Caye's residents and visitors alike have complained about the trash that seems to crop up everywhere, to the point that it has affected our tourism product. But complaining about the issue is one thing; another is actually doing something about it. The Phoenix Resort recently started a clean-up initiative to help combat the problem.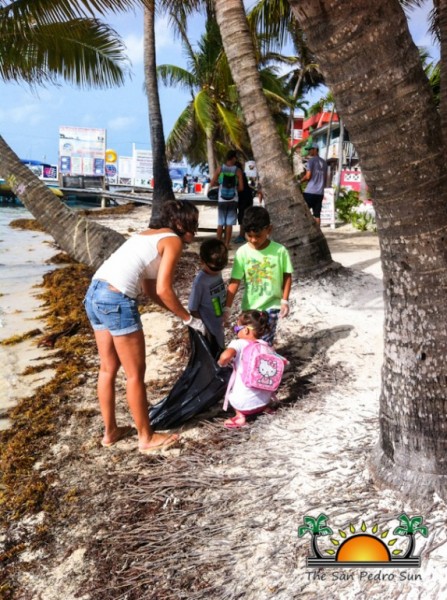 The first cleanup took place on Saturday, May 9th, and saw the participation of six people. By the time the second clean-up rolled around on May 16th, participation had really amped up, with nearly 40 people joining in. "Trash is…something very preventable, and if not prevented, also something very treatable," said Mark Maggiotto, General Manager of The Phoenix.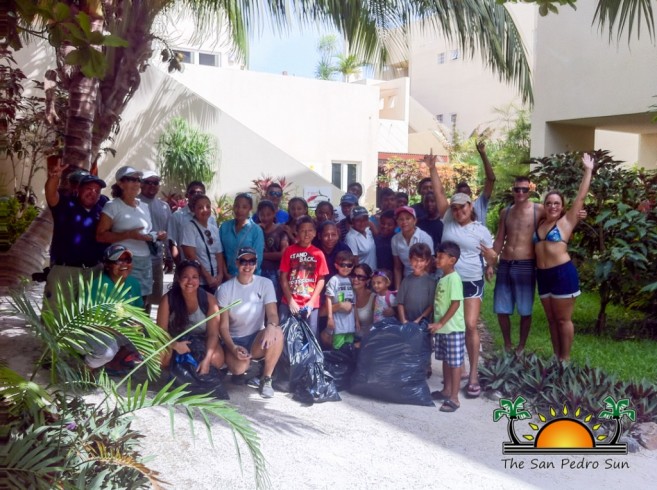 "Like most things, it needs resources and attention to solve, and hopefully with all of us helping, we can make a meaningful difference…"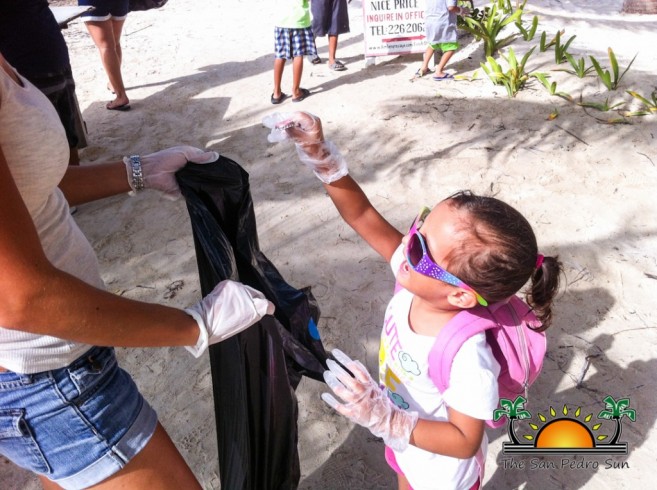 For two hours total, a group of like-minded individuals worked together for one common goal, cleaning up the beach from The Phoenix south to Diamante, then North to Barrier Reef and Pescador Drives, past the Roundabout and back down the beach to regroup at The Phoenix. In two hours, volunteers had amassed several bags of trash, and certainly gained an appreciation for those all-important words: "Do Not Litter!"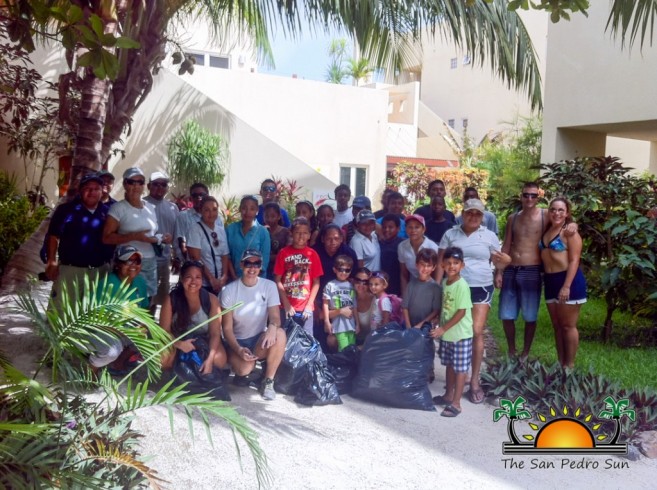 The Phoenix will keep up the campaign, and invites all those interested in tackling the trash to join them on Saturdays from 8AM starting at the resort beachside. Organizers would like to thank the staff of The Phoenix, Blue Water Grill, Sol Spa and the volunteers from Victoria House, as well as the schoolchildren who volunteered as part of their school's community service duties.
Follow The San Pedro Sun News on Twitter, become a fan on Facebook. Stay updated via RSS