Over 10 thousand dental patients to benefit from Belize Mission Project 2014
Sunday, November 2nd, 2014
Over the next two weeks over 88 dental specialists, nurses and volunteers will see at least ten thousand patients in Belize as part of the Belize Mission Project 2014. The first set of 42 American dental care givers arrived on Saturday October 25th and started their clinics on October 27thin various parts of Belize. This is the 22ndyear that the team of dentists are coming to Belize headed by Dr. Frank Whipps of the Belize Mission Project. One of the larger groups is on Ambergris Caye where they are expected to conduct dental workon patients at the San Pedro Lions Club.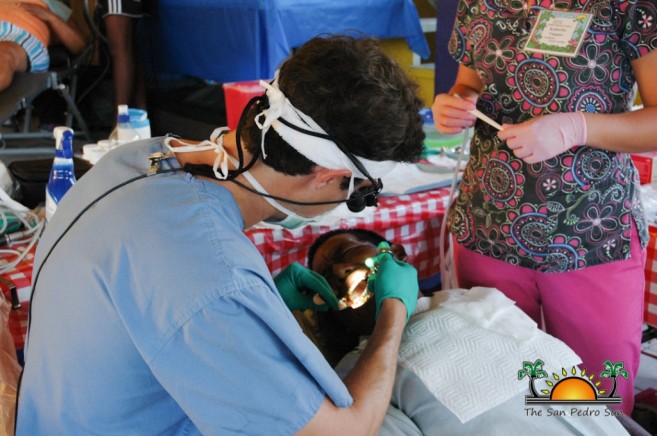 The group consists of dentists, physicians, audiologists, dental hygienist assistants and a variety of other medical professionals. "The first group will be in Belize from the 27th to the 31st of October and the second group will be in the country from the 3rd to the 7th of November. We will have clinics all over Belize; as far north in Corozal, far south in Placenica and far west as Cayo. We go into the little villages providing free dental clinics to the general public. Last year we treated over ten thousand patients and this year we intend to see more," said Dr. Whipps.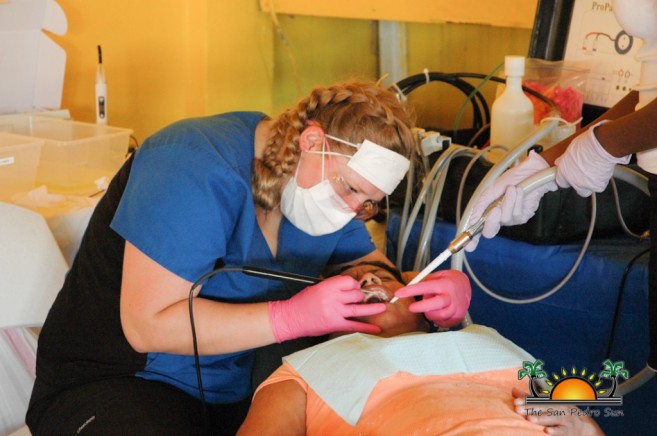 One of the main services executed by a group of about ten volunteers roaming the various parts of the country is to conduct free fluoride treatments. Such treatments impact about eight thousand students in both urban and rural communities in mainland Belize. "In San Pedro we have general dentists doing fillings, cleanings and a lot of restorative dentistry such as fillings and that sort of thingand we are also doing partial dentistry. Those who need partial dentistry they need to see us early in the week. We are doing complete dentures this year and we are doing about a dozen of those," explained Whipps.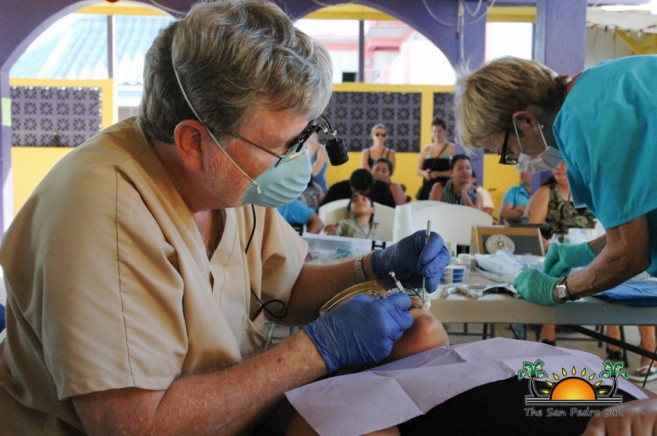 Whipps said that Belize Mission Project is possible thanks to the support of the Belizean people, some who facilitate their coming to Belize and those who volunteer along with the visiting teams.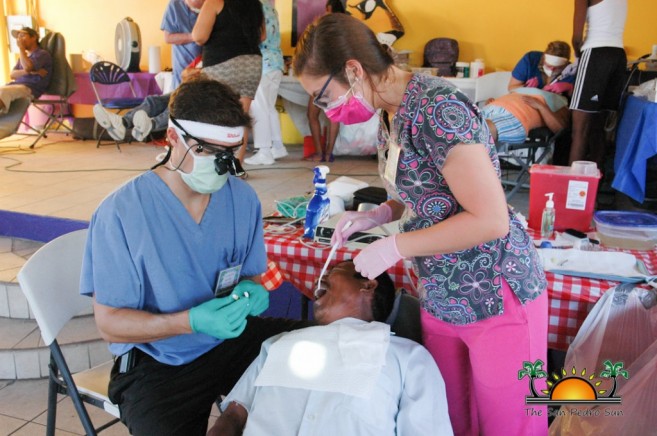 Island residents requiring dental care can visit the free dental clinic at the San Pedro Lions Club at the corner of Pelican Street and Barrier Reef Drive from 8AM to 5PM daily. It is advisable to ensure that you submit your name to the Belizean volunteers who will issue a ticket number to access dental assistance. The clinics are free of cost.
It is estimated that Belize Mission Project cost the US volunteers approximately $800,000 for the two weeks while they are away from their place of work and their costs of staying and travelling to Belize.
Follow The San Pedro Sun News on Twitter, become a fan on Facebook. Stay updated via RSS