Editorial: A Fitness Plan for La Isla?
Saturday, January 10th, 2015
It's a new year, and with that comes resolutions, right? According to my unofficial survey the #1 New Year's resolution is to lose weight, exercise and get healthy. We all know how important it is to be healthy, and the long term benefits that come from good health are countless. Perhaps one of the most desired benefits of being healthy is living a long and prosperous life.

So….I am declaring that my New Year's 2015 resolution is to lobby hard, relentlessly, tirelessly, persistently and if necessary, annoyingly, for a HEALTHY Ambergris Caye. This island, our home, our love, our livelihood and our passion deserves a long, and HEALTHY life…yet we are slowly polluting her and the Caribbean waters that embrace her. If we, the stewards of this island, want her to live to a ripe old age then it is time to whip her into shape!
How did this problem begin in the first place? Years ago as the San Pedro community grew, the idea of filling swampland to make "land" to build on was the way to go. People where literally encouraged by the 'powers that be' to use garbage of every type to build was is now San Pablo, San Pedrito, San Mateo and other communities along the lagoon side of the island. From refrigerators to TV's to microwaves, appliances, mattress and everything in-between, folks turned their trash into treasured 'land'. And now, although many of our homes are settled on top of what was once a dump, the fill below continues to decompose and pollute our water levels.

Once upon a time everyone on the island used to have wells that supplied us with fresh, safe drinking water. Did you know that fresh water floats on top of salt water? That well water used to be our only source of fresh water (along with our rain cisterns) and it worked just great. Now most wells on the island, especially within San Pedro Town are contaminated and unfit to drink. HOW did that happen you may ask? Not only have the garbage landfills polluted them but our underground septic systems (don't even get me started on that) have leaked (leached) into the well-water levels for years.
You see, our island is like a giant sponge. Did you ever wonder where the hard core goes that is laid on our muddy streets? No matter how many times Town Council pours those rocks onto the roads it slowly disappears, sinking down into the earth! Sometimes I think we are rebuilding the island from the inside out! Our garbage landfill is doing the very same thing.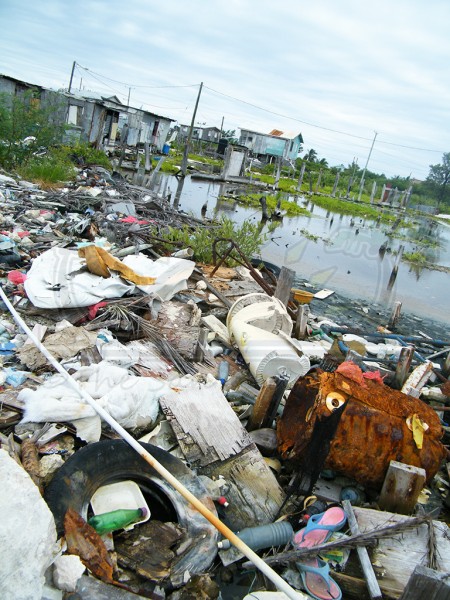 We all know how important it is to drink CLEAN water, right? Dirty water makes us sick…and dirty water makes our ISLAND sick. Scientist and environmental experts have been telling us that our island is showing symptoms of being unwell. With high levels of toxins in our water and the health of our crocodiles and fish compromised, these signs are adding up. We could get to the point where no doctor will be able to cure our ill.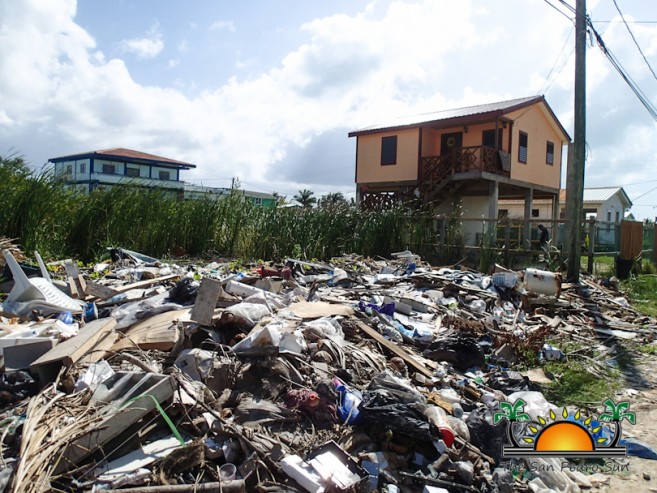 No matter where on the island someone is using household garbage to fill their land or illegally dumping it directly impacts the island's water system. It is like having a "pee zone" in a swimming pool…once it's in the water there's no controlling where the toxin spreads. All that matters is that it has entered the water, and there's no getting rid of it.
My 'fitness' plan for San Pedro is sure to make us ALL work up a sweat while we get her back into shape, but we HAVE to do if we want our island to survive and sustain us as we enjoy our lives in paradise.
Follow The San Pedro Sun News on Twitter, become a fan on Facebook. Stay updated via RSS