Corry McDermott donates to the San Pedro Sailing Club
Thursday, July 16th, 2015
The San Pedro Sailing Club (SPR) is the proud recipient of a 14-feet sailing dinghy courtesy of Corry McDermott. The donation was made on Friday, July 10th at the SPR base located at Caribbean Villas Resort. Apart from the donation of the vessel, McDermott also donated $3,000 to assist with the maintenance of the fleet. On hand to accept the donation was SPR secretary Amanda Syme.
The sailing dinghy differs for the other optimist vessels in SPR's fleet, as it is much larger, and ideal for training beginner sailors. "We couldn't be happier about this donation. It is a great asset to our fleet and will benefit our sailors greatly. The boat is ideal for an instructor to ride along with two or three youth sailors and perfect for two-man sailing teams to enjoy recreational or race sailing. In addition, the cash donation will assist with maintenance of the fleet of 12 optimist dinghies and the new dinghy," said Syme.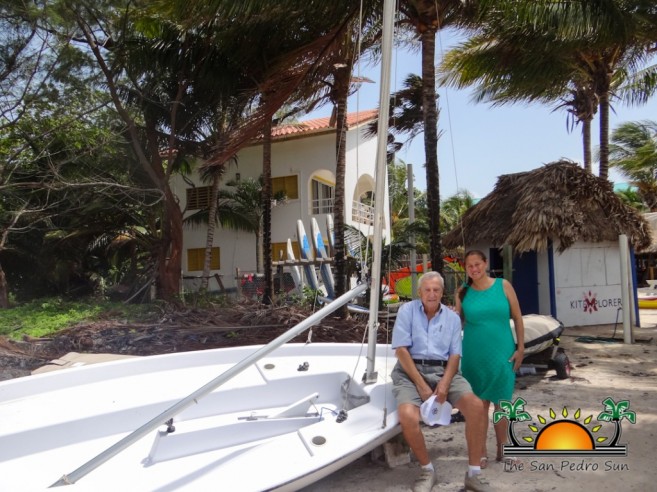 Syme went on to thank McDermott for the donation to the club. "McDermott stated that he learned how to sail a small pram (similar to the optimist dinghies that the junior sailors race in at the moment) when he was only seven-years-old and he has been sailing ever since. His stories of sailing journeys are wonderfully entertaining. He also said that he knows that sailing teaches the children independence, confidence and discipline; traits that are necessary for all walks of life. It is his hope, and the goal of the San Pedro Sailing Club that many of the children who are learning to sail now will eventually follow career pathways that include being on the sea," said Syme. She added, with San Pedro boasting some of the most beautiful waters in Belize and having a thriving community that revolves around diving, sailing, fishing and other water-based activities it is only natural that some of our sailors will find themselves working in these industries."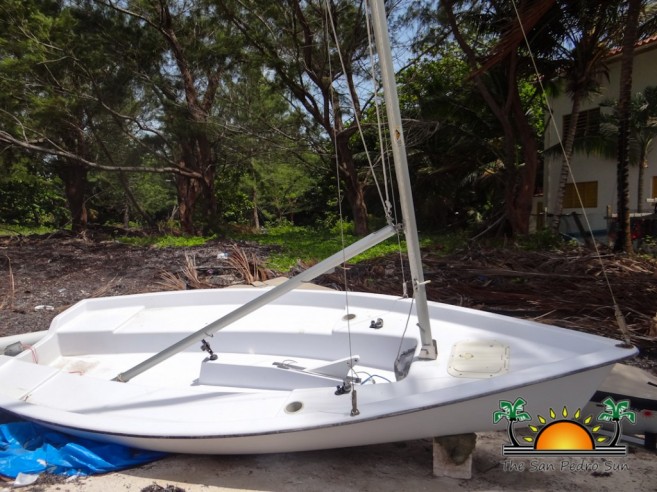 McDermott, who is a long time island resident expressed his desire to support youth participating in healthy recreational activities and that donations such as these are greatly needed to continue to promote prosperous youth. "I was a sailor so I like to encourage others to practice in the sport. It is a great activity for the children of San Pedro. It teaches discipline and builds their endurance. There are so many opportunities that the youth can benefit from when being part of a recreational activity such as sailing. I believe that only by promoting healthy activities for our children can we made a difference in or community and keep these children away from the streets," said McDermott.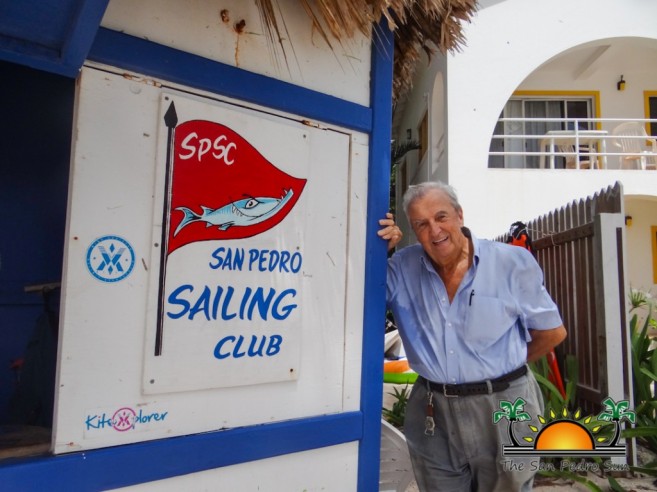 SPR offers free sailing lessons in optimist dinghies to all of the children of San Pedro. The Belize Sailing Center, in conjunction with the sailing club, is offering limited spaces for junior sailors to try their hands at kite boarding and wind surfing as well. Race sailing is featured every Sunday at Caribbean Villas where there are adult and child sailing races starting from 10:30AM.
For more information on joining or supporting the San Pedro Sailing Club please email [email protected]
Follow The San Pedro Sun News on Twitter, become a fan on Facebook. Stay updated via RSS