B A- 1 Project kicks off in Caye Caulker
Tuesday, August 4th, 2015
On Monday, July 27th the Belize Training Employment Centre (BTEC) kicked off the B A-1 training seminar for women in Caye Caulker. A collaboration of the Women's Department of Belize, the Ministry of Human Development and funded by the Central American Integration System (SICA), the program was successfully launched in San Pedro in June. Held at the Caye Caulker Roman Catholic Primary School, the program is being coordinated by program Coordinator for San Pedro and Caye Caulker Jorge Aldana. The training seminar targets victims of human trafficking and domestic violence by assisting them with personal development.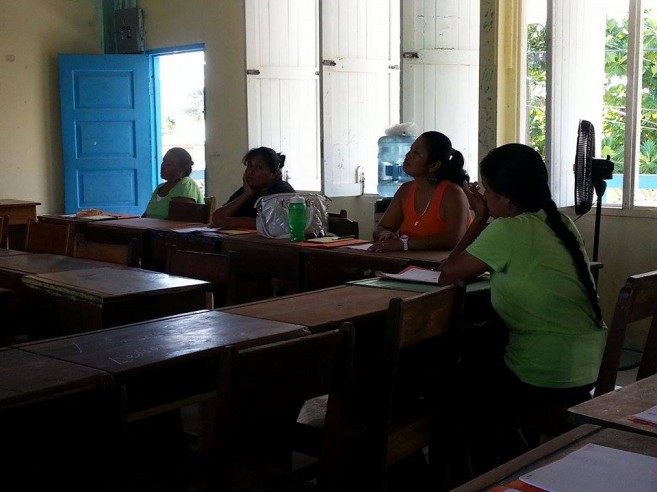 Currently 20 women have enrolled in the training program, which is expected to last three weeks. In the first phase, participants will learn the necessary skills in life planning and personal development. Followed by the second phase which will train the women how to develop a business plan and become successful entrepreneurs. "We are having the second training of the clusters happening in Caye Caulker at the moment, the first training already took place in San Pedro. What we expect from this initiative is that when the B A- 1 project is fully implemented, we hope to have developed a local plan of action to address violence against women," said Aldana.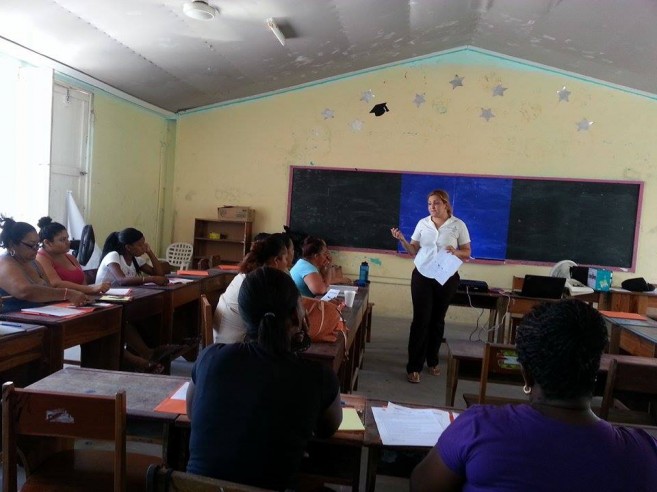 During the phases of the training the participants will take part in lectures with the purpose of preparing them for social integration. They also will be taught business skills as they go deeper in the training. "It is crucial for the participants to acquire the necessary skills to become independent and run their business properly in order to be successful in their endeavors. The B A- 1 principal aim is to eradicate violence in all form…we are in the process of developing the local plan of action, but at the same time training women, doing capacity building with local stakeholders, and public meetings to get the message across on the issue of violence against women," stated Aldana.
Upon the completion of the training, the participants will receive their certificates and may qualify for a grant in order to develop a business plan. The project grants are financed by the Caribbean Export Development Agency (CEDA).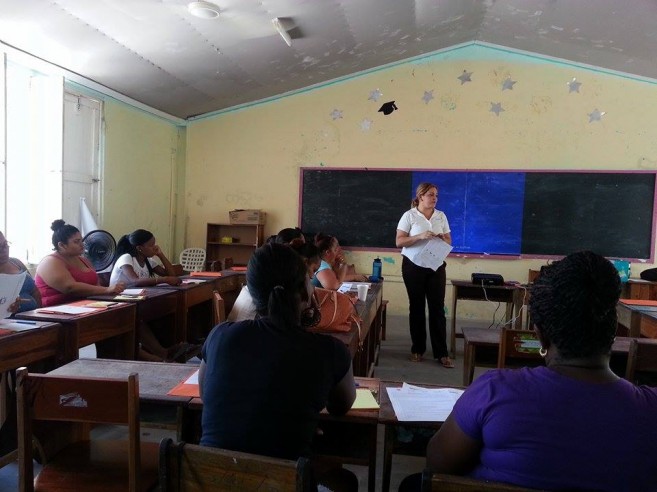 The project is taking place simultaneously in other parts of the country as well. Most of the women enrolled in the program are single mothers who are vulnerable to abuse. The B A- 1 program seeks to improve regional and national coordination in order to develop institutional capacity of the region, to prevent and address violence against women, human trafficking and femicide and at the same time develop mechanisms of comprehensive care for victims.
For further information on the project, contact Jorge Aldana at the San Pedro Town Council on Barrier Reef Drive or by calling to the number 226-2198.
Follow The San Pedro Sun News on Twitter, become a fan on Facebook. Stay updated via RSS