Project Director Mastry explains why Sunset Boardwalk is not functional yet
Saturday, September 26th, 2015
Under the Sustainable Tourism program (STP) the Sunset Board Walk and Water Taxi Terminal Project was completed on March 14, 2014. The project was funded through a loan from the Inter-American Development Bank (IDB) which was granted to the Government of Belize for the amount of $6 million dollars. The Sunset Boardwalk project was intended to transform the "Embarcadero" area from a traditional-use area, to what would be the welcoming site for visitors to the island. Since the completion of the project, the facility has been underused, with no indication when it will be fully operational as originally intended. However, the reasons as to why the infrastructure has not been put to proper use for almost two years now may finally give people a better understanding of what is really happening.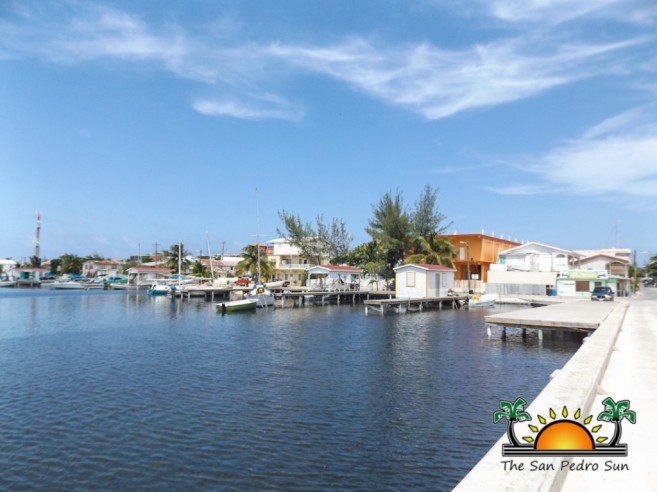 According to Christy Mastry, Projector Director at Belize Infrastructure Limited (BIL) the issue is more of an operational management and legislative one, especially when it comes to the relocation of the boats from the east side of the island. "In this project, all of the piers were allocated through the pier owners. It is up to the municipal authorities to start setting up plans to start collecting revenues. The issue with the terminal is mainly legislation, whether they move the boats from the front of the island or not. However, the boat owners do not want to move their boats again, like I said that is a legislative issue. They claim that they need more depth in the water around the Sunset Boardwalk area, however, at the place where they dock in Belize City is far shallower than the Sunset Boardwalk. So it's all about coming together and having the will to relocate them; the municipality and the ministerial level have to make a decision. But the project is completed and ready to operate," stated Mastry. She remarked that the installations are very spacious, in great condition and with all the necessary facilities to be fully operational. In the future there will be additional investments to make the terminal better accessible by taxis, but before this is done, the legislative issue with the boat owners needs to be solved.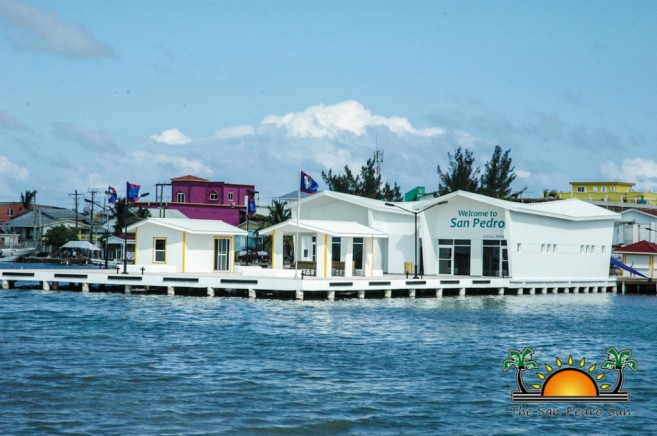 Mastry also indicated that she believes the idea of having so much boat traffic in front of the island is not safe, and gets more dangerous every time. Another concern she pointed out is the speed of the boats. "You need to consider that once you come in the vicinity of the shore, they need to go slower and that's why there is a no wake zone in every other country for a reason," ended Mastry.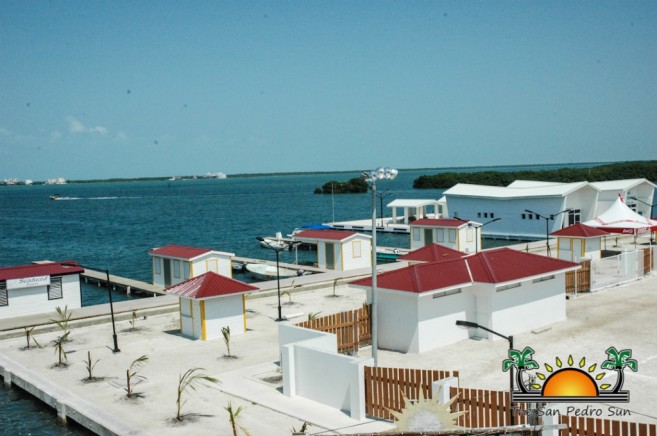 When the Sunset Boardwalk becomes fully operational, it will be complimented with a small-scale bustling artisanal shopping area, a multipurpose pier and housing international and domestic water taxi terminals. The project was executed to encourage locals and tourists to visit an atmosphere of leisure and relaxation, adding to the tourism product of the island.
Follow The San Pedro Sun News on Twitter, become a fan on Facebook. Stay updated via RSS