One man's quest to rid island of unsightly graffiti
Monday, October 12th, 2015
Long time visitor to Ambergris Caye, Peter Rosenthal, is embarking on a campaign to rid the island of unsightly graffiti. Graffiti is a form of vandalism, where culprits deface public or private property, often times using obscene images or messages. Since 1990, Rosenthal has pioneered a volunteer project to remove graffiti from public places. He previously operated one in the United States of America, but with the increase of visual vandalism in San Pedro, Rosenthal hopes that his graffiti removal project will help the issue here on the island as well.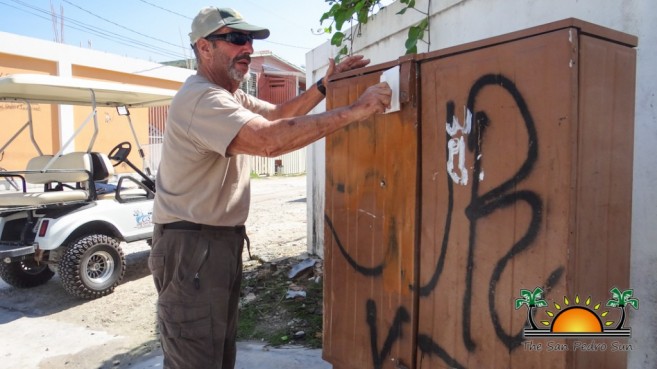 Rosenthal strongly believes that as a tourism hub, graffiti is an issue that should be addressed by all residents. "Graffiti is a visual pollution and is a reminder to tourists that there is a gang and crime problem on the island. There are three types of Graffiti: Tagging "crews" that like to see their name up, hate graffiti and gang graffiti. From what I have noticed, San Pedro has only gang graffiti. Unless the community likes to see graffiti; eradicating it makes San Pedro more attractive. Graffiti spoils the town's charm," says Rosenthal.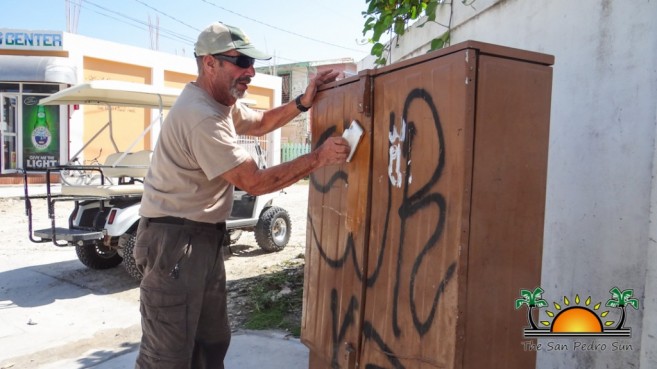 The campaign aims at getting residents involved in painting over graffiti riddled structures by always carrying small containers of paint thinner and a paint brush with them. "The plan is very simple; just cover it over within a day or two upon seeing it. If it's taken off the same day; very few people will even know it's there. If nobody cares, it will stay up forever and spread. Graffiti left up tends to breed more graffiti. In a heavy area, it needs to be eradicated daily, if necessary." Rosenthal has already taken it upon himself to remove some of the unsightly graffiti around town. The process is simple, it only takes a small paint brush or sponge to be dipped into paint thinner and then erase the marking away. "This is a very simple process that takes ten minutes to resolve. Fortunately it's not a big issue in tourist areas. Property owners need to take care of their own graffiti as quickly as possible," says Rosenthal.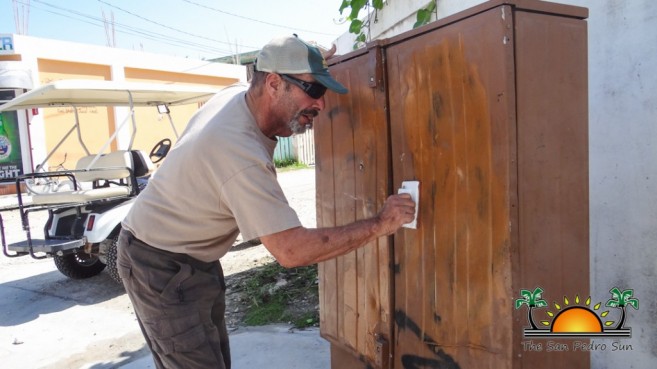 Rosenthal is positive that if this project is implemented in San Pedro, it will alleviate and ultimately, eliminate graffiti. "I personally care about what tourists say when they come to this island and see the graffiti. I am doing this just this once to demonstrate how easy it is to remove. In the future; it can be a complaint to the San Pedro Town Council if they care about tourism," said Rosenthal.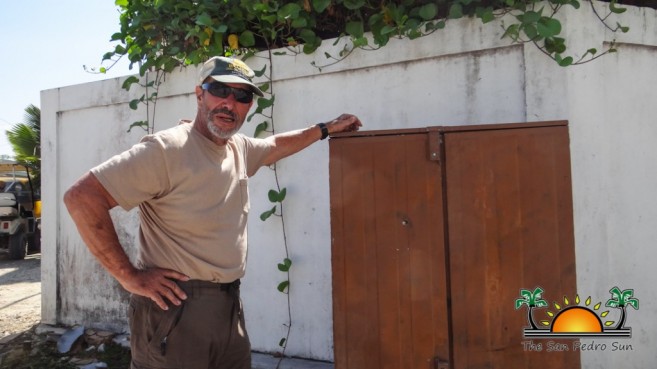 In an effort to promote his campaign, Rosenthal has reached out to the San Pedro Town Council for support but to no avail. Anyone willing to take part in the graffiti removal efforts can contact Rosenthal at phone number 620-8661 or email [email protected]
Follow The San Pedro Sun News on Twitter, become a fan on Facebook. Stay updated via RSS