The San Pedro Sun announces new delivery day
Thursday, January 7th, 2016
After much deliberation and unofficial surveys, the management of The San Pedro Sun has decided that effective January 8, 2016, the popular weekly paper will be changing their delivery day from Thursdays to Fridays.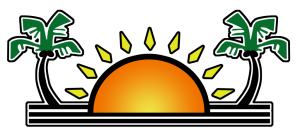 Now in their 25th year of publication, The Sun has been coming out on Thursdays for as long as anyone can remember. "We have big plans for The Sun this new year, and the first one is to change our delivery day," commented editor Tamara Sniffin. "All of the mainland papers come out on Fridays and we decided to maintain the continuity by delivering on that day as well. We also want to better accommodate our mainland advertisers who are accustomed to meeting ad deadlines for a Friday paper, this way they don't have to make exceptions with their own schedules in order to meet our Thursday deadline. By having the paper come out on Friday, this also allows The Sun staff more time to gather stories for the weekend paper. This is just the first of many exciting changes we have in store for The Sun in 2016!" concluded Sniffin.
Advertising deadlines are now noon on Wednesdays for the Friday paper. For questions or advertising information please email [email protected] or call Monique at 226-2070.
Follow The San Pedro Sun News on Twitter, become a fan on Facebook. Stay updated via RSS