Imagine San Pedro without Tourism
Saturday, May 14th, 2016
As tourism continues to grow into a major income producing industry in Belize, San Pedro Town also retains the title of Belize's leading destination. In the past, La Isla Bonita has been recognized as a top island destination, as awarded by TripAdvisor, but recent issues involving traffic congestion, poor hospitality, soliciting, and trash has led to ongoing complaints from tourists. The San Pedro Sun met with Mayor Daniel Guerrero, who also expressed his concern about effectively preserving tourism.
Guerrero indicated that the general population should be more mindful of their actions, and how their negative behavior can affect tourism. Tourism contributes greatly to our economy, and in return, the further development of our community.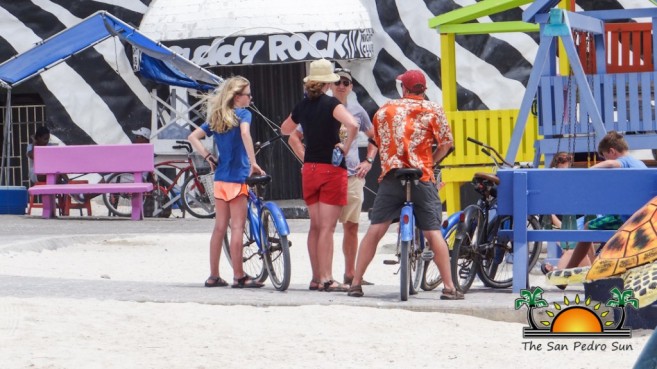 According to the statistics shared by the Belize Tourism Board's Central American Quality and Sustainability Integrated System (SICCS) consultation, Belize sees 360,000 overnight visitors a year. World-wide tourism generates 10% of the Global Gross Domestic Product (GDP), and is responsible for one out of eleven jobs globally. The reality is that tourism plays a vital role when it comes to employment on Ambergris Caye. A good portion of San Pedro is comprised of people who migrated from other parts of Belize or Central America to seek better opportunities. The tourism industry affects the economy-from the hoteliers to the person cutting the lawns.
The Mayor plans to engage the full interest of the public and educate them to become more 'tourist-friendly'. In San Pedro, there are cases where our streets are filled with trash, people driving under the influence of alcohol, and solicitors who harass or disrespect tourists for not purchasing their goods. "I would like to see the entire population of San Pedro become more tourism-oriented. These issues need to stop because it is affecting our tourism. This is a fragile industry, and the public should stop taking the industry for granted. Just as TripAdvisor has us up, they can bring us down," said Guerrero.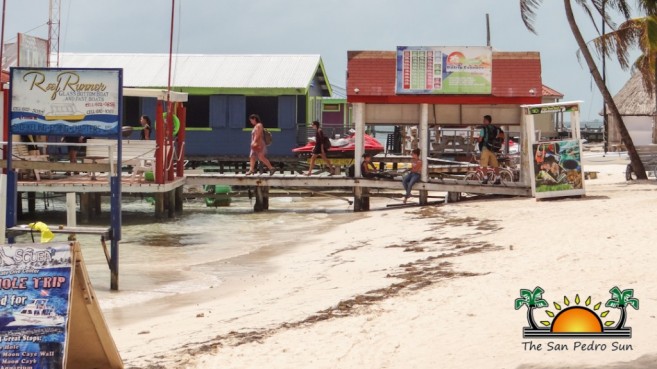 In order to combat these issues, Mayor Guerrero relies on the effort of the entire public. He wants the population to acknowledge that when San Pedro welcomes another visitor to the island, it is a privilege, and not a right. He believes that the industry may become unstable if positive changes are not made. "Tourism does matter, whether you are involved directly in the industry or not," said Mayor Guerrero. The community should be patrons for promoting Belize positively instead of driving people away, and it can be achieved if individuals develop better habits. Sometimes people are resistant to changes and they like to point fingers to higher authorities. Some might question what the Mayor is doing to help retain the tourism product. Mayor Guerrero indicated that one of his priorities has been to better accommodate tourists by making various changes, like changing the rules of carnival, moving the vendors from the Central Park, and regulating truck deliveries to reduce traffic.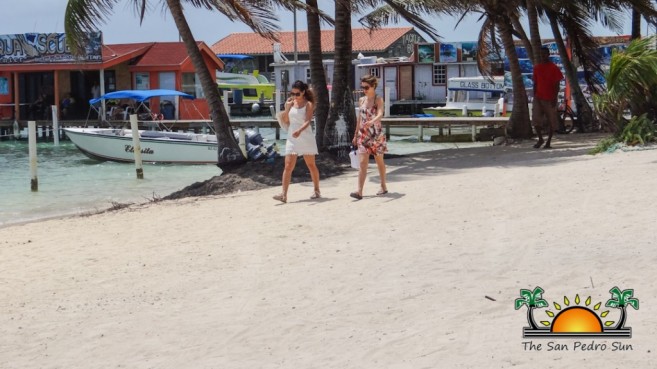 Education is Key
The Mayor, along with the San Pedro Town Council (SPTC) cannot act alone. In the coming weeks, the SPTC will be active in reaching out to all schools, all non-governmental organizations, the business community, stakeholders, and media houses, as a part of his initiative to create awareness of the community's impact on tourism. "If we lose tourism, we are done. If we believe in the future, we have to act now," said Mayor Guerrero. He will be meeting with school principals every month to discuss issues relating to youth, and is encouraging teachers to educate students on how to appreciate tourism. He also hopes to spread awareness on how to keep San Pedro trash-free. He will start informing pier-owners to clean under their docks, and divers to bring trash from the reef to be properly disposed of.

Transportation will cease to be an issue
Since San Pedro is a child-friendly municipality, the Mayor will be seeking to enforce new truck delivery regulations into legislation. Children, adults, and tourists will benefit from this law since they will not encounter heavy-duty trucks that may pose as a safety hazard. When it comes to taxi drivers, a meeting with the Taxi Association's in San Pedro is set so the Mayor can implement new regulations. He mentioned that a past incident where a taxi man charged an American $125 US to go to a resort five miles from town has him displeased. All taxi drivers will have to be properly attired with identification badges, be held accountable for their actions, and be taught to treat tourists fairly. Another one of his latest proposals will be to completely close off Barrier Reef Drive so pedestrians can walk freely. Tourism is everybody's business, and our visitors should be able to walk without fear of fast-moving vehicles.
At the moment, figures don't show that tourism is declining tremendously, however, that does not mean San Pedro can't be ahead in preserving the industry. With the commitment of the public, good changes will enhance the industry product and generate more revenue for the economy. As such, everyone is urged to think before throwing trash on the ground, driving recklessly, causing commotion, or attempting to commit crimes. Remember, tourists are contributing to the sustainability of the island. "I believe that we will have positive results if everyone does their part. We must be more mindful of our visitors. This will ultimately prolong tourism and keep our people employed," said Mayor Guerrero.
Follow The San Pedro Sun News on Twitter, become a fan on Facebook. Stay updated via RSS