Is traffic driving away tourists?
Monday, March 21st, 2016
The natural beauty of Belize attracts thousands of tourists to Ambergris Caye annually. Their experiences led to choosing Ambergris Caye as a top vacation destination. For San Pedro, tourism is the largest, fastest growing industry, and contributes significantly to Belize's economy. In 2013 and 2014, Ambergris Caye was consecutively selected as the number one island destination by TripAdvisor. However, in 2015, ratings dropped drastically, leading many to believe that the complaints about traffic and an increase in local crime has led to the island's drop from the celebrated list.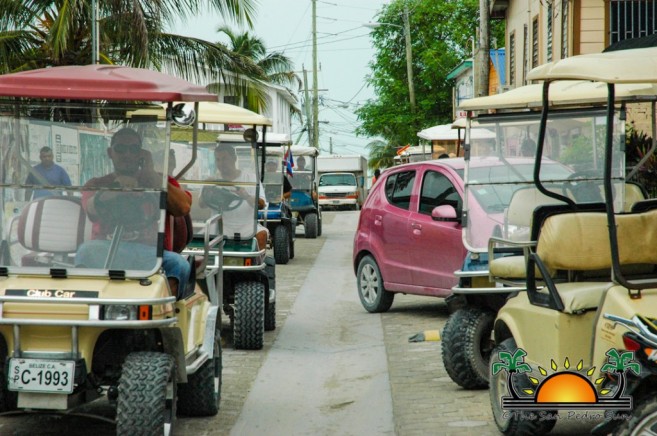 Over the past several months, The San Pedro Sun has accumulated numerous 'letters to the editor' regarding the traffic situation on the island. With so many unsatisfied tourists expressing their feelings and concerns, the tourism industry in San Pedro might be at risk if improvements are not made.
Many of the letters reflect the same issue: visitors spend a lot of money to travel to Ambergris Caye, but their experience has been dampened by many factors, including terrible traffic conditions. The San Pedro Sun met with San Pedro Town Council Mayor Daniel Guerrero to address these concerns, and hear the status of town council's plans to improve the situation.
"We are very concerned when it comes to tourism," said Guerrero. "Tourism is truly our bread and butter. It is increasing, but as it increases, the complaints increase. The more people, the more complaints. It is a living process. We just have to polish here and there until we finally get it fine-tuned," he said.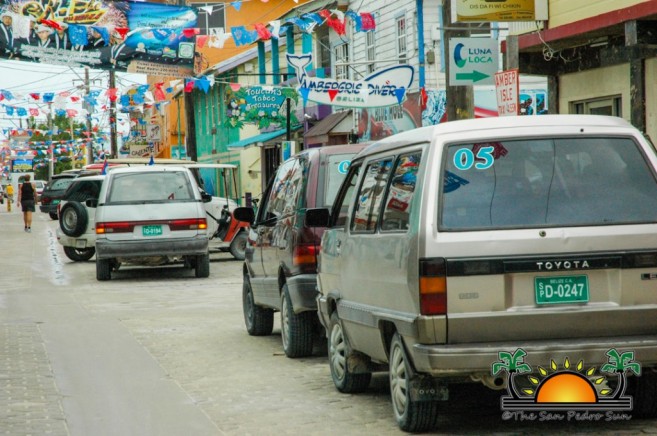 Many of the complaints revolve around the seemingly overwhelming amount of traffic. Simple tasks as driving golf-carts, parking and walking across the streets becomes a hassle. Reckless drivers, speedy taxis and exhaust take away from what was once a charming town, and visitors are expressing their concern.
"We want to alleviate some of the congestion. Parking is an issue but it is due to the lack of planning of the town. I'm working on opening the street behind the field by SP Jet Express. At the end of the day, that is what the people are asking for, because the current traffic flow is hectic and bumper to bumper. It takes 20 minutes to go the bank," said Guerrero, acknowledging that traffic is indeed at an all-time high. "The streets are being painted at the moment and we are putting new signs before Easter…We are working on it."
As to the larger vehicles and their impact on daily commutes, the Mayor along with the SPTC will be enforcing a new system on Monday, April 4th. "We will be instilling a plan for delivery trucks. Companies like: Bowen & Bowen, Butane gas, the lumberyard, Caribbean Depot and Krystal Shipping have to start delivering at 2am until 7am. Children need to get to school safely. We want people to get used to it and after a two-week trail, we will work with our attorneys to make it into legislation," explained Mayor Guerrero.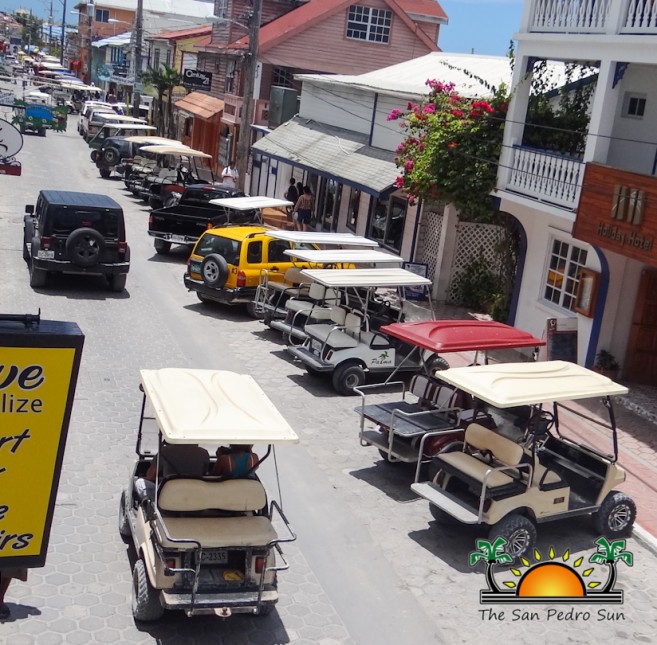 As a part of their development plan, the town council has been putting in infrastructure north of the Sir Barry Bowen Bridge and are now working in the south areas as well. The Mayor acknowledged that many projects within their master plan will begin soon, including the opening of a new concrete bridge, and computerizing a toll-bridge.
The town council does take people's suggestions into account and has developed ideas to help improve the conditions in San Pedro. However, due to lack of sufficient funding, the town council can only do one project at a time. "Everything costs money. This town generates money, but we try to help as much as we can. We have to work with what we have. I think San Pedro as a destination island has done really good and with all the infrastructure going in place, it can only get better," ended Guerrero.
The SPTC also reminds residents and visitors that the new parking lot across from the Honorable Louis Sylvester Sports Complex is available for long-term parking.
Follow The San Pedro Sun News on Twitter, become a fan on Facebook. Stay updated via RSS