BTB reports another increase in Quarterly Tourist Arrivals
Thursday, April 21st, 2016
Over the decades Belize has seen a steady increase in tourism numbers. In a quarterly report issued by the Belize Tourism Board (BTB) on April 14th, it was noted that the number of overnight visitors to the country saw a significant increase during the January-March 2016 quarter.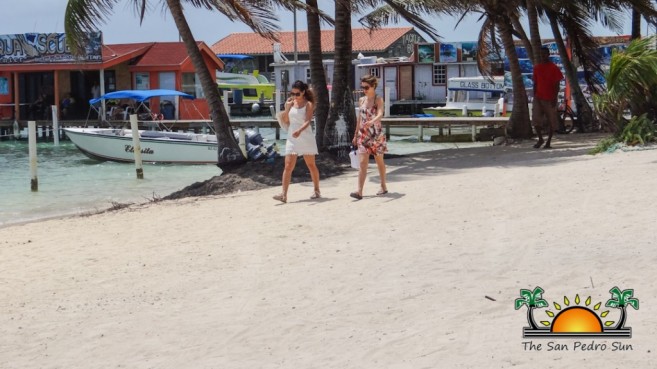 According to the BTB, the first three months of the year showed impressive numbers, particularly in January and February. An increase of 24% and 18.4% were respectively recorded over the same period last year. The month of March recorded the lowest activity, with an increase of only 10% over the same time last year. But despite the low record, March was historic in recording over 40,000 visitors. TripAdvisor recently named Ambergris Caye and San Ignacio Town in the Cayo District as top destinations, adding to Belize's marketability.
Noriko Gamero, Marketing and PR Manager in the BTB considered the increase a historic event in Belize's tourism industry. "The first two months of any given year has never exceeded 75,000 passengers collectively, but this year it did," said Gamero. "We've seen ten consecutive months of increase in our numbers."
Gamero indicated that as the marketing arm of the tourism industry, they have been applying major changes to their strategies this year. "We are looking at the numbers and trying to be more strategic and one way to do that is to have partnerships with other travel entities, such as international airlines," she said.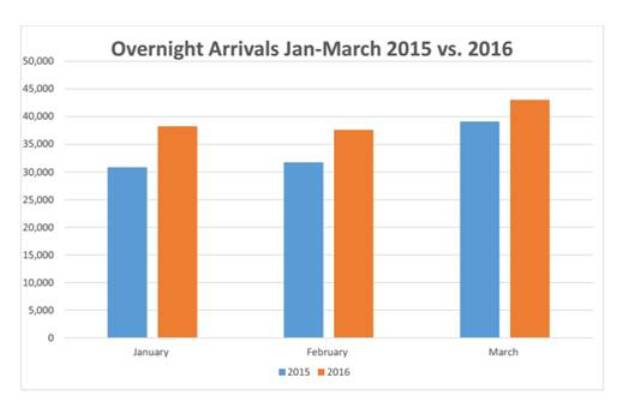 However, while the overnight numbers are remarkable, there has been an initial decrease in cruise arrivals. In January alone, there was a drop of 19.5% compared to 2015. But Gamero indicated that despite a slow start, the country will meet the 1 million cruise visitors' threshold. "January was a slow month with few port calls, but February and March saw an increase with 3.7% and 4.1% over 2015," said Gamero. "We know that we are projecting a significant number by the end of the year, and we are confident about that as we are very hopeful for this industry as well.
Many hoteliers across Ambergris Caye confirmed the good news to The San Pedro Sun. The few resorts The Sun contacted remarked on good occupancy with noticeable increases in sales. Those surveyed indicated that they expect the busy season to continue in the upcoming months.
As the BTB continues to stretch its marketing arms, it has projected that the tourism industry in Belize will eventually evolve into a global industry. The BTB is looking beyond North America, seeking other markets around the world, especially Europe, the Caribbean, Central and South America.
It is hoped that with the proper investment and marketing, Belize will no longer see a slow season in the upcoming years.
Follow The San Pedro Sun News on Twitter, become a fan on Facebook. Stay updated via RSS