BTB sponsors World Responsible Tourism Awards
Thursday, May 12th, 2016
In an effort to promote sustainable tourism, The Belize Tourism Board (BTB) has opted to sponsor the 2016 World Responsible Tourism Awards (WRTA). Belize has been a recipient of WRTA in the past and hopes that by sponsoring the event it will stimulate the industry even further. Aiming to celebrate the most inspiring and enduring responsible tourism experiences in the world, WRTA show cases what can be achieved by a sustainable approach to tourism.


"Responsible tourism is more than just a few gestures here and there, it's about a way of life, and it's something that is ingrained in Belize's mentality; our tourism development strategy goes hand in hand with sustainability; and if we believe all destinations should consider this approach. Along with protecting the wildlife and natural resources, a key element of this strategy is ensuring that tourism truly benefits the local people and keeping Belize chain-free has greatly contributed to this, encouraging local enterprise and businesses to cater for tourists," explained BTB's Director of Marketing and Industry Relations, Karen Pike. "Belize aims to be a world leader in sustainable and responsible tourism. We understand that the beautiful and fragile natural and cultural heritage must be protected if we want to be able to enjoy it in years to come. We have developed a National Sustainable Tourism Master Plan that stipulates how to strategically grow tourism in a sustainable manner. This is why this sponsorship with responsible tourism is one step forward in that direction. We are proud to work with businesses and organisations worldwide who are the driving force for the future of tourism," said Pike.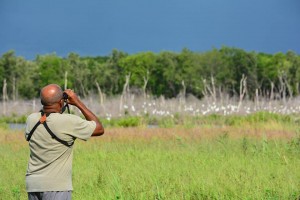 In the past, Belize has won two awards. In 2011 'Peninsula Citizens for Sustainable Development' was awarded 'Best in a Marine Environment' for their work in the Placencia Peninsula in regards to planned cruise tourism. The other award was received in 2013 by Reef CI who won 'Best for Responsible Wildlife Experiences" for their work on reducing the number of lion fish in the Belize Barrier Reef.
"By sponsoring the World Responsible Tourism Awards this year, the Belize Tourism Board is sending a clear signal that they are fully committed to driving the development of responsible tourism both in Belize and in the wider world. We are delighted to be working with them," said Justin Francis, Chief Executive Officer of Awards organisers Responsible Travel.
The 2016 WRTA categories include: Best accommodation for responsible employment, Best contribution to wildlife conservation – sponsored by Florida Keys and Key West Tourist Development Council, Best innovation by a tour operator – sponsored by Exodus Travels, Best for poverty reduction and inclusion – sponsored by the Tobago House of Assembly, and Best responsible tourism campaign. "The organisations, initiatives and businesses we uncover each year have the power to shape the future of tourism, to be catalysts for change in an industry which will have a huge impact on global climate and development," said Francis
The award ceremony is scheduled to take place on Tuesday, November 8th in London, England.
Follow The San Pedro Sun News on Twitter, become a fan on Facebook. Stay updated via RSS