Human Rights Seminar held in San Pedro Town
Thursday, July 21st, 2016
For the first time ever, a seminar on human rights was held in San Pedro Town on Friday, July 8th and Saturday July 9th at the Lions Den. The event was spearheaded by the Human Rights Commission of Belize (HRCB), and addressed many aspects pertaining to human rights, its functions as an organization, and informing attendees on their rights and where to seek assistance when these are violated.
Although there was a low turnout, key members of the community from organizations such as the San Pedro Lions Club, Projects Abroad and the San Pedro Town Council attended the seminar. It is expected that members of these entities will spread the message to their relevant associates.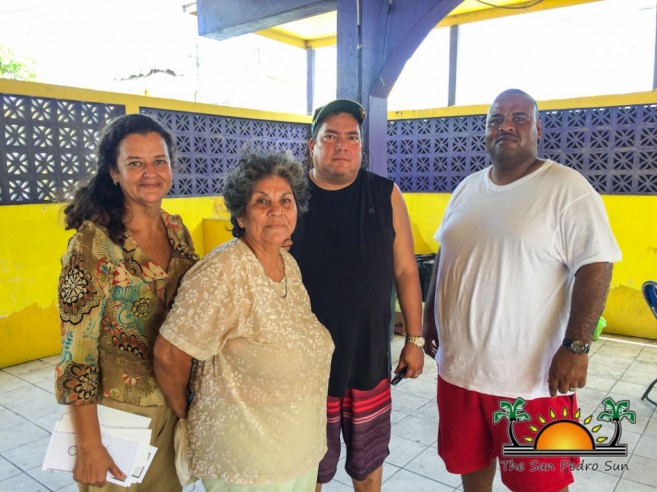 Key presenter at the event was Chairman of the HRCB, Attorney Leo Bradley Jr, who said that the main goal is to promote awareness about human rights. "I would describe Human Rights in the simplest form. Treat people the way you want to be treated," said Bradley. "Our organization has found itself by training in areas where persons must come in contact with the public and this includes the police, guards at the Central Prison and health workers at hospitals."
Bradley explained that the HRCB provides training on human rights to new police recruits every time there is a pass out. The same service is given to new prison guards at the central prison. "This is a way to have our law enforcers think in a human rights manner; respecting others and abstaining from using excessive force when they are dealing with people," said Bradley.
Some of the concerns raised during the seminar was the relationship between the police and residents on the island. There were complaints about rights being violated and how that relationship has deteriorated. As a result, the HRCB is looking at the possibility of having a closer relationship with the police department in San Pedro and address those issues. According to Bradley, if there is the need to provide them with some sort of training in this field, the organization is ready to do so.
Besides providing training to public officers, the HRCB also provided information sessions to educational institutions. In fact, Human Rights once was a subject in the tertiary level institutions. Thus, the HRCB plans to visit the San Pedro Junior College next time they are in town to recommend the need to add the subject in their curriculum.
In addition, an office has been established in San Pedro to address any situations pertaining human rights. Located at #16 Barrier Reef Drive upstairs of Manelly's Ice Cream Shop, the office is manned by San Pedro resident Adelle Paz. Paz claims to have experience in Human Services, and is ready to deal with any matters affecting the general public when it comes to their rights, especially legal issues. "Many people do not report their cases because when it comes to legal aid, they cannot afford it," said Paz. "That is one function of the office, to assist people by referring them to organizations or attorneys which will not abuse with their prices. In certain cases, we might engage these legal entities to provide community services when addressing any legal issue concerning the violation of human rights." Paz encourages anyone who has concerns about their rights to visit her office.
Organizers are planning to have another informational session in the near future. They believe that many people don't know their rights and thus, can become victims of many injustices. These unfortunate situations can easily be avoided if everyone is aware of their rights. "This is a giant step on the island in the advocacy of people's rights. We have an obligation to educate every person on their rights as citizens," said Paz.
The HRCB is an independent, non-profit, non-partisan, humanitarian, non- governmental organization for the promotion and defence of human rights. It is politically impartial to both the Government and the Opposition. According to the HRCB, the organization was founded in 1987 and since then, it has been striving to improve the quality of life through continuous education and changes in public policies in order to create a culture of human rights in Belize.
Follow The San Pedro Sun News on Twitter, become a fan on Facebook. Stay updated via RSS