Belize hosts SICA Human Development meeting
Saturday, October 11th, 2014
Belize hosted a three-day technical and ministerial meeting of the Ministries of Human Development and Social Transformation of Central America on Ambergris Caye. The event is part of the Council of Social Integration (CIS) which is part of the Central America Integrative System (SICA). While the technical meeting started on October 6th, Belize's Minister of State in the Ministry of Human Development, Social Transformation and Poverty Alleviation Mark King officially declared the event opened on October 7th.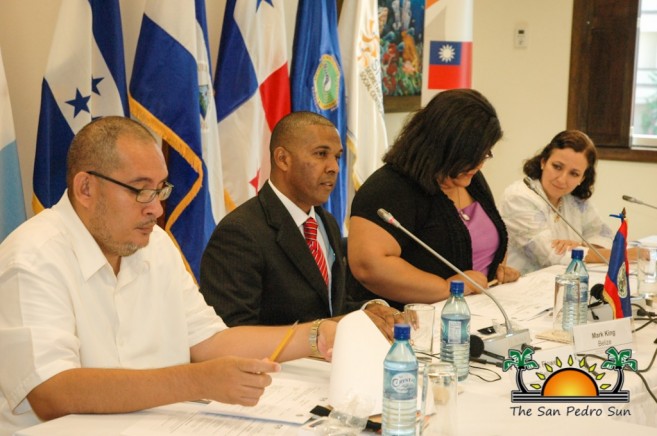 During the 62nd edition of the CIS, a proposed project profile for 2014-2016 was discussed, entitled "Social Inclusion and Human Rights in Central America and Dominican Republic." In addressing the technical and ministerial teams, King said that there is the need for better cooperation for there to be more positive benefit from the organization. "The focus of cooperation amongst nations has been on political, economical and trade concerns. Although the underlining reasons for cooperation or integration has always been for the advancement of its citizens of the nations, in many ways, human beings are never the real focus. The emphasis is usually on the movement and exchange of goods and services…. The beauty of social transformation is that it places emphasis directly on human beings – our citizen's concern and welfare comes into sharp focus."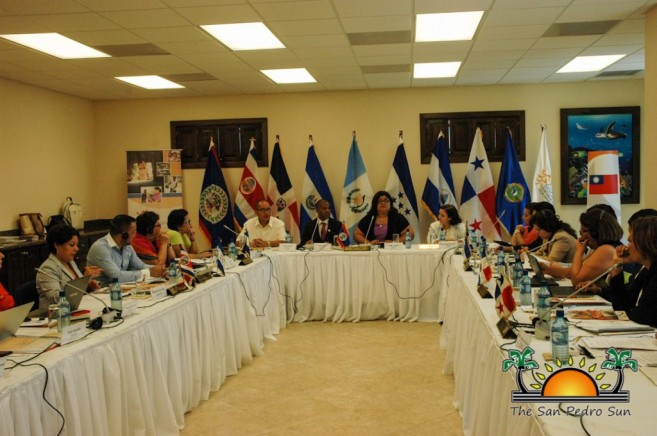 According to King, CIS must continue to place the concerns and welfare of the people in the forefront of SICA initiatives. He said that the 62nd meeting will allow the technical and ministerial teams to build on CIS's good track record but the social issues must remain the center of discussion "The reality of our political processes and the constant juggling of competing priorities have worked against us… I hope the good level of communication can mean that we have crossed those hurdles," added King.
CIS General Secretary Ana Hazel Escrich took the opportunity to welcome the participants, encouraging them to sharing ideas. She said that since 1995 when CIS was formed, the nations of the region have seen positive change.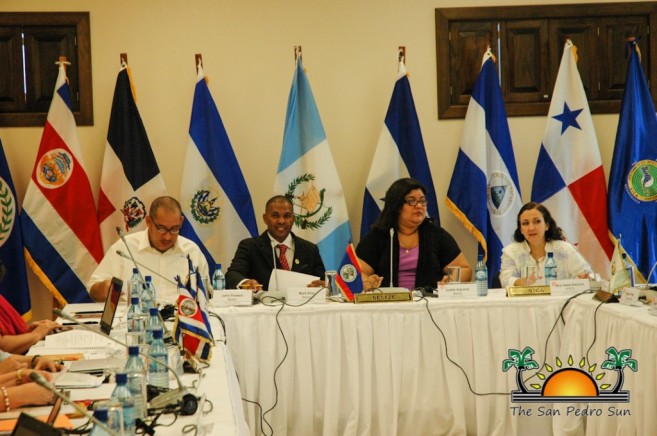 Present at the meeting were Juan Francisco Melendez – the Technical Secretariat of the Presidency of the Republic of El Salvador, Pac Lord Byron – the Ministry of Social Development of the Republic of Guatemala, Selvin Barralaga – the Ministry of Development and Social Inclusion of the Republic of Honduras, Marcia Clara Paez – the Ministry of Family, Children of the Republic of Nicaragua, Yanis Batista – the Ministry of Social Development of the Republic of Panama and William Andiel Galván – the Technical Directorate of Social Policy Coordination of the Dominican Republic. SICA officials included Escrich, Quiteño Yanira Jimenez – Director of Operational Management Councils, Aida Arguello – Director of Research and Social Policy, Roxana Romero – Director of Administration and Finance and Melissa Hernandez Ayala – Technical Assistant.
Belize was represented at the technical meeting by representatives of the President Pro Tempore of Belize, Judith Alpuche – Chief Executive Officer in the Ministry of Human Development and Social Transformation and John Flowers – technical coordinator with the CIS.
Follow The San Pedro Sun News on Twitter, become a fan on Facebook. Stay updated via RSS