Blackadore Caye's second consultation sparks heated debate
Friday, August 26th, 2016
Blackadore Caye Development Group held its first consultation in January of this year, after which they worked on adjustments that they presented at another public consultation on Wednesday, August 24th at the San Pedro High School's Angel Nunez Auditorium. The impressive turnout was comprised of students, hoteliers, government officials, tour guides, tour operators, fishermen, business owners, different media houses, community members, and various stakeholders.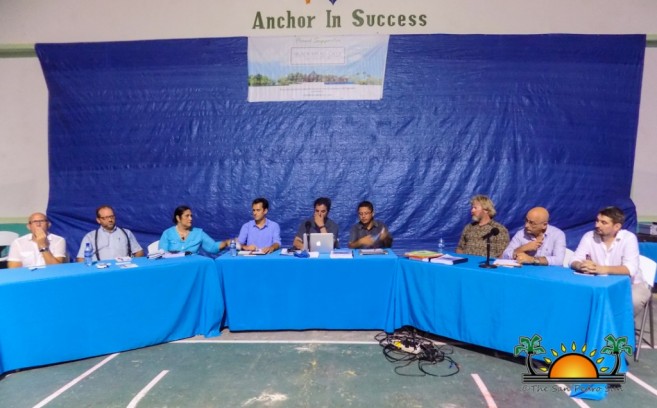 The objective of the consultation was to get information from both the project proponents and the general public. It was also a means of explaining the revised edition of their Environment Impact Assessment (EIA), and what changes were made. The presentation was carried out by Social Specialist Dionne Chamberlain, Lead Biologist Juan Rovalo, Project Executive Demos Pragastis, and Lead Engineer Mark Buehrer.

What is the EIA?
The Environmental Protection Act, 2000 Section 20 – (1) states that it requires any project or activity which may have significant impact on the environment may be required to carry out an EIA, and following the rules as set out in the EIA regulations.
According to the presentation from the Department of Environment, an EIA is effective in being a planning tool for promoting environmentally sound development practices; examining both the adverse and beneficial environmental consequences of a project design; and ensuring the development measures address the environmental consequences during the project's development.
Prior to the commencement of any project, the developer has to apply to the Department of Environment (DOE) to determine if an EIA is required. The Blackadore group originally submitted their EIA in December 2015, and re-submitted their revised version on July 29, 2016.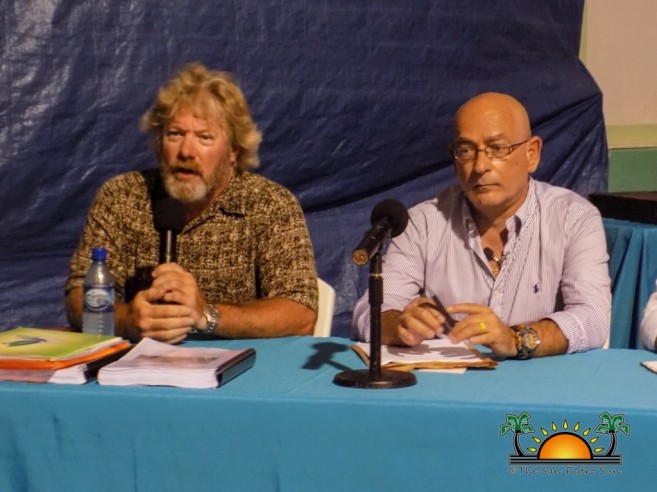 When an EIA is required, a Terms of Reference (TOR) is developed. TOR identifies major environmental issues that may be affected during the development of the project. Some of the impacts include: water resources, flora and fauna, generation of solid/hazardous/sewage waste, energy generation, and transportation. Blackadore inspected each category and assures the public that the environment will not be severely impacted.
Benefits of Blackadore Caye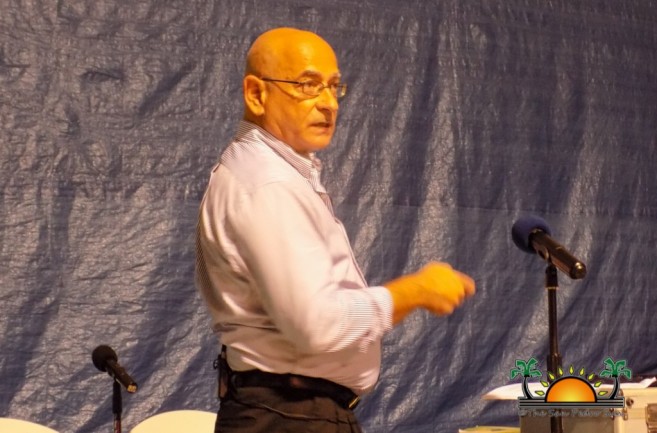 The Blackadore group asserts that the project has many positive impacts both globally, and locally. The group hopes that their environmental concept is brought to life and can be delivered worldwide. Over the span of 20 years, the group will be investing $400 million dollars to provide a series of construction, managerial, and technical jobs. On a local level, it means: bringing in a new revenue and economy stream for the country, providing stable employment, training and certifying employees, a new quality of tourists, investors, and philanthropists, exposure to Belize for using green technology, and growth in tourism.
What new changes have been made?
Based on feedback from the last consultation, Blackadore group incorporated suggestions from the people and tweaked the original EIA plan. The initial design used 4.425 acres of footprint and included: a welcome center, main lobby, multiple food and beverage outlets, arrival pier, operations, 30 overwater guest pavilions.

The revised conceptual design reduced their footprint by 33% to 2.96 acres. The island will now include 44 resort hotel and guest pavilions, 36 villas and 1 resident's club. Some of the Blackadore Resort amenities are an arrival jetty equipped with an education center, a main lodge, beach club, racquet club, and energy and water infrastructure.
Previous concerns were that Blackadore did not consult local experts that their design would affect livelihoods, and fishermen were concerned about over-the-water structures' effect on their flat-fishing grounds. After taking the concerns into consideration, several local experts were included in the EIA preparation team, the outrigger was removed, and Blackadore hopes to improve the biodiversity of marine life. Belizeans will also have access to all public areas.
Q&A session: The most heated part of the consultation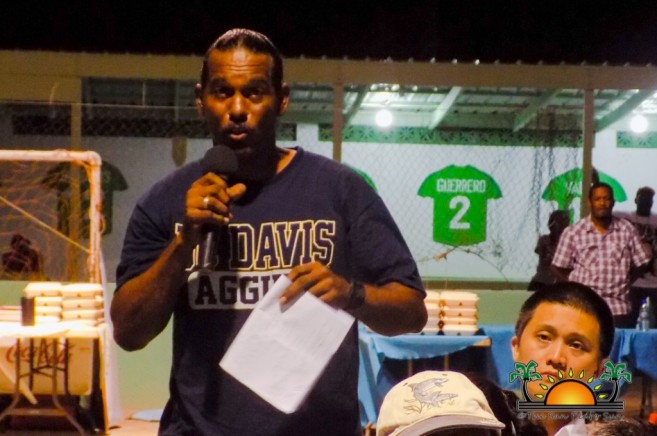 After the presentation, attendants had the opportunity to express their concerns, give advice, share local knowledge, comment, and make deliberations in front of a panel of nine Blackadore Caye experts. A few members of the Tour Guide Association, some local fishermen, and business owners voiced their disapproval with the project. Not only were they displeased with the presentation, but they stated that the adjustments were minimal, and therefore, unsettling.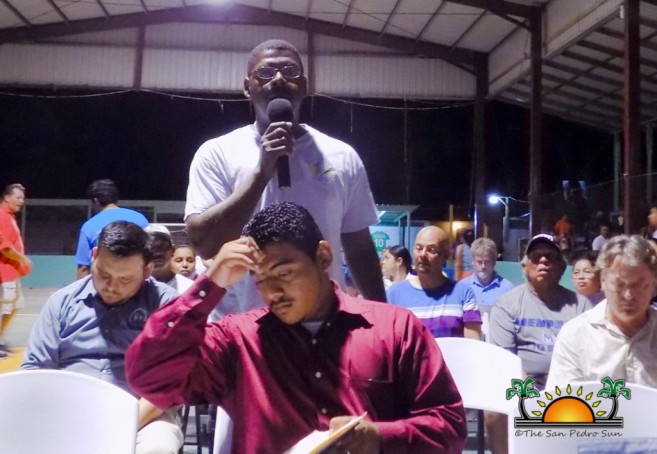 Commenters pointed out that Blackadore did not have marine biologists for consultation; that they would dredge the reserve and build over-the-water structures, thus affecting the fly-fishing industry. In response, the panel did their best to tackle the questions/comments with evidence supported in their EIA.
Government's Point of View
During the peak of the Q&A session, Area Representative and Minister of Tourism, Culture and Civil Aviation, Honorable Manuel Heredia Jr. explained the concept plan, and stated how sustainable development is beneficial for the country. "We cannot stop development because stopping it is like committing suicide. I agree that there has to be a balanced development, and that is exactly what the Ministry of Tourism has done. We have created our first ever tourism master plan that will guide development," said Minister Heredia. He continued to mention his support of the Blackadore Caye Development Group. "This is one project that has exceeded any other EIA that has been done in this country."

After some heated discussions, Mayor Daniel Guerrero addressed the gathered crowd. He encouraged the public to look at the bigger picture, and to look at the positives. "We need sustainable development and that's what we are going for. Blackadore is opening the doors and our eyes. We need to appreciate and learn at their expense. This is something big, internationally, and we need to be careful. We have to look the entire populace of Belize—our brothers and sisters. We cannot just continue saying "no" every time…Who will buy an island and not invest? We have to welcome investment in this country. We have an opportunity here that we need to take advantage of," said Mayor Guerrero.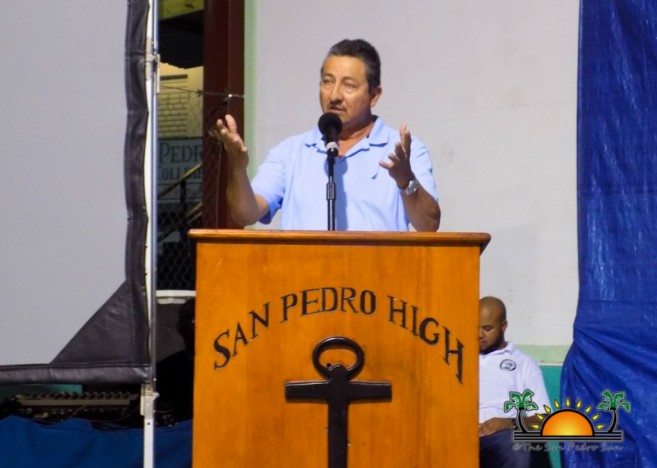 The final decision will be made on Wednesday, August 31st, and the revised EIA could be reviewed at: http://www.doe.gov.bz/index.php/eias. If you have any questions, suggestions, or comments, you may contact Dionne Chamberlin at 608-3440 or send an email to: [email protected].
Follow The San Pedro Sun News on Twitter, become a fan on Facebook. Stay updated via RSS