Miss San Pedro High delivers on palapa project
Wednesday, September 21st, 2016
Miss San Pedro High School (SPHS) 2016-2017, Faith Noel, has been tackling an array of projects since her reign. Noel is definitely inclined to make a difference at San Pedro High School, and with the support of her mother, Tammy Lemus, she is determined to check each of her designated tasks off from her agenda.
So far, she has donated 87 school bags that were equipped with school supplies to both victims of the June 27th fire and Hurricane Earl, as well as to less fortunate students of SPHS. In an attempt assist her fellow classmates, she had indicated her plans to secure five palapas to better accommodate the student body during lunch.
SPHS' campus only has three palapas, and the limited space means students either eat their lunch on benches, the bleachers of the Angel Nuñez Auditorium, or even inside their classrooms. Since then, Noel has been gathering donations to assist with the building project.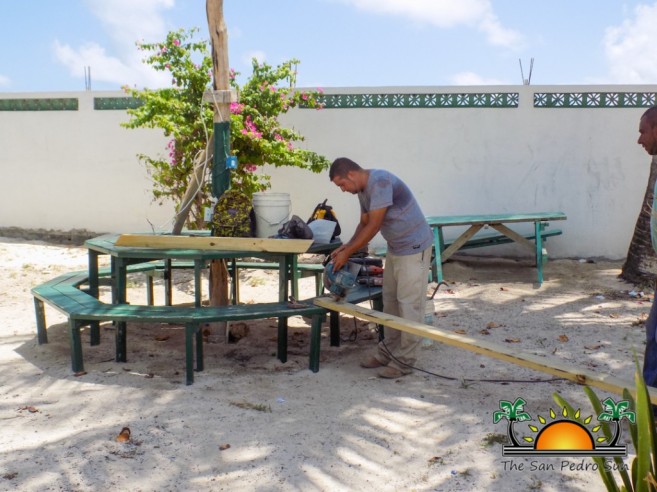 ith help from her sponsors, Noel was able to complete two double palapas, and a single palapa.
Noel's donations could not have been possible without the help of: Daniel Hartin from Sandy Point Real Estate, Tammy Lemus, Blue Water Grill (Kelly & Mukul Kanabar), The Phoenix, Red Ginger, Gladys Alamilla, Mr. Dean from Caye Bank, Linda Stevens, Brooklyn Bagel Shop, Joe and Vinny Summa, Sabrina and Dusty Bergeron and Glenn and Lisa Kantor.
Noel is currently in the midst of launching her flyer campaign that focuses on the negative effects of social media, bullying, sexting, and underage drinking. "I am doing this to raise awareness that social media can impact our future. Teenagers like to experiment at an early age, and this will show them that what we do today could affect them tomorrow," said Noel.
She is also working alongside Miss San Pedro 2016-2017 Marisha Thompson and Miss Teen Earth Vivian Noralez to help build a women's shelter in San Pedro. Noel stated that she is focusing on the youth aspect of the women's shelter. "Often times, children see abuse happening at home and it's the norm for them. It's not just about the physical abuse, it can be mental abuse, or not feeding your family by withholding child support. If we could let children know at a younger age that this is not acceptable, then they will be able to know to stand up for what's wrong," said Noel.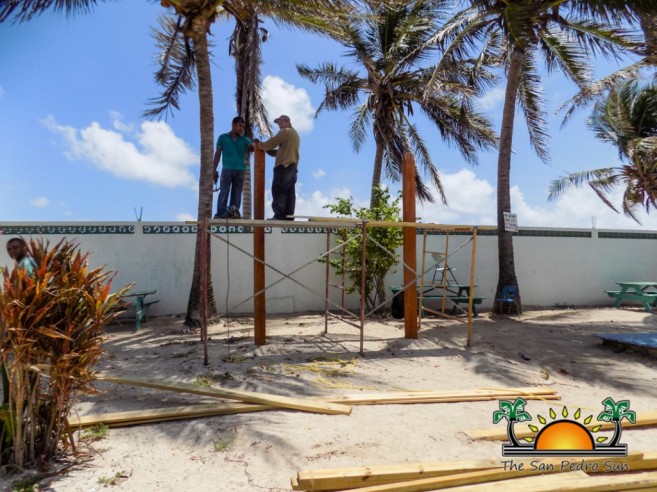 In Noel's other endeavors, she has planned to start community service projects that will clean up the excessive amount of trash around San Pedro Town. Her mission is to keep La Isla Bonita as clean as possible, and encourage the younger generations to practice good habits when disposing trash. "San Pedro completely depends on tourism. It's doesn't even matter what you do for a living here, you could work at the bank, be a teacher, or even a dishwasher. The fact is that everybody depends on tourism and everyone, including tourists, hate garbage," said Noel.
Noel mentioned that she will continue to promote awareness on matters that are of relevance to SPHS and Ambergris Caye.
Follow The San Pedro Sun News on Twitter, become a fan on Facebook. Stay updated via RSS