Wassup Expo to provide students with unlimited options
Sunday, September 25th, 2016
"Wassup" Expo is coming to San Pedro Town on Thursday, October 13th at San Pedro High School's Angel Nuñez Auditorium. The expo is spearheaded by the Rotary Club of Ambergris Caye and Keller Williams Realtor, Kate Corrigan, and is geared for both youth (13 to 25 year-olds), and other community members.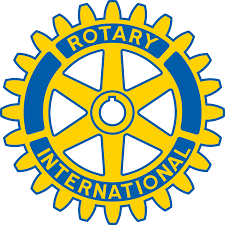 Between 3PM to 5PM, the expo will serve as the arena for all clubs, fitness centers, community organizations and charities to present opportunities available to young people.
According to Corrigan, students often do not participate in extra circular activities because they are unaware they exist. "Once students' schedules are established and they are settled in the routine of homework and school life, they could become acquainted on what San Pedro has to offer and become more involved. It's literally telling San Pedro "Wassup". It's very important to keep our youth busy with good things to do, and groups to be involved with," said Corrigan.
Students, teachers and parents will be able to discover what is available, all in one convenient location, and any question they may have can be answered then and there. It is a win-win situation for both the youth and local clubs, charities and organizations.
For new clubs/organizations, Corrigan believes that is a perfect opportunity to build awareness, and recruit members. SPHS will also be fundraising at the expo, selling food and drinks. All profits and funds received go the Wassup costs, and SPHS's Club Funding.
So far, Corrigan has a lined up twenty organizations who are interested in presenting a booth. There are still available spots for the expo. The sign-up fee varies around $30 to $50, and will include one table with two chairs. The fee also includes entry into the Wassup calendar and directory.
If you wish to register your club/organization/charity, please contact Kate Corrigan at 632-4102 or email [email protected] for more information.
Follow The San Pedro Sun News on Twitter, become a fan on Facebook. Stay updated via RSS