Sagebrush fixes islanders bicycles
Wednesday, September 28th, 2016
Sagebrush Ministry provided free bicycle services for the island community on Saturday, September 24th. A team of 15 local volunteers spent their morning at the Sagebrush Belize Campus across from Paradise Theater, and fixed a total of 67 bicycles. Under a Bowen and Bowen tent, most repairs included replacing chains, tubes and tires, and tuning other parts.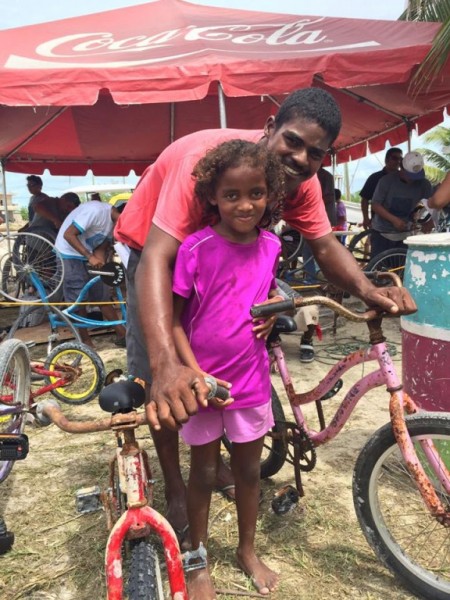 According to Todd Crampton, Coordinator of Pit Stop Ministry, it was their pleasure to fix the bikes. "Bikes here corrode easily, and we decided that bike owners would benefit more from the cause. It's beautiful to see that almost everybody here works, and sometimes you see people riding long distances. You even see mothers with their children on their bikes, and we need to keep those bikes going in good condition," said Crampton.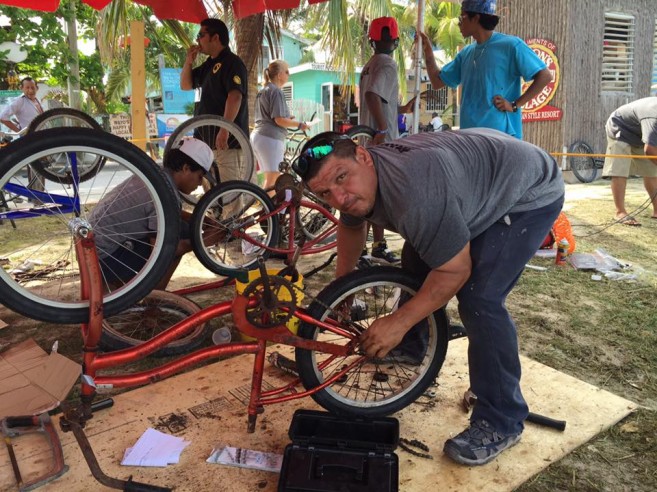 Crampton stated that other means of transportation are not excluded. Sagebrush is looking to offer services to fix golf-carts and motorbikes as well. Through donations and sponsorships the group obtained between $6-7,000 in necessary parts and equipment, and they are optimistic that Sagebrush will be able to expand the Pit Stop program in the future.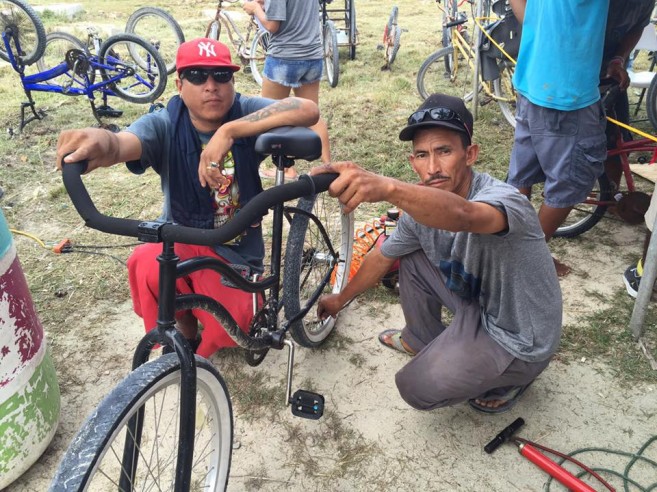 Sagebrush Pastor Rafael Torres, stated that Sagebrush was influenced by Pit Stop Ministry, a ministry that voluntarily repairs vehicles in Albuquerque, New Mexico, United Sates. He also acknowledged Dave Reyes for starting Pit Stop. "Pit Stop is a ministry under Sagebrush Church, and as we grow, we hope to spearhead a prison ministry and an outreach here in Belize," said Torres.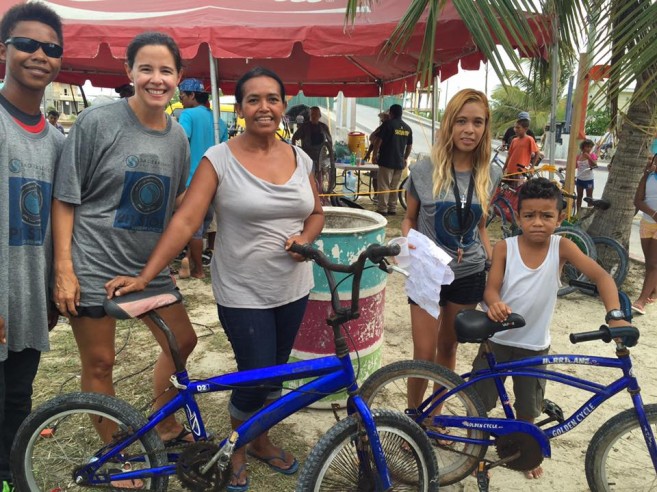 Torres mentioned that Sagebrush should have their official church and headquarters by the end of the year. As part of their mission to "Know Christ and Make Christ Known", Torres encourages the community to attend their services: Kids Planet (ages 1 to 12), Remix (ages 13 to 18), and Rise (ages 18 to 28) from 8:30AM or 10:30AM at the Paradise Theater. They also have men and women's groups, and classes for couples.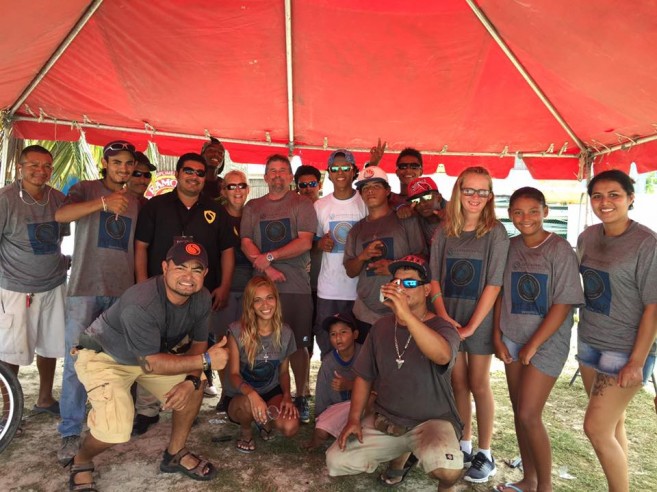 If you would like to make a monetary contribution to the ministry, you may call 631-7856.
Follow The San Pedro Sun News on Twitter, become a fan on Facebook. Stay updated via RSS