SHINE benefits from Starry Night Fundraiser
Tuesday, December 13th, 2016
In an effort to raise funds for various non-profit organizations under 'On Eagles Wings Ministries' (OEWM), Michelle Nuñez and Britney Travis organized their annual fundraiser on Friday, December 9th. Friday night's "Starry Night" event was hosted at the Hidden Treasure Restaurant, where over 75 guests attended to primarily contribute to the SHINE (Shaping Healthy Identities through Nurturing and Empowerment) youth program.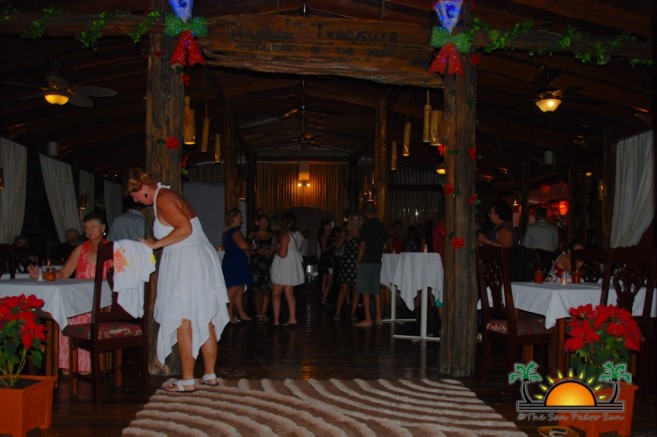 At 7PM, guests enjoyed socializing during cocktail hour with complimentary drinks. They were also greeted with live music and delicious hors d'oeuvres served by friendly Hidden Treasure waiters. To contribute to the fundraiser, guests could also purchase Holiday Cocktail Specialty Drinks.

SHINE was founded by Nuñez, with a curriculum that teaches girls topics of self-esteem/self-confidence, body image, sexual risk behavior, drugs and alcohol, decision making and communication skills, as well as setting future goals.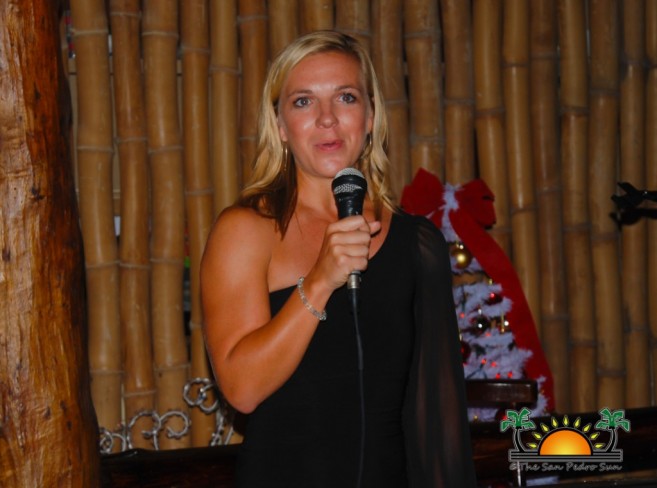 At 8:30PM, Director of OEWM, Travis gave a few remarks to the gathered crowd, thanking them for their attendance. "We have a lot of programs going on. There is a lot of need in this community, and we are really passionate in making a change here. To have people supporting our programs means a lot to us because SHINE is our main program. With your support, we are looking forward to SHINE, THRIVE, our Business Program, and Artisan program," said Travis.

Director of SHINE, Nuñez spoke next, and shared a story that entailed reasons she created SHINE. "Back in 2014, when I was crowned Miss San Pedro, SHINE started with just a group class. As we did a couple of activities, we started bonding. When they graduated, the girls cried, and that led me to create SHINE. That was when I realized that I needed to form this program because they changed my life. This is what I loved to do, and I wouldn't change it for anything. I thank Britney also because she's the battery that pushes me forward and I'm happy for what we've achieved so far," Nuñez.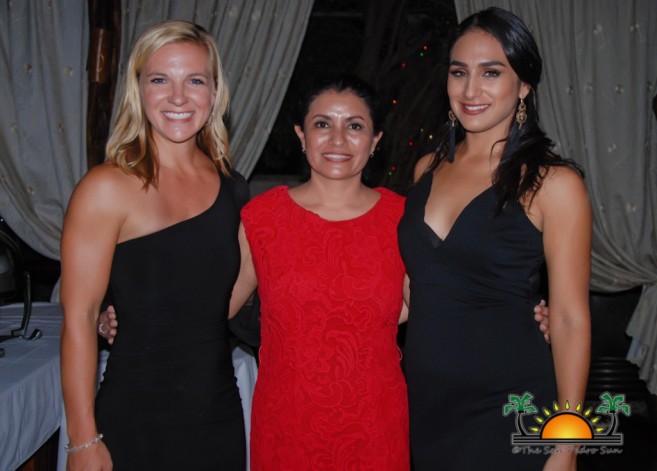 Nuñez further explained that although only three young girls are enrolled in this year's SHINE program, it allows her and Travis to develop a closer and one-on-one relationship with them. In addition, Nuñez stated that this was not only a fundraiser, but also a celebration. "Today, we are celebrating our fourth semester program. This year we have a smaller group, but I feel it is supposed to be that way. SHINE encourages girls to have self-worth by making them feel empowered. The connections and conversations we have are so strong. The girls are sweet, and it means a lot for us to show them that they are wonderful," said Nuñez.

Later in the night, a raffle was held. Prizes ranged from a 24-hour golf-cart rental to dinner at the Hidden Treasure, and Nuñez did the honors of picking the winners. As the organizers are set to continue with their outreach programs of mentoring children, envelopes were handed out to the gathering, asking them to become involved either spiritually, financially, or by volunteering. In January 2017, OEWM will be starting a Women's Business Program, which will teach women skills such as resume building, and computer and interview skills. This new program will work hand-in-hand with the Artisan Project, where women will be able to make jewelry and create other crafts.
The event was successful, and organizers would like to give special thanks to Elvia Munoz and her family, the staff at Hidden Treasure, all of the volunteers that helped at the fundraiser, raffle sponsors, and all of those who donated to the worthy cause.
Follow The San Pedro Sun News on Twitter, become a fan on Facebook. Stay updated via RSS