Second annual ACES Gala fundraiser held at Crazy Canucks
Thursday, February 2nd, 2017
On Saturday, January 28th, Ambergris Caye Elementary School (ACES) hosted its second annual gala fundraiser at Crazy Canucks. Organized by ACES' board of directors, the dinner gala included generous donations by local restaurants, live music by Daryl Kennedy, and lots of items up for auction and raffle. All proceeds collected go towards ACES costs of operation.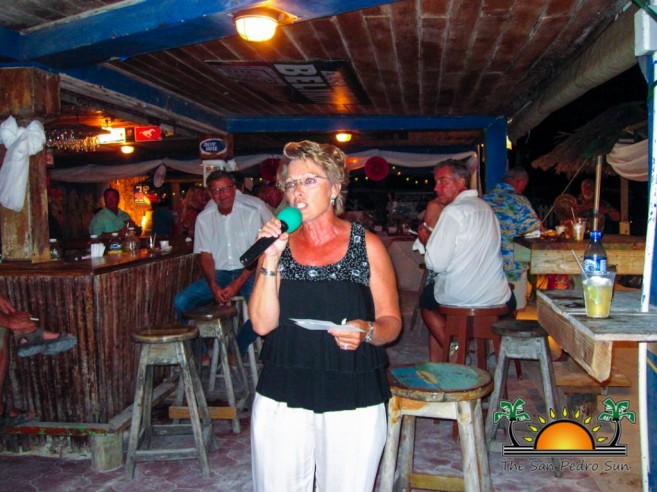 Established in 2010 under the current management group, ACES is a non-profit community school – not a private school – that offers quality education for 116 students, of which 10 have special needs. 2017 projects for ACES include hooking up to the community sewer system as well as a construction remodel for a two-story building.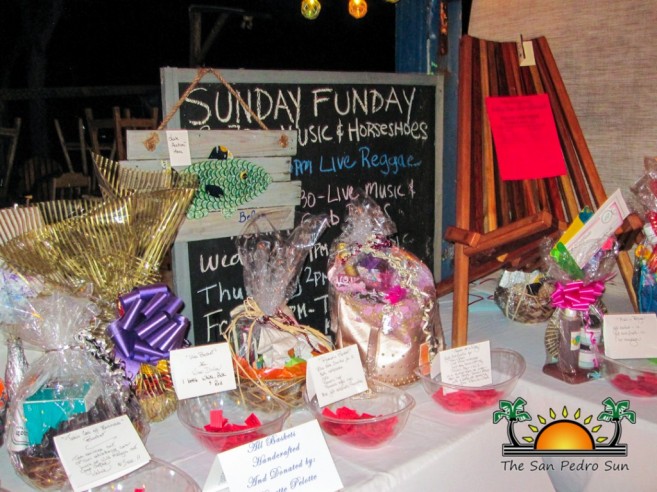 Guests at the event had the chance to buy tickets and drop them in to any of the 'fish bowls' representing fantastic prizes. There were packaged items such as "Queen for a Day" which included massages, fun tiaras, champagne, and even maid service, while the "Blame it on Buffet' basket came complete with a bottle of tequila, margarita glasses and a blender. Fish Bowl tickets sold at six for $5 and 12 for $10, and at such a deal, hundreds were sold! There were also incredible packages for both a silent and live auction, with artwork, dive and snorkel packages, fishing adventures, overnight stays and more.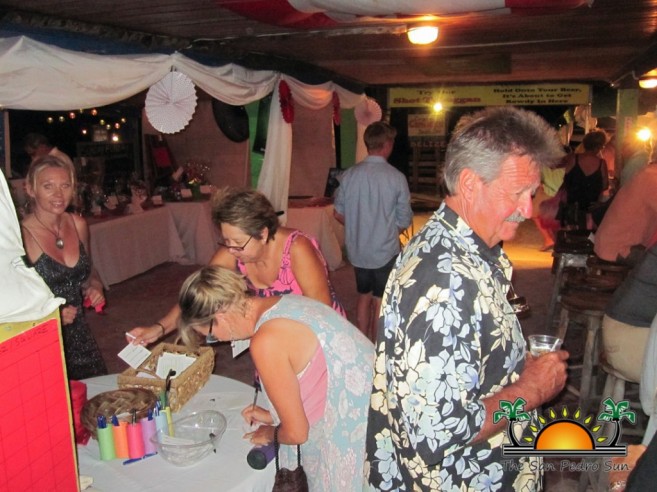 Thanks to the generosity of Caliente Restaurant, Caprice Bar & Grill, Pineapples Restaurant, Hidden Treasure, Estel's Dine by the Sea, Sabine's Corner, PepperOni's, Coconut Café and Paradice Cream, attendees enjoyed a hearty meal filled with a variety of specialties from each station. From snapper cakes topped with pineapple salsa, to wontons, bruschetta, barbecue ribs, boneless wings, ceviche, ice cream and cinnamon rolls, there was enough food for everyone, and even seconds for those who couldn't get enough. Everyone dug in heartily as Daryl serenaded the crowd.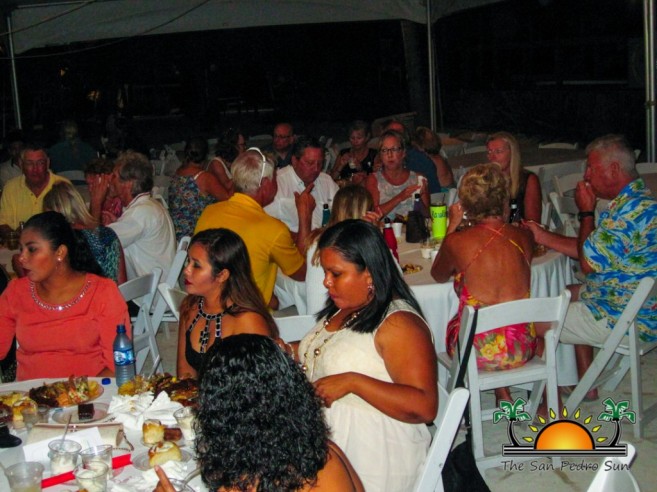 With appetites satiated, it was time for the highlight of the evening: the live auction! Taking his rightful position as the coolest auctioneer on the block, Rob Burrows of Crazy Canuck's got the buyers going. He cajoled the crowd into bidding high! Between the live bidding war and silent auctions, ACES was able to raise much-needed funds to begin their projects.
Organizers would like to thank everyone who attended and gave so generously to the cause. They particularly thank the event underwriters Belize Caye Investments, Atlantic Insurance and Mr. and Mrs. Ben Johnson. Table sponsors include John and Shannon Caparella, Mrs. Anne Fogey, Kurt and Karoline Huettl, Dan Laubach, Eric and Krista Mohr, Jerry Ritter and Joie Hubner, Marbuck's, Brian and Kay McCarron, Premier Divers and Rob and Beth Spica.
Follow The San Pedro Sun News on Twitter, become a fan on Facebook. Stay updated via RSS