"Differences—not Disabilities", says ACES
Friday, April 28th, 2017
As Autism Awareness Month comes to an end, Ambergris Caye Elementary School (ACES) pledges to continue raising awareness of all learning disabilities. Through the slogan, "Differences—not Disabilities", ACES students are learning various methods of how to accept all students, regardless of their individual differences.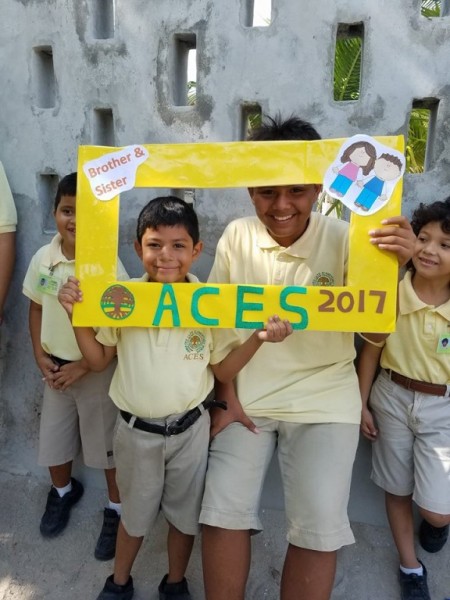 From an Autism Awareness poster contest, to a 'Sister Brother' mentoring program, ACES Principal Amanda Burgos says raising awareness of learning disabilities is important. "I always say we have different abilities and all students are to be given an opportunity to become successful. We not only raise awareness of a child's deficiency, but also promote people with the same characteristics that have become successful. This way, students/ parents accept not only cultural diversity, but diversity as a whole," she said.
ACES currently copes with common learning disabilities such as: Attention Deficit Disorder, Attention Deficit Hyperactivity Disorder, Autism, Asperger's Syndrome, Cerebral Palsy, and Dyslexia, as well as students with brain trauma, emotional distress, physical impairment, and processing/speech disorders.
There are parents who may speculate that their child has a learning disability, but are unsure of what steps to take. Burgos stated that doctors are the only ones that can properly diagnose a learning disability, but ACES helps to aid the process.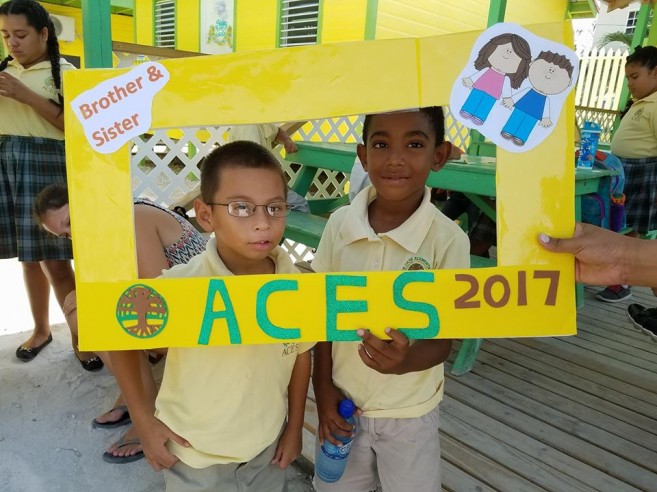 ACES application forms include a section where parents can indicate whether their child has a medical issue or any signs of speech or other learning disability. ACES' teachers then make observations to determine the child's weaknesses, while suggesting special accommodations and modifications inside the classroom. This way, ACES learns about the child's behavior, researches it, and writes an individual education plan (IEP) to assist the child in the classroom, and at home.
In addition, Burgos said that all schools perform a screening assessment on all three to seven year-olds. This assessment takes note of the students' strengths and weaknesses. This determines what a child can do by using their gross motor skills, hypothesis, short words, and letter reading.
As challenging as learning disabilities may be, Burgos stated that early intervention is always the best approach. "ACES does the screening as an early intervention at the beginning of each school year to collect data for each child's portfolio. The assessment is age appropriate, and is based on academics and behavior. Upon collecting data through teacher observations, the teacher refers the student first to the principal for more observation. If the behavior shows some symptoms that require a doctor or psychologist, then we schedule a parent conference," said Burgos.
In addition, Burgos said that once a child is diagnosed with a learning disability, parents are referred to the National Resource Center for Inclusive Education (NaRCIE) for further evaluation. Afterwards, NaRCIE personnel conducts a baseline observation, and an assessment date is scheduled. Once assessed, a report is then written, and is given back to the principal with recommendations to be shared with the parents and teacher.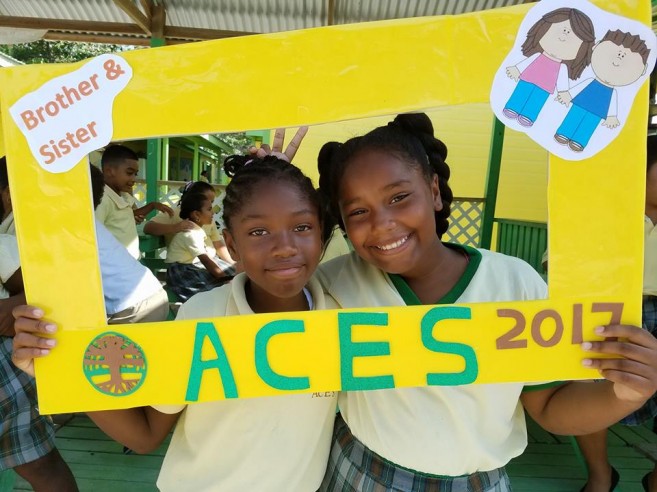 Located in Santa Elena, Cayo, NaRCIE ensures that all students, regardless of their disability, receive appropriate educational services. The Education Act (1991) Part VI-24 (1) states that "no citizen or permanent resident of Belize shall be refused admission to any school on account of religion, ethnicity, language, or political affiliation. Part VI- 24A (2) also states that "schools shall be free of gender, racial, or other biases, and shall be maintained in such a way as appropriate."
NaRCIE provides support services for principals, teachers and parents of children with special needs; advocates for the provision of inclusive educational services; facilitates teacher and parent workshops upon request; helps to develop and implement educational programs for students with diverse learning needs; support the development of parent organizations; assist teachers to make modifications to teaching plans and programs; makes referrals to appropriate Government and Non-Governmental Organizations; and assists teachers in developing an IEP.
Burgos stated that ACES will continue to take extra steps to ensure that all of their students with learning disabilities become successful. ACES is optimistic that with the assistance of the parents, these students' academic and social performance will improve.
To learn more about Ambergris Caye Elementary School or any of its programs, feel free to visit their Facebook page or contact the administrative office at 226-2226. For more information on NaRCIE, please contact Abigail Wade, Itinerant Resource Officer, at 824-2271 or email [email protected]
Follow The San Pedro Sun News on Twitter, become a fan on Facebook. Stay updated via RSS