ACES Open Day celebrates inclusivity as Autism Month closes
Saturday, April 28th, 2018
Ambergris Caye Elementary School (ACES) held an informative and exciting Open Day on Friday, April 27th. Under the theme "Bring Learning to Life", the day coincided with the ending of Autism Month. Students in each classroom had prepared a variety of presentations showcasing the various strategies used for different types of learning. ACES operates under the belief that all children are capable of learning, and thus by working together and being inclusive, the classroom can be a wonderful place for all students regardless of their learning needs.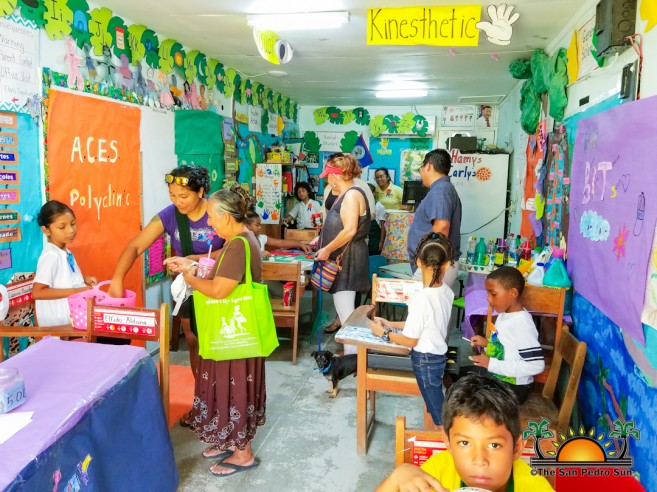 Children were eager to welcome their visitors, with a variety of educational games set up to showcase their favorite learning strategies. From tactile to visual to kinesthetic learning, each class had prepared colorful displays to get their visitors involved. Shy smiles turned to big grins as parents and friends joined in the fun, playing shop, sounding words and solving puzzles, listening to song lyrics and even story time. The pride of the children as they demonstrated their ability to read, communicate and interact with virtual strangers who walked around their classroom was palpable, and ACES Principal Amanda Burgos is pleased with the turnout. "We would like to thank everyone that came out to support the hard work that all our students put into their various projects," she said.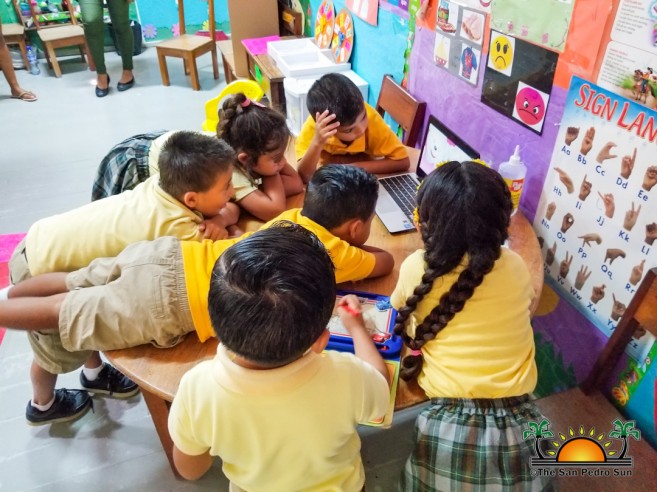 Joining the Open Day activities was Ms. Myra Arzu, Special Education Officer from the National Resource Center for Inclusive Education (NaRCIE). Operating under the Ministry of Education (MOE), Arzu was on hand to sensitize attendees about the role they play in special-needs students' education, as well as to recruit children with special needs. According to her, NaRCIE exists to ensure that children with mild to moderate special needs are taken care of and can co-exist in harmony with other students in the classroom. The MOE mandate is that all schools should have an integration system, and Arzu believes that there needs to be a re-culturing and more sensitization for teachers and school leaders. She added that the main complaint seems to be a lack of training in how to deal with special needs children's education plan, and as such, the MOE is offering 30 scholarships for teachers to obtain a Master's Degree in Assessment Management. The scholarships will be divided amongst 15 school inclusive officers and 15 teachers.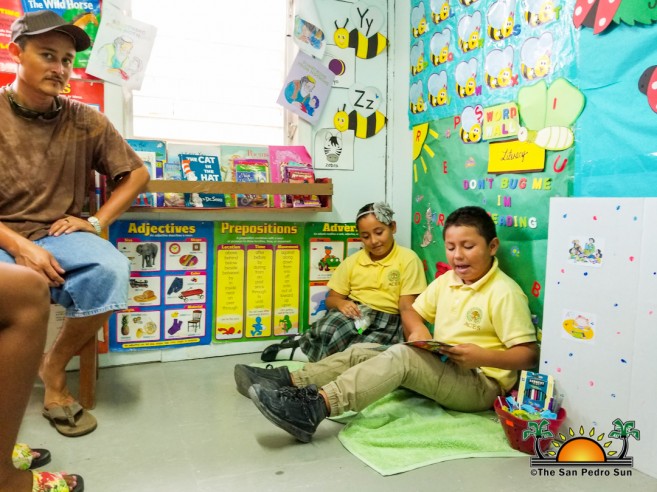 "It is not an overnight fix…these things take time, but change can happen as education is evolving; teachers need to evolve as well," says Arzu. "We hope to have a school inclusive officer placed on the island who can ensure identification and analysis of special needs kids."

For their part, ACES is running with the idea of integration. According to Principal Burgos, an individual education plan is developed for the special needs student, establishing time spent in the classroom learning and the subjects they can undertake. They make plans on how to accommodate their learning needs to ensure that the time spent with the child is productive. "Everyone can learn, it all depends on how you transfer the learning to the child. We have to understand how each child learns and apply that method. For example, one of our students works best with picture-exchange communication. He is now a very good speller in his class."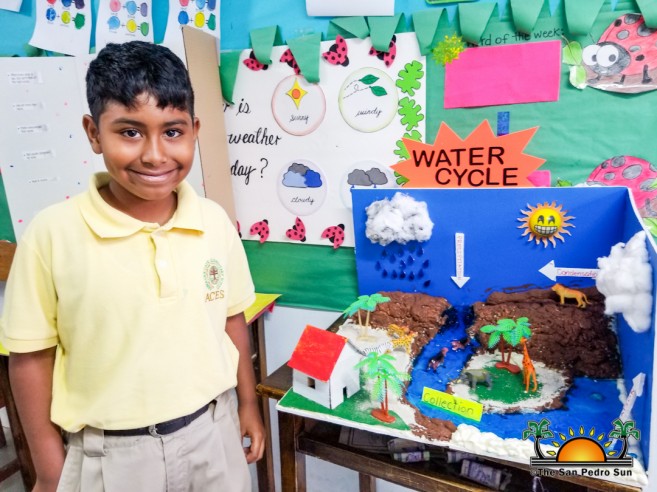 ACES teachers are all enrolled in a Special Education online course with the U.S. University of Wisconsin Oshkosh, with seven courses completed so far. Burgos believes that at ACES they are providing a solid background for their special needs children so that when they leave school, they have the opportunities to be productive citizens. Parents and friends saw first-hand the results of the integration system at ACES' Open Day. "Some of the attendees were so amazed at the great work we are doing here that we even got new students registered for the upcoming new school year," said Burgos.
Those looking to enroll their students or who may have further questions on special needs cases can contact ACES at 226-2226.
Follow The San Pedro Sun News on Twitter, become a fan on Facebook. Stay updated via RSS