U.S. Embassy Recognizes Outstanding Belizean Women
Monday, April 3rd, 2017
Belmopan — On March 29, 2017, Chargé d'Affaires Adrienne Galanek presented awards to two outstanding women during the 12th Annual Outstanding Women's Awards Ceremony hosted the Special Envoy for Women and Children Mrs. Kim Simplis Barrow and the Women's Department. The Embassy was proud to participate in this year's ceremony and applauds the Special Envoy and the Women's Department for organizing and hosting the event, which brought together and recognized Belize's outstanding women. Chargé d'Affaires Galanek recognized Captain Derricia Castillo–Salazar as the U.S. Department of State's International Women of Courage Award nominee for Belize and Dr. Jane Ellen Mary Usher as the Embassy's Woman of the Year 2017.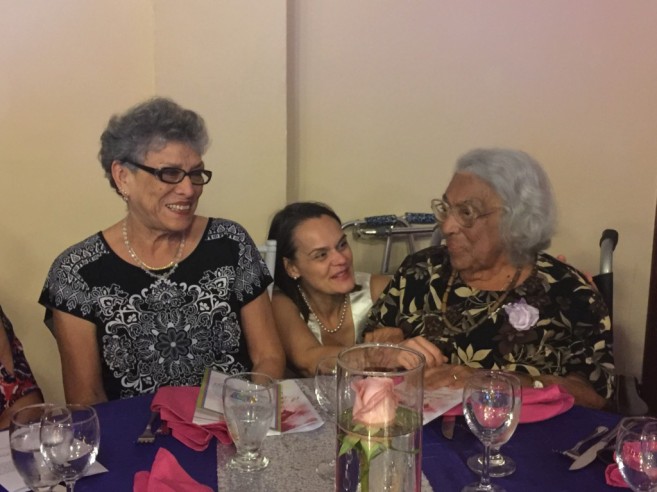 The Secretary of State's International Women of Courage Award annually recognizes women around the globe who have demonstrated exceptional courage and leadership in advocating for peace, justice, human rights, gender equality, and women's empowerment, often at great personal risk. Since the inception of this award in 2007, the Department of State has honored over 100 women from more than 60 different countries. In 2016, Debra Baptist-Estrada of the Belize Immigration Department was the first Belizean to have ever received this prestigious award. This year, the Embassy nominated Captain Castillo-Salazar for her dedication to the active inclusion of the LGBT community in Belize and her impactful work on HIV/AIDS prevention, policy, and response within the Belize Defence Force.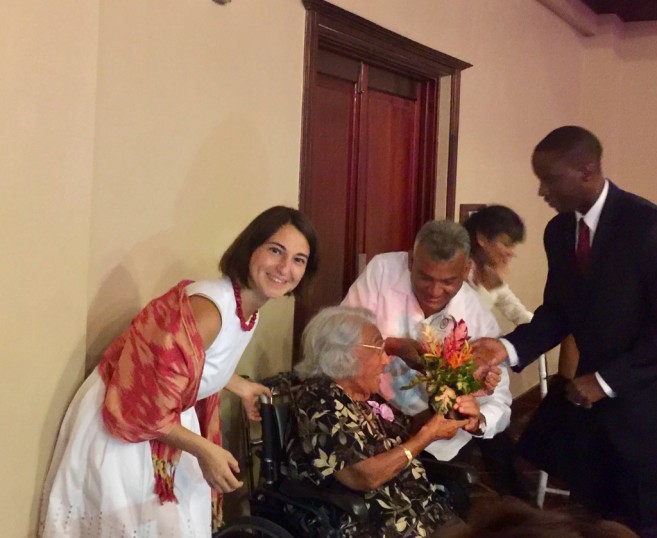 The U.S. Embassy has honored outstanding women with the Woman of the Year Award since 2010. The award recognizes the achievements of remarkable Belizean women and celebrates the honorable causes to which the awardees devote their lives. It recognizes those who tirelessly give themselves, their time, and resources to others and who have become role models, mentors, and examples for fellow Belizeans. This year, the Embassy chose Dr. Usher for her life-long contributions to economic empowerment and dedicated public service.
These awards represent part of a much larger effort by the U.S. Government to promote gender equality and empower women and girls in America and around the world. In his proclamation on Women's History Month, President Trump emphasized that America honors the celebrated women pioneers and leaders in our history, as well as those unsung women heroes of our daily lives.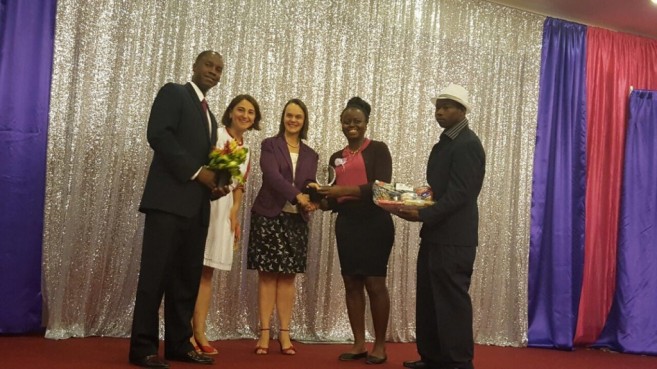 President Trump and his administration are committed to expanding opportunities for women and girls domestically and across the globe. On February 13, President Trump and Canadian Prime Minister Trudeau launched the United States-Canada Council for Advancement of Women Entrepreneurs and Business Leaders. On February 28th, President Trump signed two bills into law – first, the Inspiring the Next Space Pioneers and Innovators and Explorers Act; and second, the Promoting Women and Entrepreneurship Act, both of which encourage women to pursue careers in engineering, science, and mathematics, and to provide support for women's entrepreneurial programs through the National Science Foundation.
Follow The San Pedro Sun News on Twitter, become a fan on Facebook. Stay updated via RSS