San Pedro welcomes new NEMO Coordinator for Belize Rural South
Saturday, April 15th, 2017
On Monday, April 10th, Vanessa Parham was introduced as the new National Emergency Management Organization (NEMO) Coordinator for the Belize Rural South, which includes Ambergris Caye and Caye Caulker. After former NEMO Coordinator Jeromey Timrose Augustine-Cayetano served her capacity in San Pedro Town for over seven years, Parham is ready and looking forward to serving the community as the coordinator.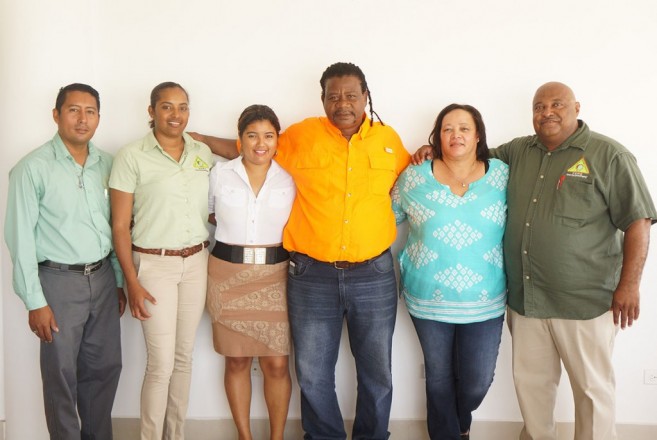 In addition, the NEMO office was relocated to Coconut Drive. Present for the new office opening was Minister of Transport and NEMO Honourable Edmond Castro. The new office is located just opposite the San Pedro Airport, on the second floor of a building that houses Wings department store. Castro was also accompanied by Ruth Meighan, Chief Executive Officers in the Ministry; Al Westby, Regional Coordinator for Belize and Cayo Districts; and Shereen Reyes, NEMO Logistics Officer, along with Jorge Aldana, local San Pedro Town Council Operations Officer.
Originally from Punta Gorda, Parham spoke to The San Pedro Sun on what her plans for Belize Rural South are. "My plan is to work diligently with the communities of San Pedro and Caye Caulker. I am aware of the immense responsibility regarding my new position, but I must say that I am determined to learn. I also appreciate and admire the hard work from the former NEMO Coordinator, Mrs. Timrose-Augustine, along with the wonderful NEMO team. I certainly have positive aspirations to serve to the best of my ability," said Parham.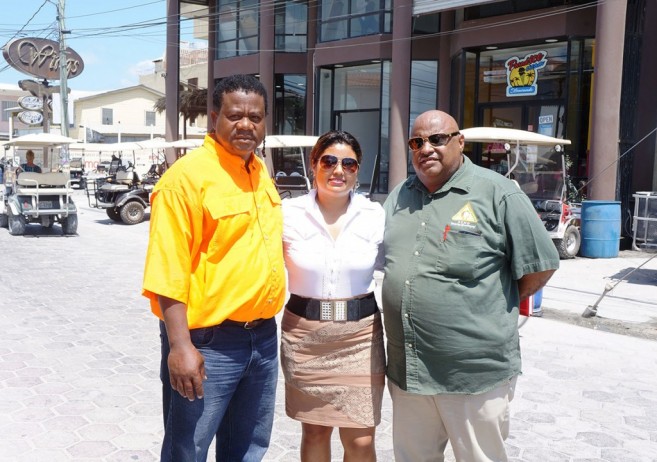 She further indicated that she will capitalize on areas of improvement, update the awareness plan, develop a participatory approach with both communities, and meet with the Emergency Operation Committee (EOC) members.
NEMO is currently fine-tuning their operations in preparation for the new Hurricane Season, which starts on June 1, 2017. "I've seen what disastrous effects Hurricane Earl had across Belize, in particular San Pedro and Caye Caulker. My goal is to ensure that the island is prepared for all natural disasters, whether it be a hurricane or fire," said Parham.
NEMO will continue informing people about hurricane tips and safety measures throughout the hurricane season. For more information about hurricane preparedness or NEMO safety training, feel to visit the office on Coconut Drive from 9AM to 5PM, Monday to Friday.
Follow The San Pedro Sun News on Twitter, become a fan on Facebook. Stay updated via RSS