Ambergris Caye Masonic Lodge turns two
Thursday, May 4th, 2017
The Ambergris Caye Masonic Lodge No. 5 celebrated its second anniversary on Saturday, April 29th in fine form. Members of Masonic Lodges from around the country and beyond the borders gathered at The Great House, located at the luxurious Mahogany Bay Village south of San Pedro Town.

Shortly after 6PM, the social gathering saw everyone mingling and enjoying a fabulous evening of dining and dancing.
Although many people still regard the organization as mysterious, members of the lodge encourage the community to educate themselves about who they are. According to active members, the lodge is a fraternity that is always looking after the well-being of their members and their communities. They ask the community to get to know them, since they are not a dark group as stereotyped by many. They clarified the lodge is not a religion. It respects and accepts all religions, and in order to become a member one must believe that there is a God.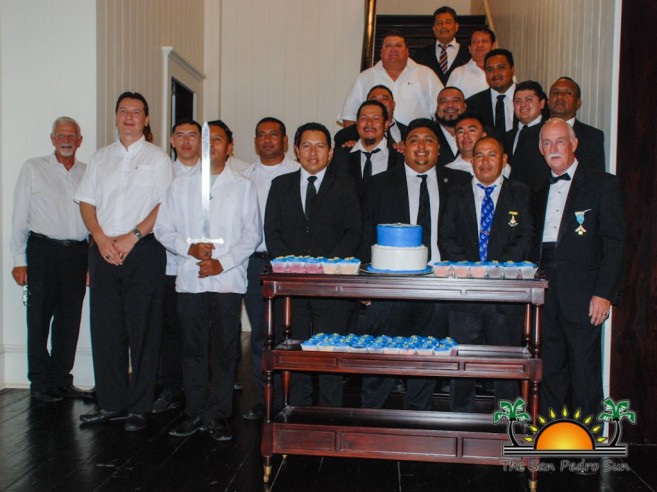 The Masonic Lodge focuses a lot on charitable organizations, but it is a quiet movement, as they do not seek publicity, but rather help from their hearts. As the island lodge continues to grow, its members are working on a scholarship program. The plan is to award one or two students with a high school scholarship, with the end goal to see them go beyond high school, and obtain a college degree. The scholarship will not only cover the schooling fees, but it will also include supplies and uniforms. In return, the lodge will expect the student to maintain good grades, give back to the community, and participate in sport, and educational activities that would benefit schools and the community.
The Masonic Lodge organization has the mission to make men better human beings, and as such, membership is only available for men, which is granted only upon request.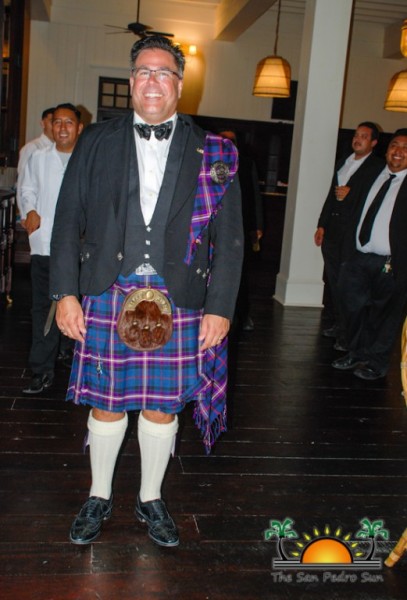 With 16 active members on Ambergris Caye, the island lodge is one of the four lodges that exist in Belize. The others are located in Corozal, Orange Walk, and Stann Creek.

After the formalities of the celebration, a raffle was held in which lucky winners won fabulous prizes. Everyone was then invited to join in the dancing as San Pedro's number one band, Rompe Raja, serenaded the evening.

The Ambergris Caye Masonic Lodge looks forward to continue serving the community of San Pedro Town as they work toward another successful year.
Follow The San Pedro Sun News on Twitter, become a fan on Facebook. Stay updated via RSS