San Pedro Tourism Police enforcing loitering laws
Friday, May 19th, 2017
Since the San Pedro Town Council (SPTC), San Pedro Traffic Department, and the San Pedro Tourism Police have hosted several meetings with the Taxi Associations and golf-cart business owners, to address the issue of unsolicited loitering. On Thursday, May 11th, a golf-cart business owner was arrested and charged for loitering in a public place after he had been given three warnings to move. Police have been cracking down on loitering, and are now enforcing not only Belize's law, but also the bylaws of the Tourism and Town Council Act.

According to Section 4(1) XLI of the Summary of Jurisdiction Offences Act, Chapter 98 of the Substantive laws of Belizean Revised Edition 2003, loitering is considered an offence. It is committed by any person who loiters or carouses in any street or public place or in any open space of ground in the immediate neighborhood of such street or public place or in or about any shop/store and does not quietly leave or move away when desired so to do by any police constable, owner of shop/store; or threatens, insults or cause annoyance to a passerby. A person will face a fine of $200BZ, in default two month imprisonment, if found guilty. If a person violates the law a second time, a fine of $400BZ will be issued, in default six months imprisonment.
However, Officer in Charge of the Coastal Executive Unit, Assistant Superintendent Henry Jemmott said the law is vague when it comes to soliciting/loitering, and that is why the law needs to be amended. "This is a gray area that is not defined properly, so that is why loitering gets misinterepreted. But loitering can mean anyone standing in public place, and hindering people from passing freely," said Jemmott.
Jemmott stated that business loiterers, mainly golf-cart rental companies, have been given directives in the past to not seek business in public areas. "When these businesses register with the SPTC, they are given an exact location as to where that business should operate from. When they operate anywhere out of that area, they are violating the laws. For the past month, we have seen that when the water taxi arrives, these solicitors are at the foot of the pier. This is unacceptable because they have their own legitimate office to do business," said Jemmott.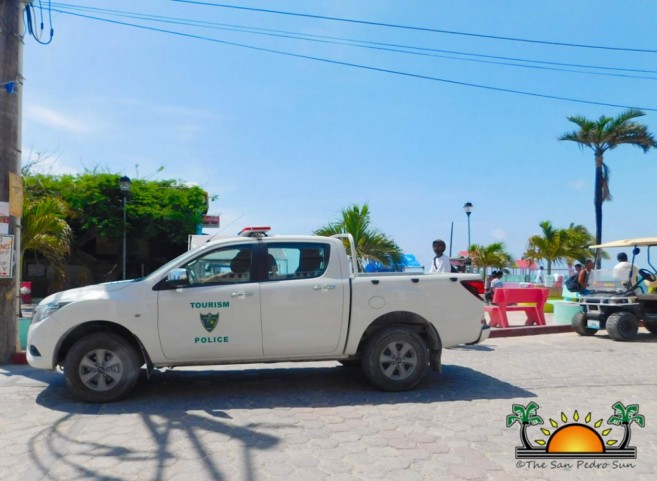 He further explained that the only appropriate times these businesses can render their services is if the visitor had previously booked a golf-cart. He also stated that it is very seldom that a tourist comes to the island without a plan. In most cases, these tourists have a package, where their hotel and transportation is taken care of, and their behavior causes them to lose instead of gain customers.
"All these businesses are disturbing our tourists. This impacts our image, and affects tourism as a whole. It is not appealing to solicit our tourists the moment they come off from a plane or boat. They haven't even grasped what La Isla Bonita is all about, and are immediately given a negative impression," said Jemmott. He believes the issue of loitering stems from the surplus of golf cart companies on Ambergris Caye. He said that in peak seasons, these companies make profit, but during slow season, it is difficult for them to thrive on a daily-basis.
In the meantime, the tourism police are ensuring everyone abides by the laws. The San Pedro Police Department (SPPD) encourages all rental companies to render services at their appropriate address. If you witness continued soliciting and loitering, please contact the SPPD at 226-2022.
Follow The San Pedro Sun News on Twitter, become a fan on Facebook. Stay updated via RSS