Island residents unhappy with traffic wardens; Mayor weighs in
Saturday, January 13th, 2018
Over the past weeks, several residents, particularly taxi operators, have been complaining about the unfair behavior of the island's traffic wardens. Complaints state that while they are penalized, other drivers on the island get away with traffic offenses, including noise pollution. Other allegations include traffic wardens violating their own rules and even threatening people with weapons. The San Pedro Town Council (SPTC) denied most of these allegations but acknowledged that there had been some instances when wardens had to be disciplined for their wrongdoings.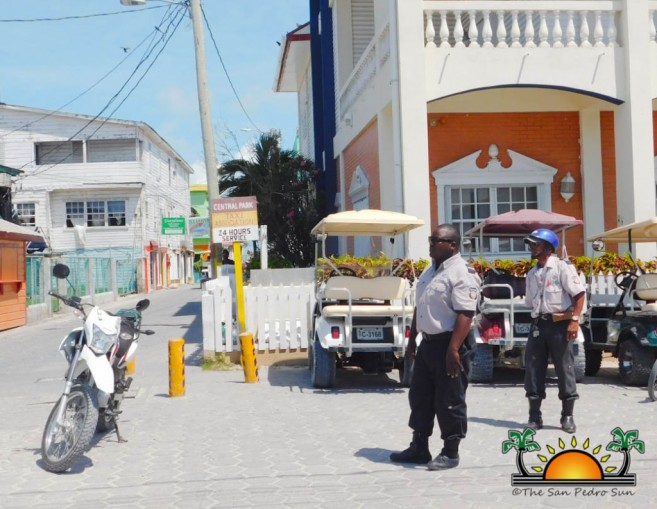 According to a resident living south of town, he commutes to the town core on a daily basis. He alleges unjustifiable ill-treatment by the wardens despite complying with traffic regulations, and he believes he has been red- flagged. A few taxi drivers from the different associations on the island also shared their concern when operating in the center of town. They allege that when they need to make a brief stop for passengers in front of Central Park or the airstrip, they are often ticketed for illegally parking. They claim they are not actually parking, but dropping off and picking up clients.
Mayor Daniel Guerrero rebuked the accusations and indicated that the traffic wardens are simply doing their jobs. He denied the allegations that there is favoritism when it comes to certain residents on the island and that everyone is dealt with in a fairly and professional manner. "When people complain that certain people don't get penalized, it is not like that," said Guerrero. "The same law applies to everyone and that there are some people on the island that pay a lot in tickets because of their behavior, but not everyone knows or see that."
The Mayor also denied the accusations that traffic wardens have allegedly threatened drivers with guns. He explained that as far as he knows, wardens do not carry weapons and they should not. He did admit wrongdoing when shown evidence of a Traffic Department member transporting another person without a helmet. The warden's picture clearly shows the breaking of a traffic regulation when it was posted on social media, and Guerrero said the warden was lectured on it. According to him, the warden apologized and stated that he had offered to the person in good faith, but never thought it would come back to haunt him. However, island residents claim this was not a one -time incident, as this particular traffic warden has often been sighted breaking this regulation.
The SPTC informs everyone that all regulations must be followed and at all times residents should cooperate with the wardens. They encourage everybody to also work along with the authorities and report any irregularities by visiting Town Council offices located on Barrier Reef Drive or call the San Pedro Traffic Department 226-2936.
Follow The San Pedro Sun News on Twitter, become a fan on Facebook. Stay updated via RSS