San Pedro Traffic Department installs speed bumps north of San Pedro Town
Friday, January 12th, 2018
Residents north of San Pedro Town welcomed the initiative by The San Pedro Town Council (SPTC) and the San Pedro Traffic Department (SPTD) in establishing a speed-control zone with speed bumps on the northern paved road. The rubber speed bumps are expected to slow down traffic and minimize potential accidents on that side of the island.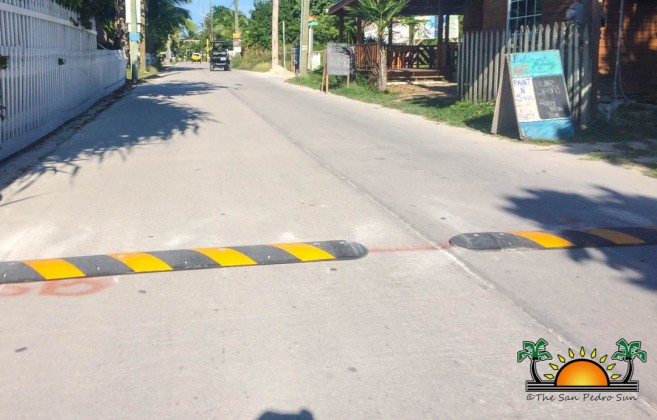 Mayor Daniel Guerrero stated that the SPTC saw the need to place the speed bumps on the road, which appears to have become a speedway for many drivers at night. "Traffic Wardens don't really work at night, so there is no one to monitor the speeding on that side of the island," said Guerrero. "We hope this alleviates the problem for now," Guerrero added that the SPTC is looking to hiring about six additional wardens so that there is enough personnel for a night shift.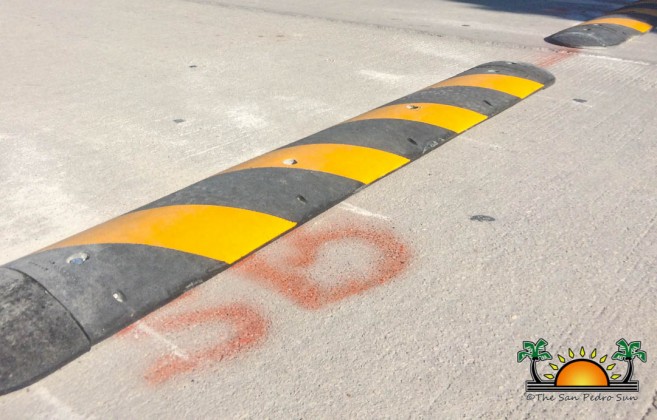 According to Chris Nuñez from the SPTD, two of the main reasons were complaints from residents who have reported speeding motorists at night and concern for safety. "The bumps will now slow down the speeding vehicles and in return, it will benefit that area of the island who feared for their safety due to nocturnal traffic," said Nuñez.
Nuñez also confirmed to The Sun that during the past months there have been accidents on the northern road. According to him, in one instance, a gentleman suffered a broken leg and another one crashed into a wall and almost went into a coma. He believes that these traffic incidents could have been avoided if speed bumps would have been on the road. He is confident that when night wardens are added to the SPTD team, the chances of any accidents on both northern and southern roads will be minimal.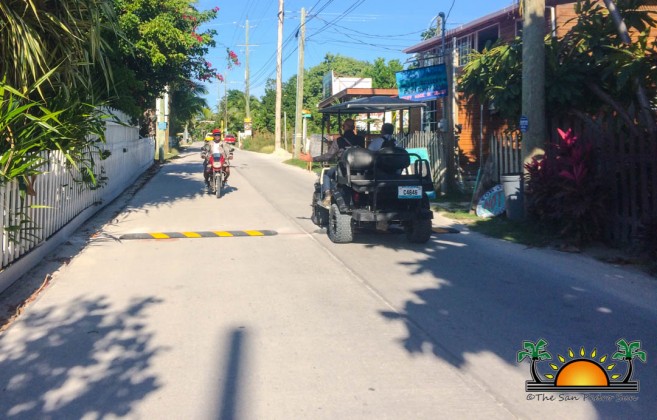 The SPTD advises drivers and riders to drive responsibly and to respect the Department's regulations. Any reckless driving can be reported to the Department by calling 226-2936.
Follow The San Pedro Sun News on Twitter, become a fan on Facebook. Stay updated via RSS