Two off-duty San Pedro police officers allegedly involved in shooting incident
Thursday, September 28th, 2017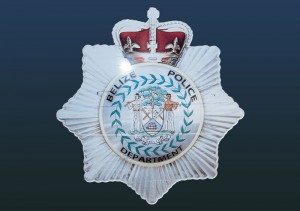 A shooting incident involving two off-duty police officers attached to the San Pedro Police Formation is being investigated by the Professional Standards Branch (PSB). The incident reportedly left 20-year-old Poleto August of the DFC subdivision with a cut wound over his left eye.
The official report says that the incident took place at a local bar located on Glitter Street in San Pedro Town. Investigation reveals that about 12 AM, two off-duty police officers were socializing at the bar when an altercation ensued between August and the officers. August was allegedly injured by one of the officers , and because of that, patrons inside the bar started to harass the officers, who then stepped out of the bar. The officers walked onto the street, and shots were heard, shortly after. When police arrived they found two 9mm shells on the street in front of the bar. The 9mm firearm that was allegedly fired was retrieved for testing.
Minutes after, police, acting on information received, visited the Dr. Otto Rodriguez San Pedro Polyclinic II where they observed August suffering from an injury to the left eye. His injury was certified as wounding and the matter was then handed over to the PSB for investigation.
This is not the first time police officers on the island have been involved in shooting incidents with civilians. In April of this year, two off-duty officers of the Quick Response Team of the San Pedro Police Formation fired several times in an attempt to disperse a crowd at the Central Park. The incident left five persons injured from bullet fragments. The two officers, Norman Coye and Darnell Madrill were later charged for 'wounding,' and released on bail. Up to this time, both remain under investigation and a court case continues as the prosecutor compiles the necessary evidence for a final verdict. If found guilty, they could face up to seven years in prison.
Follow The San Pedro Sun News on Twitter, become a fan on Facebook. Stay updated via RSS