18 year old Christian Contreras murdered in San Pedro
Tuesday, October 3rd, 2017
Two persons have been detained for the shooting death of 18 year old Christian Contreras and injury of 27 year old Ryan Lucas. The incident took place around 11: 30 am, on Tuesday, October 3rd, in the Boca Del Rio Area of San Pedro Town.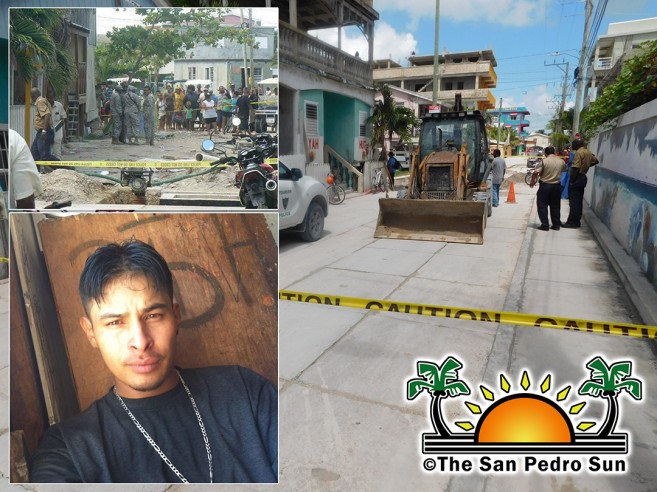 When the police arrived at the scene around 11: 36am, Contreras's motionless body was found lying on the ground in front of a bar. Injured Lucas had been taken to the Dr. Otto Rodriguez San Pedro Polyclinic II. Witnesses to the shooting alleged that Contreras and Lucas were walking on the side street, when a boy on bike approached them. "So are you guys the Doritos gang," they claimed he said, before taking his gun out and firing several shots at both men. He then fled on his bicycle. However, the official San Pedro police report states that Contreras and Lucas were approached by two men, one of whom fired the shots, causing the death of Contreras and injuries to Lucas.
Officer in Charge of the Coastal Executive Unit Superintendent Henry Jemmott prefers not to speculate at this time, stating "The investigation is very early. We don't have a motive to go with, as yet. We have two suspects in custody and we will pursue every angle to see if we can lay charges if possible." The San Pedro Sun received confirmation from police that one of the persons detained is a 17- year old minor, but no information on the second suspect has been revealed.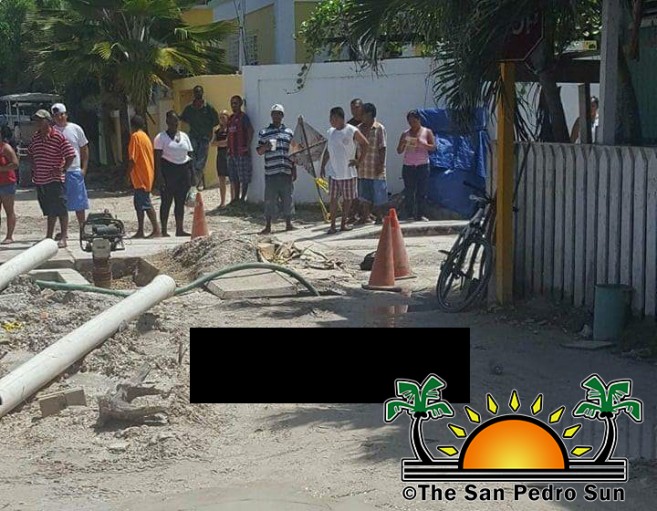 Contreras received four shots, two in the right upper chest, one to the lower left back and one on the right hand. His death marks the sixth murder on the island for 2017. Lucas, a maintenance worker from DFC area, was transported to Karl Heusner Memorial Hospital in Belize City for further treatment for injuries he received to the abdomen and right arm.
San Pedro Police reiterate that the investigation is still early, and details are not forthcoming. Anyone with information are asked to contact the San Pedro Police Station at 206-2022. Confidentiality is guaranteed. Police continue investigating.
Follow The San Pedro Sun News on Twitter, become a fan on Facebook. Stay updated via RSS