Ambergris Caye Rotary Club teams up with Chair The Love to distribute wheelchairs to island residents
Thursday, November 21st, 2019
Several island residents were the recipients of a new wheelchair courtesy of the efforts of the Rotary Club of Ambergris Caye and Florida, USA based organization, Chair The Love. The handing over of the wheelchairs was held at the conference room of the Banyan Bay Suites south of San Pedro Town on Monday, November 18th, to select patients who had never owned one or needed a replacement.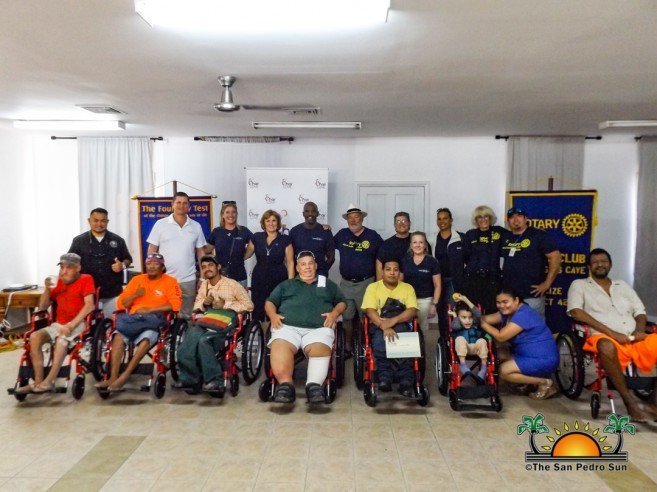 During a short ceremony that started shortly after 2PM, President of the Ambergris Caye Rotary Club, Andrew Ashcroft, welcomed everyone to the special event. He thanked the Chair The Love organization, and island resident Rafael Torres blessed the occasion with a prayer. After both the American and Belizean National Anthems were sung, the Chair The Love delegation was introduced, with Founder Glen Mather in the lead.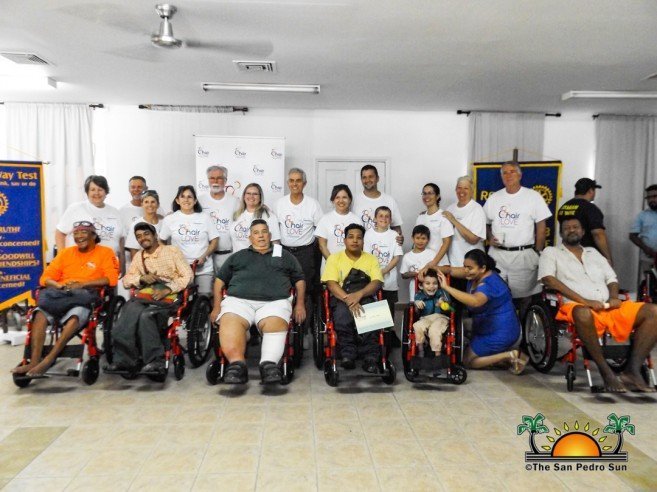 Mather addressed the audience, sharing his joy for the charity's accomplishment in bringing this assistance to the Belizean people. "We feel blessed to be able to come to your country and be able to help change your lives," said Mather. He added that they held a similar activity in Belize City, where members of the Rotary Clubs from across the country met with them. The organization distributed more than 250 wheelchairs throughout the country, and from that amount, 30 came to San Pedro. According to Mather, they began fundraising for this project in 2018 and today they are happy to have been able to accomplish their goal, which totalled over $US40,000.00

Invited guest Mayor Daniel Guerrero thanked the Rotary Club of Ambergris Caye and Chair The Love for such a fundamental donation. "We thank you with all our hearts," he said. "We have seen similar donations in the past, and I hope it's not the last time. San Pedro is a very united community, and as we move forward, we continue to appreciate every donation for the betterment of our people."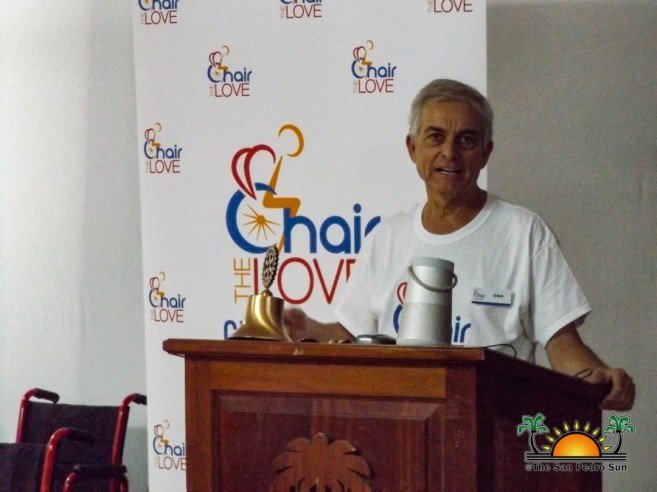 Next, each recipient present at the handover ceremony received his/her new wheelchair. The recipients included Adolfo Ake, Mynor Alvarez, Sarita Anderson, Angel Espat, Julio Cabral, Alex Carcamo, Jesus Castillo, Jose Garcia, Eddie Halliday, Jazwell Moguel, Concepcion Nuñez, Percival Pilgrim, Renan Rodriguez, Sheena Torres, and Amilcar Teck. Some of the wheelchairs went to community organizations, including the San Pedro Cancer Society, The Living World Church, Hope Haven Children's Home, the Dr. Otto Rodriguez San Pedro Polyclinic II, and Grand Colony Island Villas. Following the distribution of the wheelchairs, recipients mingled with the donors, sharing a bit of their life experiences with them. They also enjoyed some refreshments and snacks.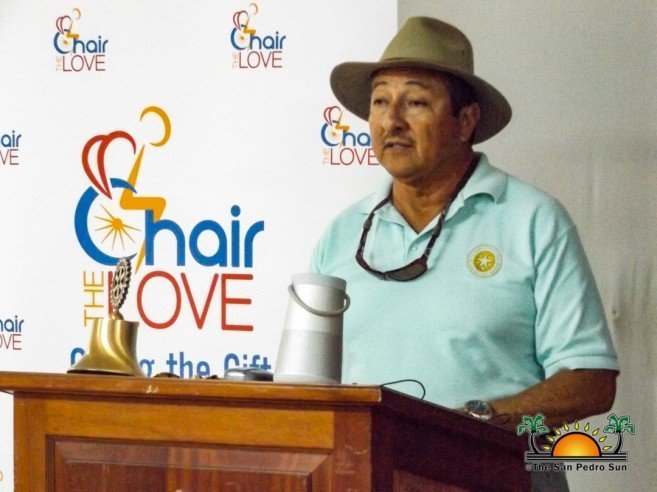 There are thousands of Belizeans who are still in need of a wheelchair, and organizations like Chair The Love continue striving to help those that cannot afford one. According to them, it is estimated that at least 100 million children, teens, and adults worldwide need a wheelchair, and unfortunately cannot afford to get one.
Follow The San Pedro Sun News on Twitter, become a fan on Facebook. Stay updated via RSS