Nayobie Rivero to be crowned 2020 Miss Teen Mundial Belize during fashion show on November 30th
Thursday, November 28th, 2019
All is set for Nayobie's Hope for Children Project's annual fashion fundraiser to be held at Diamond Lodge in San Pedro Town on Saturday, November 30th. This year's fashion show theme is "Painting of Hope" and is inspired by every dream and desire to make the world a brighter, better place. During the event, the Project's founder Nayobie Rivero will be crowned as Miss Teen Mundial Belize 2020.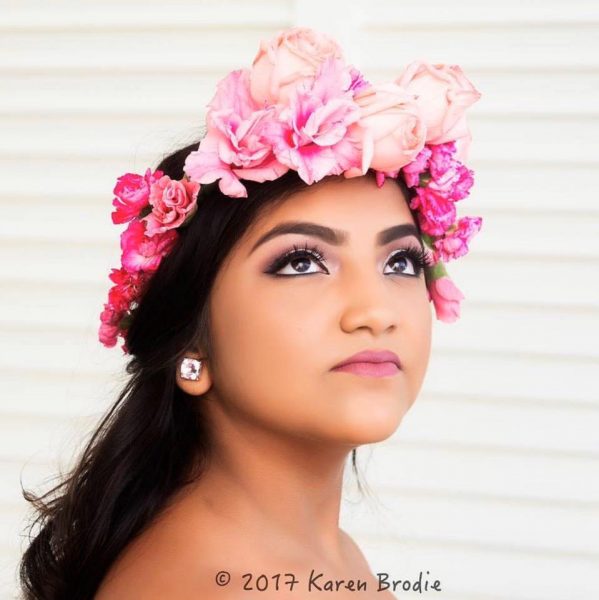 The 'Painting of Hope" fashion show strives to bring majestic images alive; a world where every child will have a merry Christmas; a place where the elderly are not forgotten but rather celebrated. All the attendees should expect island children & teens modelling down the runway in vivid colors that portray this theme. Funds raised during the fashion show are used to provide gifts to the less fortunate children of the Island, but this year they want to give it a twist and give special invitations to selected children from all areas of San Pedro to attend a Christmas party at Lion's Den. They will have snacks, food, games, piñatas as well as gifts for all of them. They decided to change it a bit as they want kids to enjoy the Christmas spirit in a more fun way. The organization will further gift elders with a box of filled of non-perishable goods during the Christmas time.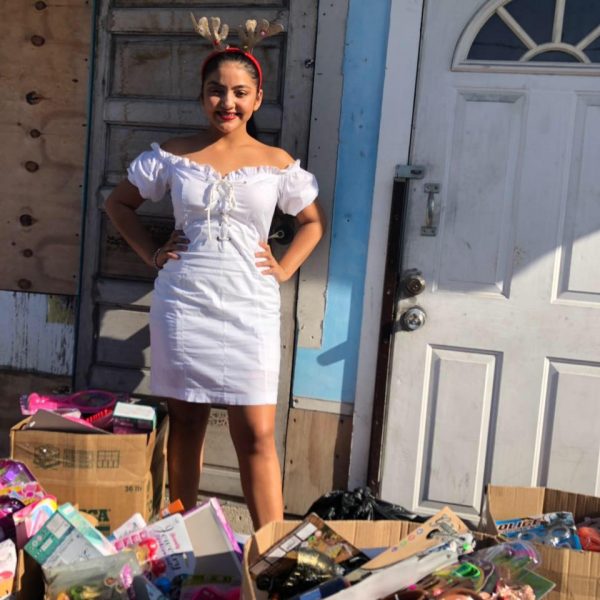 In addition to the fashion show, founder of Nayobie's Hope for Children Project, 16-year-old Nayobie Rivero will be crowned Miss Teen Mundial Belize 2020. She's a junior student at San Pedro High School majoring in Business studies. In the past, she has been crowned Miss Chiquitita 2011 and Little Miss SPHS 2010. With all her hard work and time she has dedicated towards her community, she was awarded Person of The Year 2018. Along other fundraisers she has done for children who are in urgent need of medical attention abroad, she has been actively involved in other community services. she has She decided to accept this invitation to represent her country since it's a teen platform, she can use to continue encouraging and inspiring more youth around the country of Belize and on that international stage to spend their time on projects that benefit their community positively. She wants to educate more teens to be compassionate and loving towards their brothers and sisters and also advocate towards community service. Rivero will represent Belize at the Miss Teen Mundial to be held in El Salvador in July, 2020.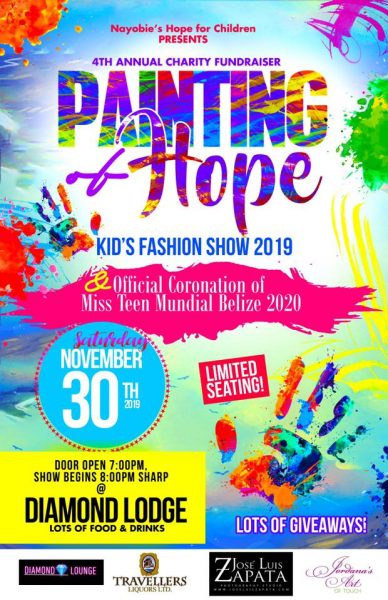 ALL island residents are invited to come out and enjoy a great show while supporting a worthy cause. The entrance fee is $15.00 pre-sold and $20.00 at the gate. Tickets can be bought at Diamond Lodge or simply message their Instagram or Facebook at Nayobie's Hope for Children Project to schedule delivery. LIMITED SEATING is AVAILABLE, so it is recommended that you get your tickets before they are sold out.
Follow The San Pedro Sun News on Twitter, become a fan on Facebook. Stay updated via RSS