Journalists participate in crime data workshop
Wednesday, March 18th, 2020
On Saturday, March 14th, Belizean journalists from different media houses attended a workshop in Belize City on crime reporting. The meeting was hosted by the Belize Crime Observatory (BCO), under the Ministry of National Security at the Coastal Zone Management, Authority and Institute's training room. Several presentations took place, touching on topics from the state of crime in the country, to forensic reports and the Kolbe Foundation at the Belize Central Prison.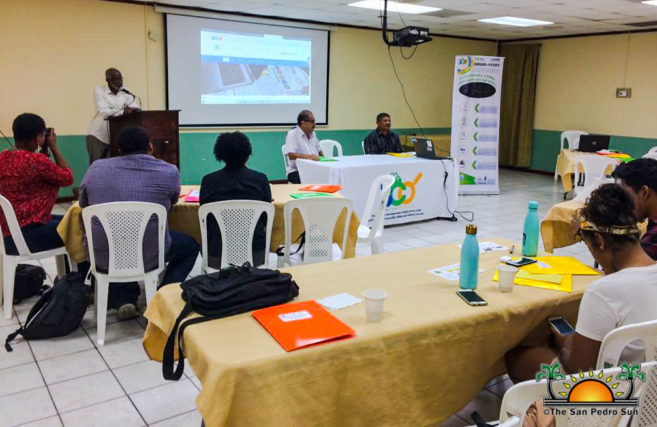 The former Amandala Assistant Editor and now Interim Technical Coordinator for the BCO, Adele Ramos was the host and moderator. She opened the workshop shortly after 9:30AM, welcoming all media representatives. Chief Executive Officer in the Ministry of National Security, Retired Colonel George Lovell, addressed the gathering. He stated that he looks forward to strengthening the relationship with the media to improve crime reporting, adding that it is essential to nurture such a partnership to keep the populace updated with accurate information.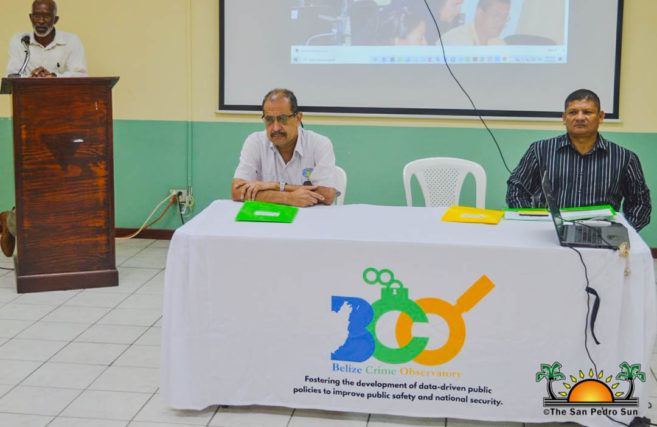 Deputy Head of the National Crimes Investigation Branch, Senior Superintendent Hilberto Romero, shared an overview of the crime patterns and trends in Belize. His presentation was the police's perspective, with reports identifying significant crimes. According to Romero's presentation, major crimes have trended down since 2015. Romero said that murders decreased by nine in 2019, totalling 134. The presentation highlighted that of those murders, 52% was reported in the Belize District. According to him, some of these murders took place on weekends between 6PM and 9PM. He added that the police department continues to work hard to decrease this type of crime, and has seen progress so far in San Pedro Town.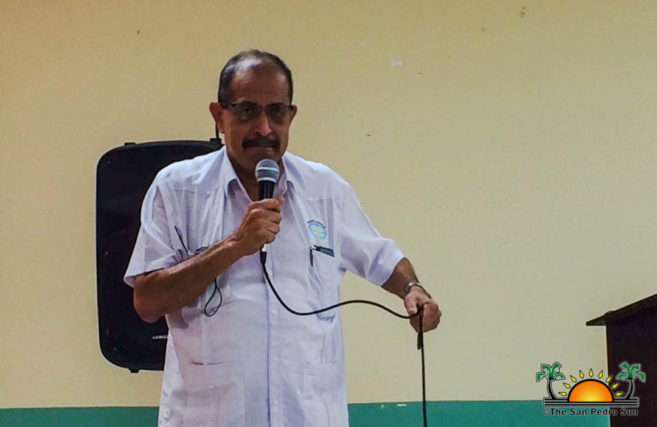 The role of forensics when it comes to crime was explained by the Deputy Director of the National Forensic Science Service, Ebony Lyall-Nicholas. She discussed how they help police in identifying certain crimes by use of DNA and other tests. According to Nicholas, the department can also assist in court cases as witnesses, or support investigations. On the other hand, a couple of limitations were shared, such as arson investigations and the fact that the country is yet to count with a properly equipped laboratory.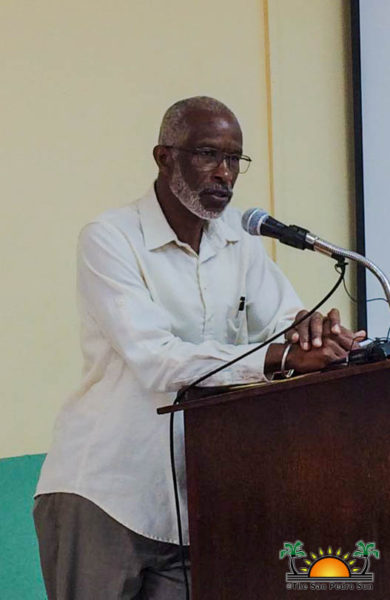 Superintendent of Prisons at the Kolbe Foundation at the Belize Central Prison Virgilio Murillo spoke about youth incarceration and recidivism. Murillo highlighted that most of the persons sent to prison are between the ages of 18-25. He shared that most crimes such as burglary, drug offences, manslaughter, murder, attempted murder, and even arson, are committed by those of the Creole descent. The second group convicted for drug trafficking and sexual offences are Hispanic. Murillo said that in the past years, there had been less female imprisonment. Hispanics also have the most immigration offences and recidivism.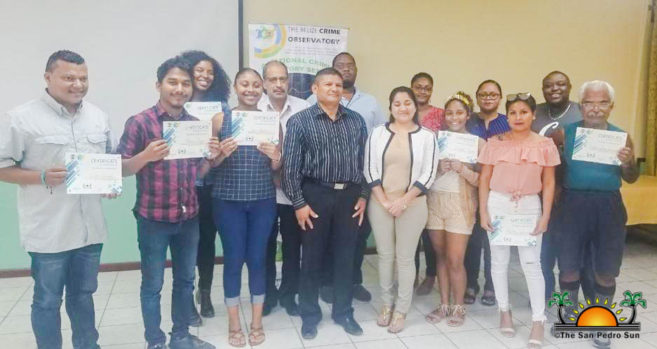 After a question and answer session, the workshop included a crime date reporting group activity, and at the end of the day, every participant was presented with a certificate of participation.
Ramos thanked everyone for attending and looks forward to a follow-up workshop soon.
Follow The San Pedro Sun News on Twitter, become a fan on Facebook. Stay updated via RSS