New COVID-19 variant detected in Belize; government introduces new regulations
Wednesday, June 30th, 2021
The Ministry of Health and Wellness (MOHW) confirmed on Wednesday, June 30th, that a variant of the COVID-19 virus had been detected in Belize. Several samples have been sent to Baylor University in Texas, USA, to conduct gene sequencing and determine which variant is in the country. New measures to contain the sharp increase in infections were also announced and will go into effect on Sunday, July 4th.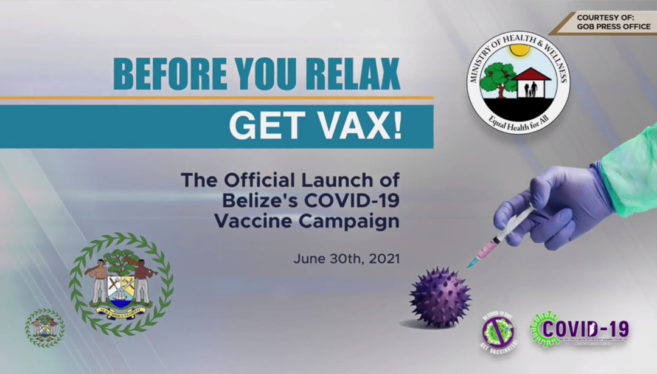 To get more Belizeans vaccinated, MOHW's Minister the Honourable Michel Chebat, launched a new campaign dubbed 'Before you relax, get vax.' The event took place in Belize City on Wednesday, June 30th, which included Prime Minister John Briceño, the Honourable Kareem Musa, Minister of Home Affairs and New Growth Industries, and the Honourable Anthony Mahler, Minister of Tourism and Diaspora Relations. The campaign intends to reach as many Belizeans as possible, even in remote areas of the country. The government is also offering incentives to those getting the jab in July. Anyone who gets vaccinated will be entered into the raffle. Lucky winners can win fabulous prizes, including cash.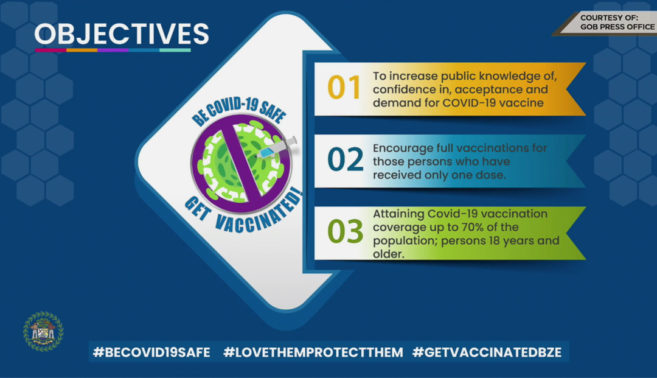 Minister Chebat said the variants were detected on the mainland, in the south and central part of the country. He added that by Friday, July 2nd, the country would receive the results and determine what type of variant it is. Suspicions are that it could be the Delta strain, which is said to be highly contagious and recently forced several cities in Australia to go into lockdown.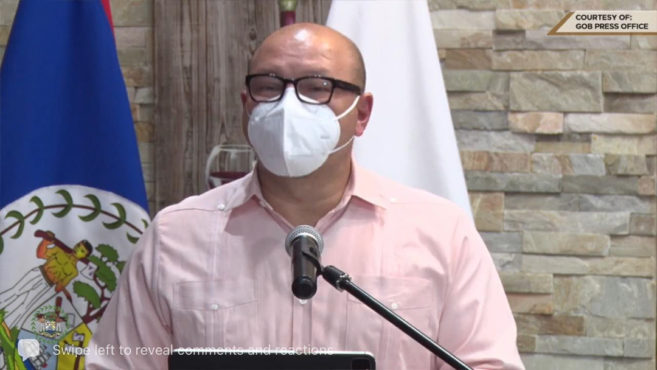 Chebat said his ministry is ready to deal with any variant but appealed to Belizeans ages 18 and above to get vaccinated. Prime Minister Briceño, along with Mahler, stressed the importance of getting the vaccine to fight the virus. They reminded Belizeans how good the tourism industry is doing so far. If the disease gets out of control, it could plunge the country into lockdown, devastating the struggling economy.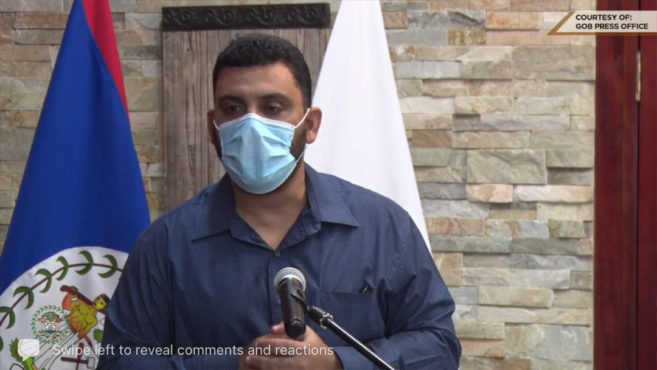 New measures to come into effect on Sunday
The Honourable Musa provided an update on the COVID-19 regulations to take effect Sunday, July 4th.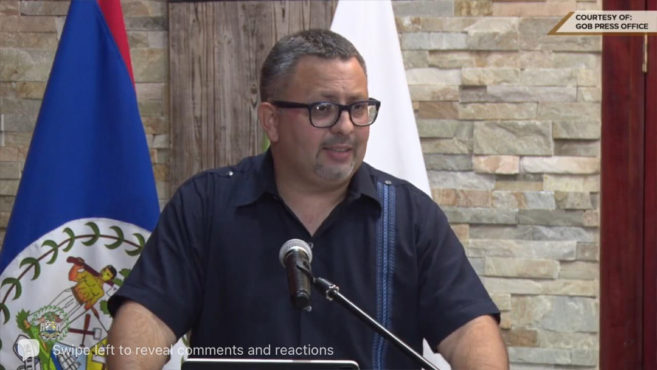 Curfew continues Sundays to Wednesdays 10PM to 4AM, and from Thursdays, to Saturdays, it will now start at 11pm (instead of midnight) until 4AM.
Church services can only be one hour long with a 50% capacity of persons attending. Also, churches are suggested to have every other pew cordoned off to ensure the capacity is kept and social distancing.
Restaurants with outdoor facilities can continue operating at 75% capacity, while those with no alfresco areas can work only at 50% capacity. Restaurants with only indoor seating must have a free flow of air (no AC)
A Justice of the Peace (JP) will also be reinstated inside restaurants and other business establishments to regulate social distancing and ensure people are wearing masks. The JPs will also ensure persons remain seated at their table and not moving around or dancing at restaurants.
Business Process Outsourcing or BPO's can only operate at a capacity of 50%. The rest of the staff is recommended to work from home.
Front liners urged to vaccinate in July to avoid bi-weekly COVID-19 testing
The following frontline personnel from these different departments/areas are encouraged to get vaccinated in July. If they fail to do so, starting August, these persons will be required to present a negative COVID-19 test every two weeks at their respective workplaces. This norm will apply to different personnel/frontline workers from these departments: Healthcare (doctors, nurses), police officers, military personnel, education sector, economic sectors such as tour guides/operators, restaurant owners, and employees, Casino staff and pastor/priests.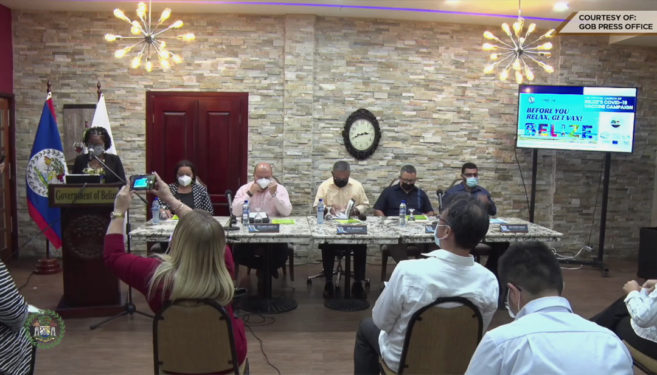 The news of a new strain of COVID-19 in Belize is believed to be the cause of the recent clusters in different parts of the country. The latest report from MOHW shows 252 active cases countrywide, with most of the infections coming from the Belize District. The cases in San Pedro Town, Ambergris Caye, are on the rise as well; therefore, all islanders are urged to head to the island's Lions Den and get the jab.
Follow The San Pedro Sun News on Twitter, become a fan on Facebook. Stay updated via RSS