COVID-19 continues on the rise; two islanders admitted to KHMH in critical condition
Tuesday, July 6th, 2021
As cases of COVID-19 continue on the rise across the country, San Pedro Town continues to see cases increase, with some islanders needing hospitalization. Two San Pedranos were admitted in critical conditions at the Karl Heusner Memorial Hospital (KHMH) in Belize City, where they are reported to be stabilized.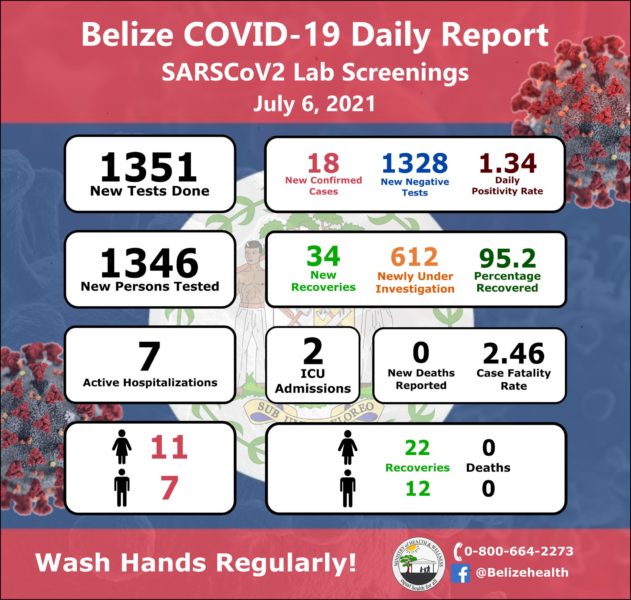 Islanders are urged to get tested if they suspect they are infected, and those yet to be vaccinated are urged to head to the San Pedro Lions Den for their vaccine. The two persons admitted in critical conditions are reportedly unvaccinated. One of them in his early 20s, while the other is in his early 50s – both had breathing complications.
According to health authorities on the island, as of Tuesday, July 6th, there were 33 active cases, and this number is expected to increase. The majority of the persons sick with COVID-19 are Belizeans, with only a small number of tourists testing positive. Dr. Joshua A. Canul at the Dr. Otto Rodriguez San Pedro Polyclinic II, emphasized that to avoid ending up at the intensive care unit at KHMH, vaccination is key. The vaccine does not prevent getting infected with COVID-19; however, it gives a person a better chance to fight the illness and lessens the chances of becoming critically ill or even dying.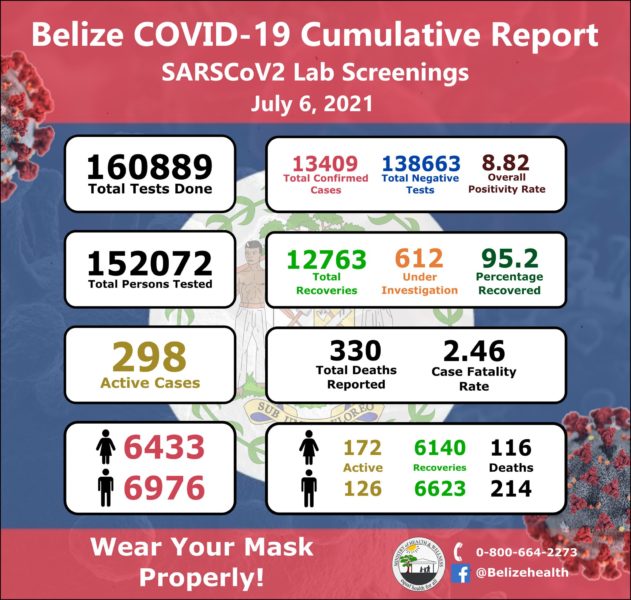 Another major concern is the detection of a variant in Belize, suspected to be the Delta mutation. Samples have been sent to the United States for testing, but the results are yet to be revealed. Dr. Canul shared that according to studies, the Delta variant can be transmitted two times faster than the normal COVID-19 virus. It can also cause more severe symptoms in those infected. The variant is yet to be confirmed, but the presumption is already worrisome.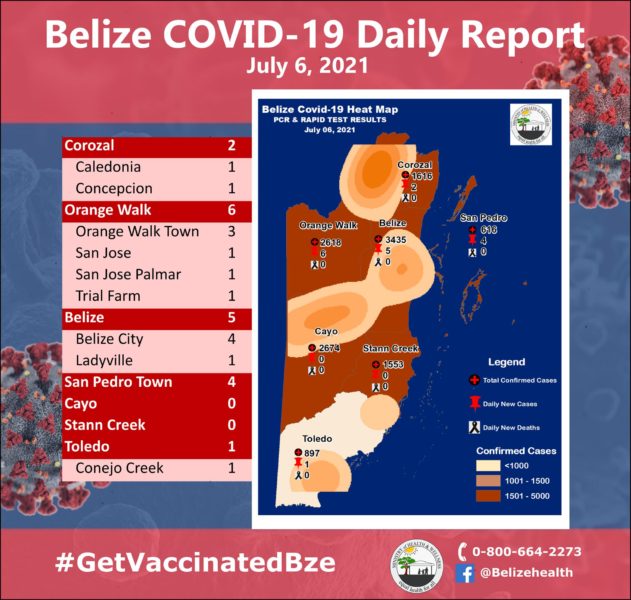 As such, the public is reminded to be careful and follow all set health regulations, including proper hand-washing, mask-wearing, social distancing and avoidance of social events. San Pedro Town has been warned that if cases continue to increase due to irresponsible behavior, the island town could be sent into a lockdown, a decision that will hurt the local economy and many people, who are still financially struggling. The vaccination campaign continues Mondays to Thursdays from 1-3:30PM and Fridays 8AM to noon. The Mar de Tumbo clinic is also open for swabbing south of San Pedro and opens Mondays to Fridays 8AM to noon.
Follow The San Pedro Sun News on Twitter, become a fan on Facebook. Stay updated via RSS