Introducing Daisy Flores: the new administrator at Dr. Otto Rodriguez San Pedro Polyclinic II
Friday, July 16th, 2021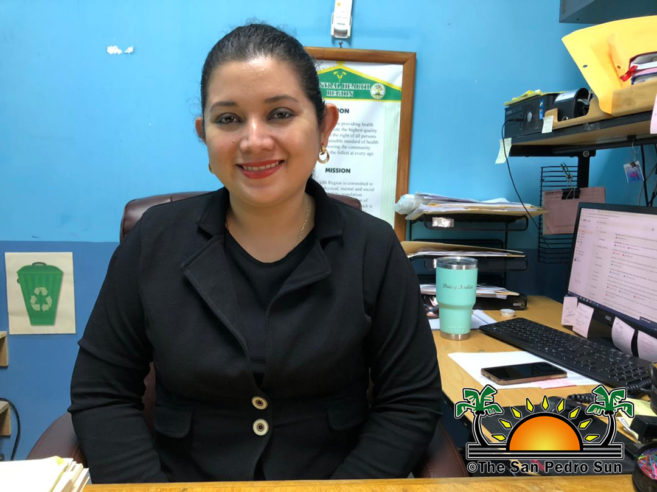 The new administrator of the Dr. Otto Rodriguez San Pedro Polyclinic II is Daisy Noelia Flores. She officially took over the clinic's administration on June 29th. Flores, a proud San Pedrana, looks forward to working hard for the community and, together with the medical team, continue to improve their services for the wellbeing of San Pedro Town.
Although Flores was born in Belize City, she is from San Pedro, where she has spent most of her life. Flores is a well-educated person and passionate about the welfare of her fellow islanders. On Sunday, July 18th, she will receive a bachelor's degree in Business Administration with a concentration in Entrepreneurship from Galen University in the Cayo District. Flores did all her primary, secondary, and sixth form studies on the island.
Before the opportunity to lead the island's main referral health center, she worked in the business administration field at Milo's Centre and later in the tourism industry with Amigos del Mar dive shop. According to Flores, these posts required keeping checks on the businesses' day-to-day activities, management, check and balancing, and keeping inventory.
Flores said that she is proud of the medical team at the clinic. "They are working hard for the community, trying their best to fill in where needed," she said. The new administrator pointed out that the staff has been stretched thin, particularly in these times of COVID-19. They take care of the polyclinic, the flu clinic at Mar de Tumbo, and the vaccination center at the Lions Den. "They always go the extra mile to ensure the public gets the medical attention they deserve," Flores added.
One of her goals is to grow the services of the clinic. The health center still works with limitations, and for major emergencies, patients need to be evacuated to the mainland for further treatment. The polyclinic works closely with first aid responders such as Rickilee Response and Rescue, also known as Triple R, and other independent responders like EMT Abner Bacab. The Belize Emergency Response Team-BERT recently facilitated an air ambulance to aid emergencies from the islands (Caye Caulker and San Pedro Town). The island clinic also works closely with Tropic Air, which has and continues to airlift patients to Belize City.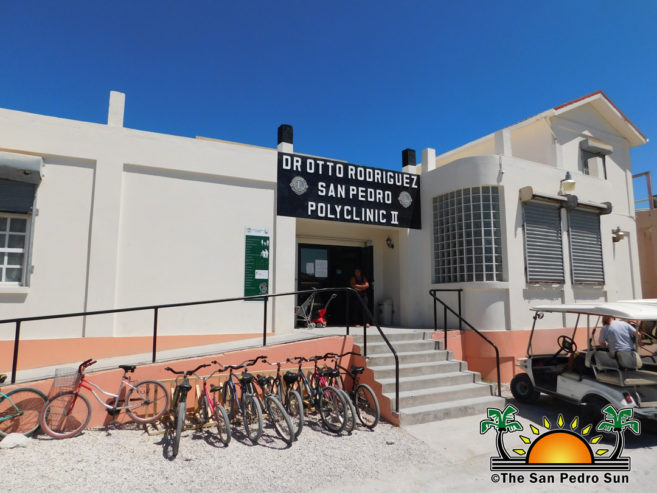 Flores thanks the island community for their continued support of the polyclinic. They will continue to strive to meet the daily demands of the San Pedro community. The San Pedro Sun joins the island community in welcoming Daisy Flores and wishes her the very best!
Follow The San Pedro Sun News on Twitter, become a fan on Facebook. Stay updated via RSS