SP Lions Club and SPTC build shelter for polyclinic
Friday, July 23rd, 2021
To provide shelter and comfort to patients waiting outside the Dr. Otto Rodriguez San Pedro Polyclinic II for healthcare, an awning was installed, replacing a pair of temporary tents that provided shade and shelter from the rain. This much-needed addition was possible with the joint effort of the San Pedro Lions Club and the San Pedro Town Council (SPTC).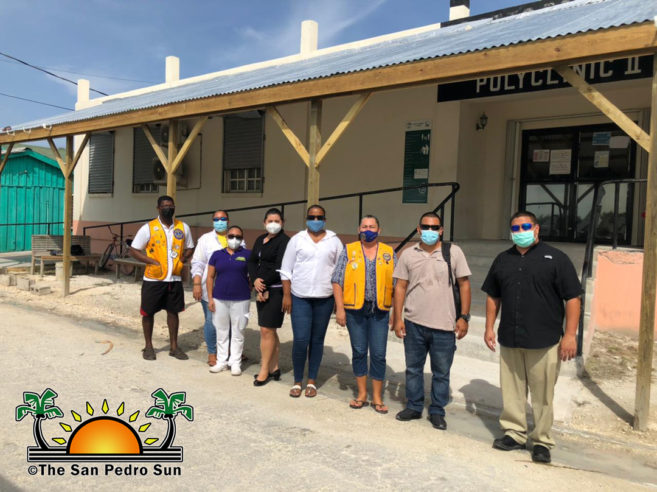 On Friday, July 23rd, Mayor Gualberto 'Wally' Nuñez, along with some of his Councillors and representatives of the Lions Club and Lion president Marina Kay and incoming president Everett Anderson, handed over the awning to the polyclinic's administration. Administrator Daisy Flores was on hand to receive the completed structure and thanked them for the assistance. According to Flores, patients who bring children sometimes need to wait outside. They will no longer have to worry about the rain or being under the sun.
Mayor Nuñez said they would continue supporting the island's only public health center. His administration is always ready to work with the community. Nuñez and his team are happy to offer assistance to the polyclinic and look forward to working with them in future projects.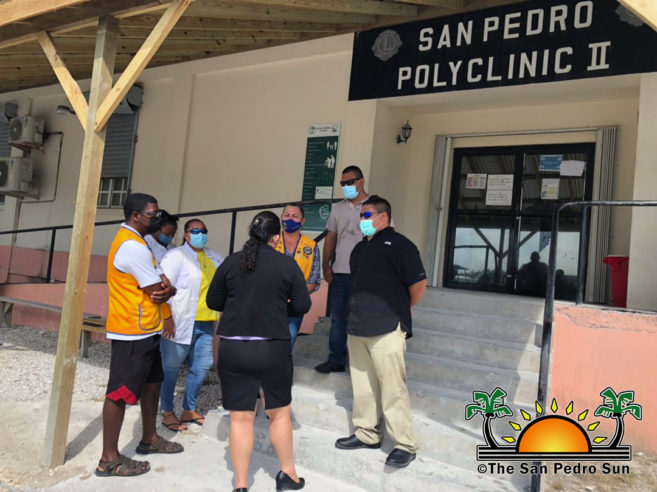 The Lions Club representatives told the administrator that they will always help whenever possible. They offered Flores, who recently took over the helms of the health center, all their support. Flores was encouraged to approach should anything of priority be needed to improve the services at the polyclinic.
The island is a close-knit community, and organizations like the Lions Club and the SPTC can assist the island. The polyclinic continues to offer services despite its limited staff. They are stretched thin, operating a flu clinic for COVID-19 swabbing/testing and the vaccination center at the Lions Den. Although under the Ministry of Health and Wellness, it still functions with modest resources. Donations are always accepted.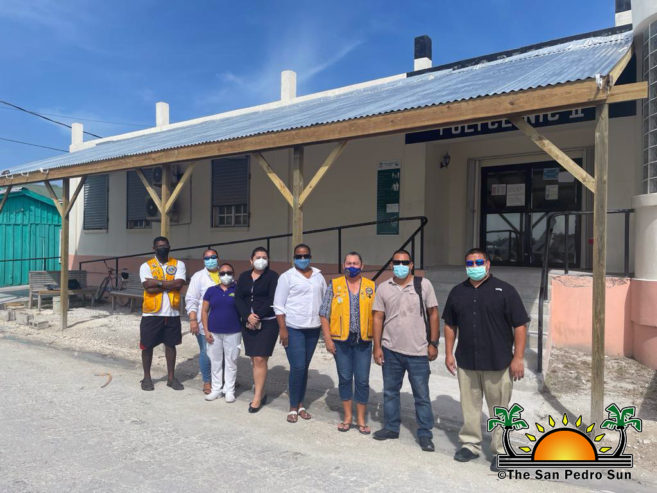 The polyclinic operates Monday to Friday from 8AM to 8PM. After these hours and on weekends, it remains open but only for emergencies. Appointments can be made at 226-2536.
Follow The San Pedro Sun News on Twitter, become a fan on Facebook. Stay updated via RSS