San Pedro registers first COVID-19 case in months; Mar de Tumbo flu clinic re-opens
Monday, August 3rd, 2020
After almost five months since the first case of COVID-19 in San Pedro Town, a case was confirmed on Sunday, August 2nd, following high suspicions of an ill person. The patient is a female who presented fever and respiratory symptoms and is currently stable and in self-isolation. The patient, who marked the 57th case in the country, denies any travel history, and as a result, island health authorities have contacted persons who may have come in contact with the infected female. Several tests are expected to be conducted to detect any further positive cases. The results are expected back by tomorrow or Wednesday.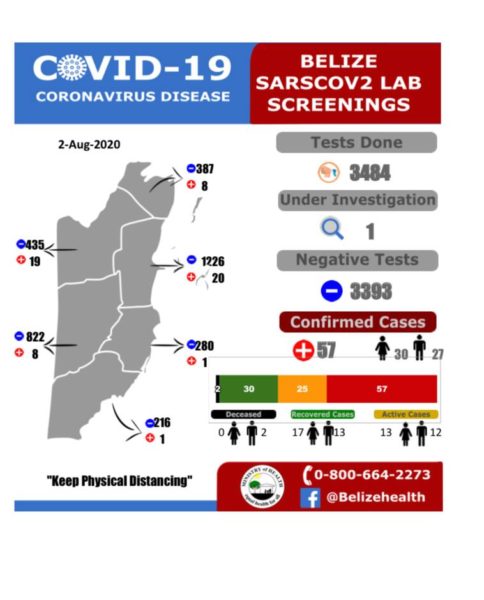 Mayor Daniel Guerrero expressed his concern on Monday, August 3rd, and appealed to islanders to take the pandemic seriously and to continue following the safety measures already established. This includes washing hands properly, wearing masks at all times when in public areas, and practicing social distancing. Guerrero added that members of his administration would be visiting stores and other businesses around the island to make sure they are following safety protocols. He advises them to have temporary sinks/basin to wash hands, designate someone to be at the door, and make sure each customer washes his hands and has a mask on before entering the establishment. Guerrero indicated that they would await further instructions from Central Government as to whether there will be stricter regulations for the island to further deter community spread of the disease.
Dr. Javier Canul of the Dr. Otto Rodriguez San Pedro Polyclinic II, spoke on the current situation this morning. He said that following the confirmed case on the island, mapping started right away. The mapping process has been extensive, and several persons are to be swabbed throughout the day. "It is important that anyone with respiratory symptoms seek medical attention right away," said Dr. Canul.
There is no confirmation yet if there is community spread on the island, but as the week matures, such suspicions will be confirmed. In the meantime, the Ministry of Health (MOH) is working on other investigations outside of case #57 that could potentially test positive. MOH has also denounced the recent lack of social distancing and improper use of masks in public areas.
They referred to pictures of mass gatherings across the country. The ministry is calling on people to avoid mass gatherings and to continue to exercise physical distancing when in public. MOH also stated that gathering in public settings should be limited to only essential activities.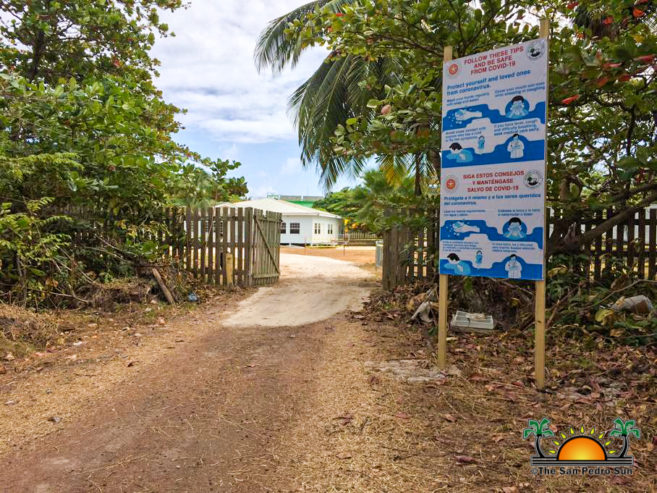 Mar de Tumbo flu-clinic re-opens
As of today, the auxiliary flu clinic previously established by the Mar de Tumbo area south of San Pedro is once again opened to treat persons with flu symptoms. Priority will be given to persons with symptoms (fever, flu-symptoms, and respiratory complications). Random testing will take place in the upcoming days. Any persons manifesting the symptoms mentioned are urged to call the flu clinic at 672-0911 or 605-2433.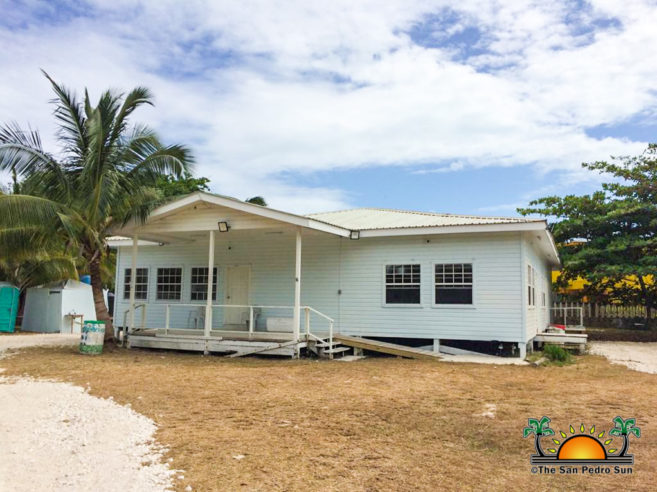 The flu clinic has an isolation unit, a pharmacy, and a temporary isolation area. This temporary health center in the Mar de Tumbo was made possible thanks to a joint effort by volunteers and members of the San Pedro Business sector, who worked together with local authorities.
Belize registered a record number of COVID-19 cases on Saturday, August 1st, with eight positive cases, with the majority being repatriated Belizeans. However, two of the positive cases claimed not to have any travel history or contact with infected persons. This has prompted the MOH to increase their surveillance and contact tracing to detect any possible community spread.
We will continue following this developing story.
Follow The San Pedro Sun News on Twitter, become a fan on Facebook. Stay updated via RSS